Arts & Culture
Nation & World
Netflix Review: John Mulaney and the Sack Lunch Bunch
For man with zero experience with children, John Mulaney and the Sack Lunch Bunch is a surprisingly fun show for all ages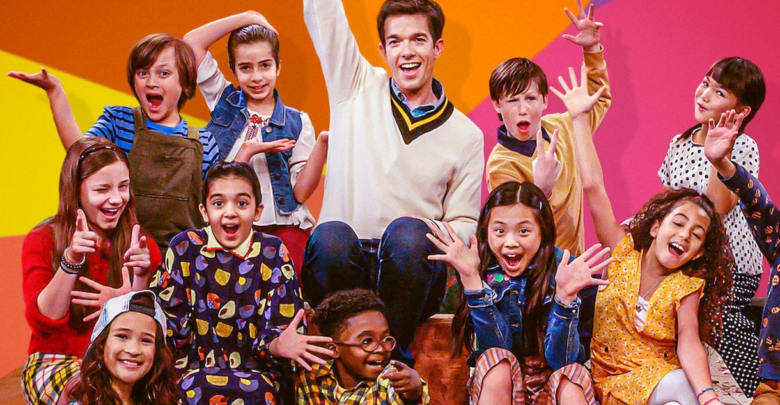 When I first saw the summary of John Mulaney and the Sack Lunch Bunch on Netflix, I was a bit confused. Why would someone who's built his entire career on stand-up comedy meant for adults switch gears so suddenly to produce a children's variety show? As it turns out, The Sack Lunch Bunch can genuinely be enjoyed by everyone — especially if being a kid is something you miss.
The Sack Lunch Bunch is basically what would happen if Saturday Night Live was produced by and for ten-year-olds. Modelled after children's educational programs from the 70s and 80s, Mulaney and a cast of child performers execute a wide range of kid-centered songs, sketches, and jokes over the course of the hour-long special. These performances are punctuated in between with clips of the show's cast discussing their deepest fears.
Unlike John Mulaney's previous projects, The Sack Lunch Bunch doesn't focus on his storytelling. His wry sense of humour is definitely there; serving as the host of the show, he makes plenty of witty remarks, but he isn't the main attraction.
Instead, the show focuses primarily on the musical numbers performed by the ensemble cast of kids, with the odd celebrity guest. These are by far the best part of the entire thing, funny in both concept and execution. André de Shields does a jazz number about how not knowing algebra made him lose an eye. There's an 80s-style power ballad about whether or not flowers exist at night. One of the kids, Suri, encourages Mulaney to play "restaurant" with her, only to immediately bar him from entering her establishment. The best of these, however, is the final number performed by Jake Gyllenhaal as special guest "Mr. Music." I won't spoil it, but if you've ever given a presentation with zero sleep or preparedness, this one's for you.
Beyond the well-executed humour, my favourite part of the show was that it genuinely felt like something tiny me would have related to and enjoyed. The Sack Lunch Bunch captures the experience of being a child without patronizing children at large. This show made me remember the sting of being ignored by adults, and the joy of discovering a new favourite Disney princess. As adults, we don't often remember how monumental simple frustrations and small triumphs were as a kid, and being put in that state of mind again was both nostalgic and heartwarming.
If you'd like to kick back and just be a kid again for an hour or so, I'd highly recommend John Mulaney and the Sack Lunch Bunch.