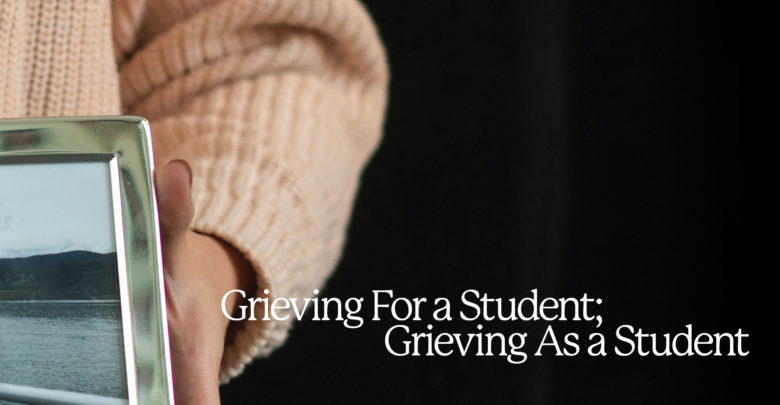 "Grief, I've learned, is really just love. It's all the love you want to give, but cannot. All that unspent love gathers up in the corners of your eyes, the lump in your throat, and in that hollow part of your chest. Grief is just love with no place to go."
— Jamie Anderson
***
Connor Davison was approaching his final year of his Bachelor of Science in chemical engineering co-operative program at the University of Alberta this summer, before his life unexpectedly ended.
Connor was brilliantly logical in his math, yet remarkably well-rounded in his passion and talent with music. In his spare time — which for most engineering students is non-existent, yet somehow ample in Connor's life — he taught free piano lessons for youth whom would not otherwise be able to access them.
Aside from music, he loved skiing, biking and all things active. He always gave 100 per cent of his effort and attention to everything he did, whether it was an activity he adored or a painstaking assignment in Physics 130. When he talked about his day at school, his eyes would spark at the new knowledge he gained, and the new people he met.
Knowing Connor as a peer in engineering and through our mutual closeness to Vivienne Li, his long-term girlfriend, I felt compelled to share a bit of his story and to spark a discussion about grief as it pertains to our student body, in his honour.
The loss of a student strikes us differently than other farewells. University is so often seen as the big step just before life really "starts," complicating the tragedy of when a young life ends. In grief, we yearn to surround ourselves with the memories of the one we lost — to place ourselves in their presence and sit with them a while. We cannot rush, as our trembling lips and lungs short on breath take far more than a moment to expel "goodbye."
And how, then, do the families of these students cope? How are students to give mind and time to this process, while our eyes are set on the relentless clock of academia? In our discussion, Connor's parents provided their response, as did three students experiencing grief for a lost loved one.
Connor's parents, Carrie and Kent Davison, remember him as "a gifted young man — a brilliant student who maintained a 4.0 GPA in third year chemical engineering, but who will be remembered more for his kind and generous soul."
He had a deep love for understanding everything around him: the way things work, and what gives people purpose. He found something to admire in everyone that he met. He loved to see happiness in those around him, and never gave himself the credit for the fact that our happiness was a reflection of him. Everyone loved spending time with Connor, because no matter how much he enjoyed or hated an activity, the only thing that mattered to Connor was bringing joy to the people he was with.
Echoing the voices of all those who knew Connor, Carrie and Kent shared their memories of their son. "He loved life and lived it to the fullest, whether being outdoors hiking or skiing in the mountains, playing Chopin or reading Dickens, or just sharing time with his friends and family. He was a thoughtful, genuine, and compassionate person who had an unselfish and caring way of engaging with people."
Although losing their son has been agonizing, the Davisons say that the University of Alberta was very supportive, and presented them with many meaningful gestures in the time following Connor's passing, such as lowering the flag on campus for the weekend of his funeral. The Associate Dean of Engineering Student and Co-op Services, Don Raboud, was also in attendance for Connor's funeral to offer condolences on behalf of the Faculty, and to provide Connor's transcript.
Most notably, the faculty of engineering has informed Connor's family that his degree will be awarded posthumously. The faculty also worked with Connor's parents to decide that the degree will be awarded at graduation and that Carrie will be the one to accept it. Carrie and Kent say that "it is difficult to express how meaningful this gesture was to our family."
Consumed by their own journey with grieving, the Carrie and Kent feel short on advice for others, but offer some words on the wisdom that they've gathered in the process. "We are just struggling to make our way through this ourselves. I think we've learned that the grieving process is an intensely personal one. There's no right way to go through it and all we've done is to try and support each other as best we can."
Offering their lesson to those in a similar heart-space, Carrie and Kent say that, in grieving, it is most important to "be open to support from others — friends, family, loved ones, professionals — because you're going to need it."
"I've learned to take it slow in school, and it's okay to not be okay."
Vivienne Li agrees. "Grief is unbelievably common, yet so isolating," she says. She believes that a dialogue about grief is long overdue on our campus, arguing that while the U of A has recently increased their focus on mental health and stress management, they have overlooked a crucial category.
"There are workshops and methods with goals to lower students' stress at school; however, grief works differently. There are healthy ways to grieve, and providing students a space and an outlet to talk about the person they've lost would be a right step forward." She says, "A grief group can make people aware that they are not alone in their grief journey, and can be a small push to the recovery process."
Connor passed away on May 19, 2019. "I lost my boyfriend and best friend due to a hiking accident, as he fell right in front of my eyes," says Vivienne.
"The range of emotions that grief brings is enormous," says Vivienne. "Some days I… was furious at how a smart, funny and wonderful man can be taken away from the world so soon. Some days I couldn't speak, and the silence from his absence filled the room. I was surrounded by people, who tried their best to comfort me but didn't know what the right words were. May 19 would replay in my mind, and I would think of a thousand ways to stop him from going to the mountain. Some days I was just exhausted from living."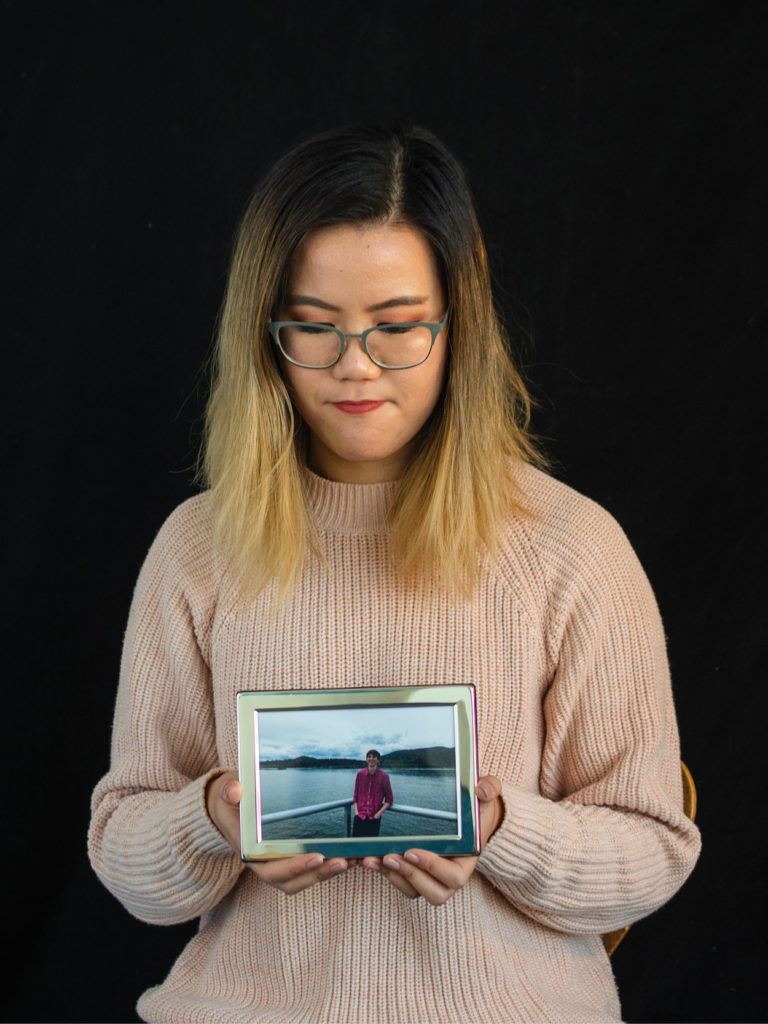 Vivienne has learned that impatience in healing is counterproductive; there is no benefit in trying to rush through grief, as the one you've lost will stay with you, both in positive memory and in grief.
"There will be days where you [will] be upset, be angry, be regretful, be lost, or be numb. Or something that seems utterly impossible — happy."
Vivienne is a student in her final year of a Bachelor of Science in civil engineering co-operative program. In discussing the intersection of school and grieving, she confessed, that it can be useful to shift your focus to friends and schoolwork. "Of course, the pain and sadness are always with me, and there are times where I can't focus in my classes because so many memories of Connor were formed at school. I've learned to take it slow in school, and it's okay to not be okay."
Reflecting Vivienne's sentiment that grief is a specified topic of its own, Georgia Dunn presented me with a new kind of grief: "[anticipatory] grief," which is to experience the symptoms of grief, knowing that a passing is expected but has not yet occurred.
In February 2018, Georgia was in her second-to-last year of her Bachelor of Science in civil engineering co-operative program when her mother, Vonda Dunn, was diagnosed with lung cancer. For 18 months following her diagnosis, Vonda fought fearlessly and without complaint.
Georgia explains that her experience of anticipatory grief began in July this past summer, when her mother's diagnosis was reported to be terminal. At this point, Georgia had graduated, but was still working on projects with Engineers in Action (or EIA), a student group and long-term commitment of Georgia's. After receiving the news, she found it difficult to keep that commitment. "I had no motivation," says Georgia. "I couldn't do anything and it just made me feel angry towards school. I turned all my anger toward that and it made me really hate EIA and school, because that's all I could feel."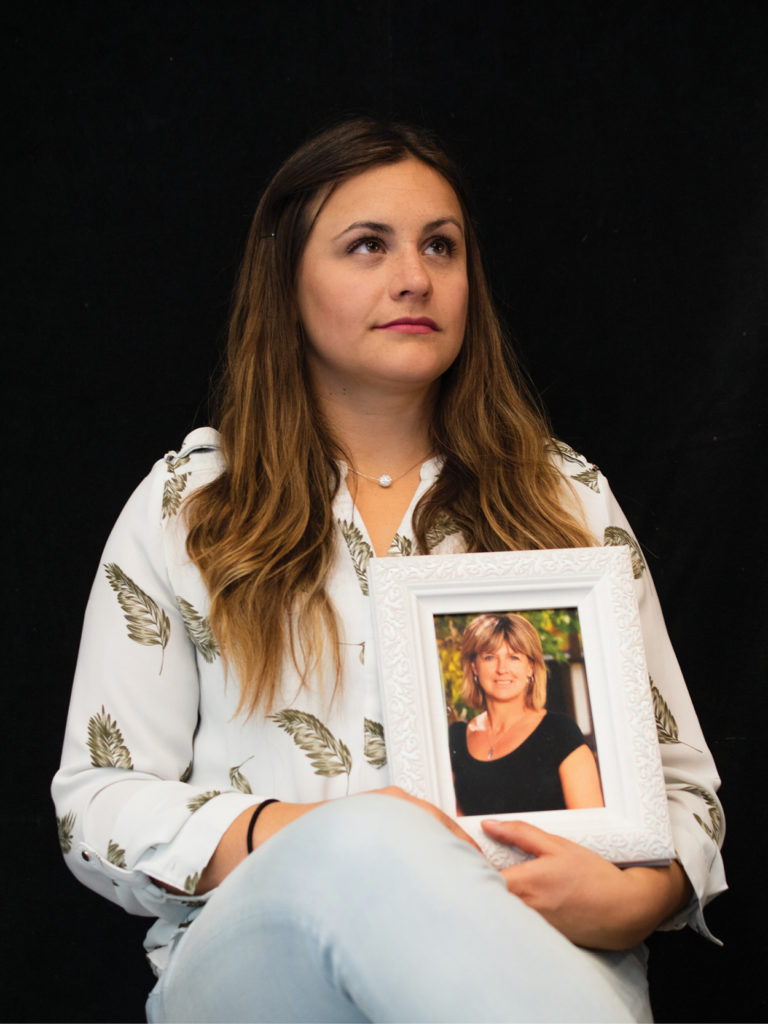 Watching her mother disappear, Georgia was haunted by the cognition of her experiences. "When I knew… she was terminal, [I had] a lot of shitty thoughts." She carries on: "I just thought, 'well, I've already lost my mom. She might as well just die and make it easier on us.'"
In time, Georgia was able to put words to what she was experiencing, and confirm its normalcy. "Something that sounds silly — but actually helped — was Googling it and figuring out what [anticipatory] grief was, and knowing I wasn't [alone]."
Georgia suggests how helpful it would have been in a situation like hers to have made a plan with an advisor, before Vonda's illness went south. "I didn't know what was going on; I didn't know how to handle each new scenario. I was just going on day-by-day."
Vonda's illness was unpredictable, with the tumours metastasizing to her brain a year after her initial diagnosis, and her subsequent response to treatment being increasingly erratic. Her absent seizures and uncharacteristic behaviours began just as Georgia was commencing finals season. Vonda began immunotherapy, and the outlook was positive, so Georgia decided to follow through on her trip to Bolivia with Engineers in Action. Within a week of Georgia's return, Vonda's health was again deteriorating, far more rapidly. "She was given two to three months, and then died in a month, almost exactly," recalls Georgia.
With the treatment of tumours in her brain, Vonda's mind deteriorated, causing seizures, severe confusion, and capricious behaviour. "I really felt like I lost her long before she died," says Georgia. "I felt like I lost her in March […] and I honestly can hardly even remember before she was sick."
Knowing she was about to lose her mother, Georgia grappled with navigating her desire to cling to every moment with Vonda, while maintaining her commitments and responsibilities. "It's such a unique perspective because you know they're gonna die, and you want to spend every second with them, but you can't."
Looking back, Georgia acknowledges the mistake of placing her time and focus on school. She advises to students with terminally ill relatives, "Don't worry about getting a semester behind […] don't worry about finishing or having that on your transcript. You can redo it. School isn't going anywhere."
She expressed regret for not having accessed the support available to her, having only contacted one professor and no advisors or counsellors at the University of Alberta. She mentions, "Sometimes it's different talking about [grief] with a stranger than a friend. With a friend you feel like a burden, but with someone who relates to your experiences, you may feel like less of a burden because they better understand what you need."
"Something that sounds silly — but actually helped — was Googling it and figuring out what [anticipatory] grief was, and knowing I wasn't [alone]."
Marie Titanich has a similar view. "It is one thing talking to your friends about [grief], but it's just so much. Why put it on them too?" Marie unexpectedly lost her brother, Tyson Titanich, in the summer of 2017, just as she was going into her second year of a Bachelor of Education Secondary program at the University of Alberta.
Marie shares her belief that she could benefit greatly from grief support, as she begins to warm up to the idea of accepting help. "I think [grief counselling] would help, especially because I'm not the type of person who talks about it to people. I like being there for other people; I don't like people having to be there for me. It's not something I seek out on my own."
Discussing the possibility of a grief support group on campus, Marie tells me that she often feels overwhelmed by the thought of seeking counsel alone, and how a group discussion may relieve her of the pressure to know how to place phrase to feeling. She finds comfort in relating her experiences to others. "[I] hear other people talking then it's like 'oh wait! I can relate to that. This happened to me and it's [kind of] the same thing.'"
Tyson, who worked for the Town of Drayton Valley, had expressed a desire to quit his job to his family shortly before his passing. Marie explains, "[The town was] short-staffed and it was just chaotic. Tyson told us 'this is really just not a safe place. It's completely hectic.'" According to Marie, after being assigned to equipment that was unfamiliar to him without proper training, Tyson's lawn mower flipped onto him, holding him beneath the surface of a pond. Marie remembers that day well. "Mom called us and said 'Tyson's been in a really bad accident. Go get your sister and go to Grandma's house.'"
"I just remember telling my sister 'pack your bags. We're [going to be] be in Edmonton for a few days. Tyson's really hurt and he's gonna have surgery, so pack some clothes, we're gonna be there for a while,' not expecting to just end up coming right back home again."
Recalling the circumstances of Tyson's passing, Marie is still mystified. "One morning he's there, and then all of the sudden he goes to work and then he's not coming home again."
Following Tyson's passing, Marie says she used school as a distraction, but has since realized that it cost her the opportunity to grieve with her family. "My sister, she took a year off — she didn't go back to school — and I [kind of] wish I did that," she says, noting that her family was able to heal together, while she regrettably felt isolated — the opposite of what she would advise to any students facing loss.
Now caught in an ongoing legal battle between the Town of Drayton Valley and OH&S, Marie expressess how retraumatizing she finds the proceedings. "They asked us to prepare… a victim impact report. Basically you just write how you've been impacted, which I think is crazy because how can you, on one page, say how this has impacted you? It's impacted us in every single aspect of our lives. How can I possibly put that into words?"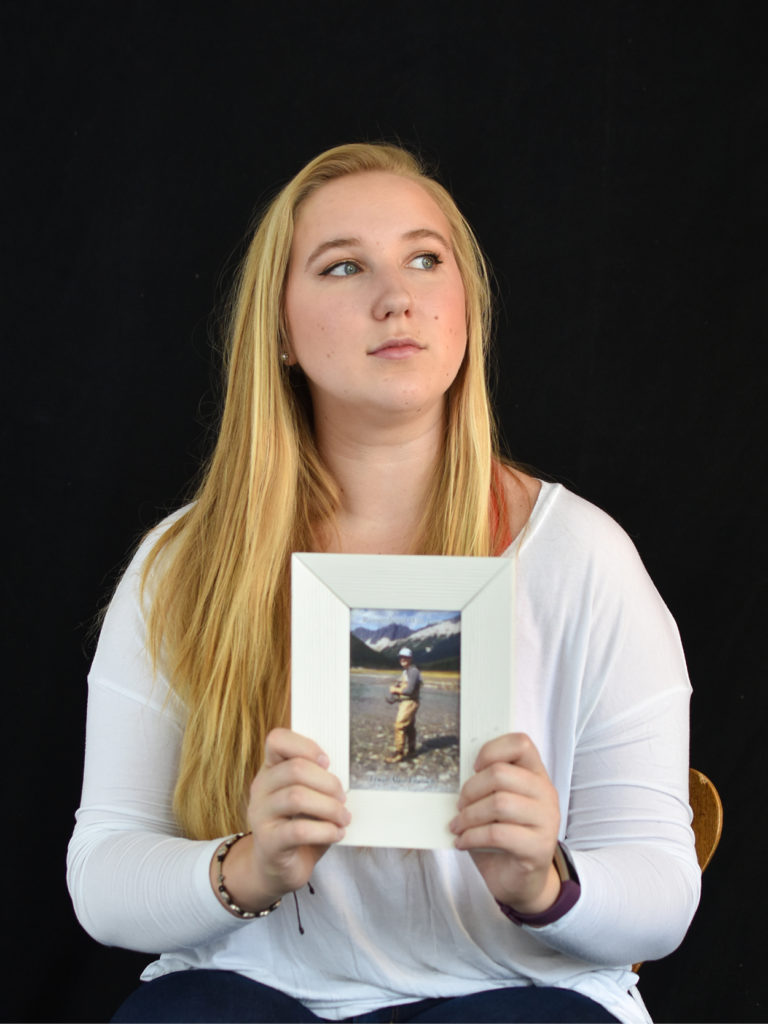 Marie's advice to any student experiencing a similar loss is to "just be really kind to yourself, and patient. It's gonna be really hard and it's gonna be really long, but it gets easier, a little. After you're done being numb, it hurts really bad, but then you start to feel happy and see happy things again."
Moving forward, Marie plans to research her options for grief counselling, as well as allow herself to be more vulnerable in grieving for her brother. She also expresses that if the University of Alberta were to provide a group for students experiencing loss to work on some therapy lessons, and also to connect with others who can relate to their experiences, she would be thankful for the opportunity to coalesce and heal.
It can be said without question that grieving is best matched with an array of outlets and supports. Coming together to acknowledge and validate the vast experiences tied to grieving is imperative to healing the trauma of loss. The University of Alberta does not currently offer specified support for grief and bereavement. When I asked Jasmine Bajwa (a satellite psychologist at Counselling and Clinical Services) about the issue, she told me that the University's previous support group for grief, Lasting Legacy, was discontinued in 2015 from lack of attendance. But it has the potential to return with proper expression of demand. Vivienne says that she has fruitlessly been on the waitlist for a YWCA grief group since June, and sees tremendous value in having a group on campus.
In the meantime, some reputable programs include drop-in support groups at Pilgrim's Hospice, or counselling services at Insight Psychological that offers a sliding-scale for cost.
"Just be really kind to yourself, and patient. It's gonna be really hard and it's gonna be really long, but it gets easier…"
Now, as we move forward and continue to mourn the ones we've lost, let us place the focus on celebrating their contributions and our memories. While it is tragic to realize the cut-short promise of Connor's future, I'm nearly certain that if we were able to ask him, he'd tell us that he was not waiting for life to start. His life was already well underway, and abundant with joy and success at that. Although Connor only shared 21 years with us, his presence is still felt in the memories of his laughter, kindness, and ever-present ear-to-ear grin.
We hope Connor would be proud to know that he is still present on campus and teaming with Vivienne to lead others in connection, healing, and rediscovery of joy. "Give yourself time to heal and to form your new normal," says Vivienne. "Getting through grief is extremely difficult, but people are resilient, and there will be people that will catch you if you feel like falling."