News
Students' Union
First draft of Charter of Students Rights and Responsibilities completed
When completed, the charter will act a go-to document that outlines the rights students are entitled to as members of the University of Alberta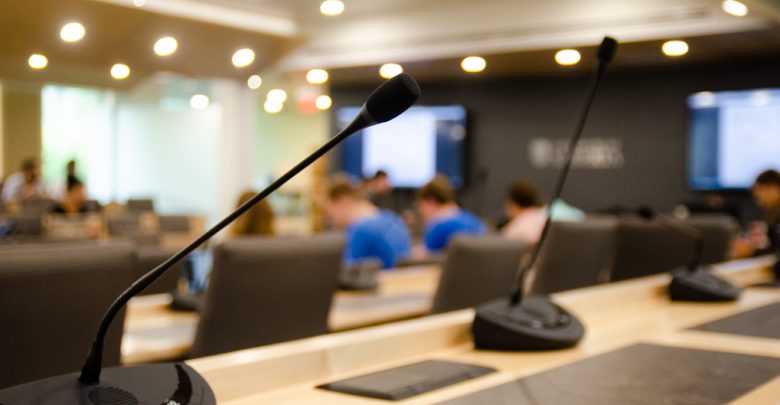 Three years in the making, the first draft of the Charter of Student Rights and Responsibilities has been completed.
At the January 21 council meeting, Students' Union President Akanksha Bhatnagar presented the first draft of the Charter of Student Rights and Responsibilities, a single document that acts to guide students through various university policies.
The charter was initiated by Students' Union 2017-18 president Marina Banister and initial research was completed during her term. The project was then taken on by 2018-19 president Reed Larsen and finally completed by Bhatnagar.
The charter will consolidate three sections of rights: academic rights, including assessments and plagiarism; procedural rights, which concern student discipline measures; and fundamental rights, focusing on protection from issues such as discrimination and harassment. The most current draft version of the charter is included at the bottom of this article.
In a presentation to council, Bhatnagar said, based on a Students' Union survey, that 58 per cent of respondents "did not know much" or were completely unaware of their rights and responsibilities as students. She credits this lack of knowledge to the scattered nature of university documents.
"There are a lot of policies on campus — they're all over the place — but there's no centralized, one-stop-shop for students to understand where their rights and responsibilities are held and where they can be challenged," Bhatnagar said.
In terms of qualitative data from the survey, Bhatnagar also said unawareness around their rights left students feeling small when dealing with issues such as academic appeals.
"A lot of the words that came up in the survey were powerless [or described] a power dynamic between faculty, staff, and students," Bhatnagar said. "People talk about losing control or feeling like they don't have control over situations."
According to Bhatnagar, the charter can also act as a point of reference for teaching staff such as teaching assistants (TAs). In seeing their own rights and responsibilities laid out, Bhatnagar said TA's could better help students through situations like academic appeals.
"The number one touchpoint for students is their TAs, faculty, and staff, it's not always going to be the Students' Union," she said. "We need to ensure the front-line of the university is the most educated on things like this again."
"The charter doesn't just serve students, it serves the entire community."
Bhatnagar said this is only "phase one" of drafting the charter, as there are still many areas that require an actual university policy.
"Once we consolidate all of the policies into one document, we're going to see that there are holes," Bhatnagar said. "There are no policies right now on bringing children into classrooms. There are no policies regarding lactation."
"There are no policies regarding if you have a mental illness and how you would be able to opt-out of a classroom setting that accentuates the way your mental illness reacts."
Bhatnagar hopes that "phase two," which will involve reviewing current policies to find gaps to address, will occur next year.
Previously, Bhatnagar said the draft version of the charter would be released by the end of December 2019.
20200115-GFC-Academic-Standards-Committee-81-83