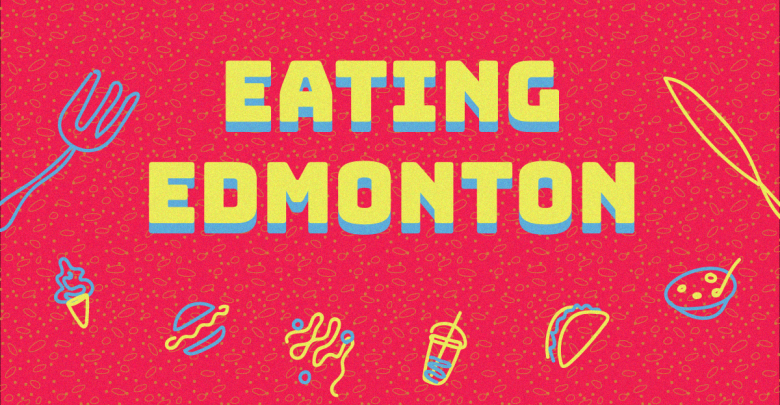 The vibe at the Friends and Neighbours cafe definitely leans closer to friends than just neighbours.
My friend and I arrived after an excruciatingly long day on campus and were immediately swept in by the cafe's homey atmosphere.
The cafe is split into two halves with separate entrances and a wall in between. One side has the look of a modern kitchen with an immaculate white wall accented with blue paneling, abstract art, and a display of baked goods, fruits and flowers on the counter.
The other side resembles more of a traditional family diner with wooden booths, a large fish tank with metallic silver and gold koi fish, and a white board hung on the wall scrawled with a list of daily specials — all cast with a mellow incandescent glow.
Just like the cafe, their menus are also split in two. One lists a plethora of East Asian dishes: Pho, Bánh mì (Vietnamese subs), Singapore rice noodles, and Pad Thai galore. The other carried a plentitude of traditional "diner-style" options: eggs benedict, fish and chips, french toast, burgers, sandwiches and more. Both menus also featured a wide selection of vegetarian choices.
All food at Friends and Neighbours is cooked to order — and it shows.
Traditional Vietnamese style spring rolls were perfectly golden brown and flawlessly matched with their lightly sweetened fish sauce.
My West Coast eggs benedict came with diced potato hash brown and a toasted english muffin topped with smoked salmon and two poached eggs.
The eggs were perfectly poached with a soft runny yolk. The English muffin was crispy on the edges with a still-fluffy interior for soaking up the Hollandaise.
The hash browns weren't as flavourful as I had hoped, but the potatoes were cooked wonderfully tender, tasting great nonetheless with a bottle of classic Heinz ketchup.
My friend said her beef Bánh mì (Vietnamese sub) was good, but not the best she's had. She said the sauce in the sandwich was the star of the show — sweet and creamy. The beef is good, but they skimp out on it. The sandwich also comes filled with the traditional veggies: pickled carrots, cilantro, and cucumbers. All in all for around seven dollars, the sandwich is still a good deal.
The prices at Friends and Neighbours are comparable to most other small restaurants and cafes on Whyte avenue, but stands out with it's home-cooked style and relaxed diner decor.
Even with a generous tip, the total for a small appetizer and a main course was just above $20.
All together, Friends and Neighbours definitely lives up to its name: the perfect neighbourhood hangout.