Campus Life
News
"Darkest day" for U of A honoured through memorial service, commemorating those lost on flight PS 752
A memorial service hosted together by the U of A, Iranian-Canadian community, and the City of Edmonton paid tribute to those lost to Flight PS 752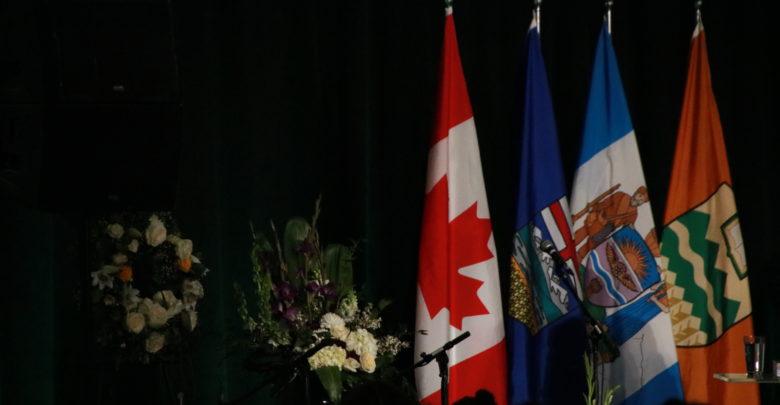 An overwhelming amount of support for University of Alberta students, faculty, and alumni who lost their lives on flight PS 752 occurred during a memorial with well over 2,000 people in attendance.
On Sunday, a memorial was held for the victims of flight PS 752 at the University of Alberta Saville Centre. The event paid tribute to the 13 Edmontonians whose lives were lost on the flight from Tehran to Kiev when a missile was fired, hitting the commercial passenger plane.
The venue had reached its capacity of 2,300 people, but that didn't stop people from watching the livestream outside of the gym. An overflow room was also set-up, which also quickly filled.
Speeches were made by friends and families of the victims of flight PS752. Stories recounted the memories they had of those who had passed in the tragedy.
Several dignitaries made speeches, which were followed by a performance by an Iranian musical ensemble. Each person lost in the crash was honoured by a member of the community through tributes in the form of letters, speeches, and poems.
U of A president David Turpin made opening remarks thanking community organization and supporters.
"What has struck me most is not just that these were brilliant individuals, researchers and students," he said. "Rather, the sorrow and grief I have witnessed this week tells me that these individuals were kind, generous and compassionate… they were exceptional educators in the very best sense… these are the kinds people that no community can do without and the loss we feel today is profound."
"That an event taking place so far away could have such an impact on the University of Alberta and Edmonton is the result of a long history of connection between Iranian students and our university," he added. "A connection that dates more than four decades, to the 1970s."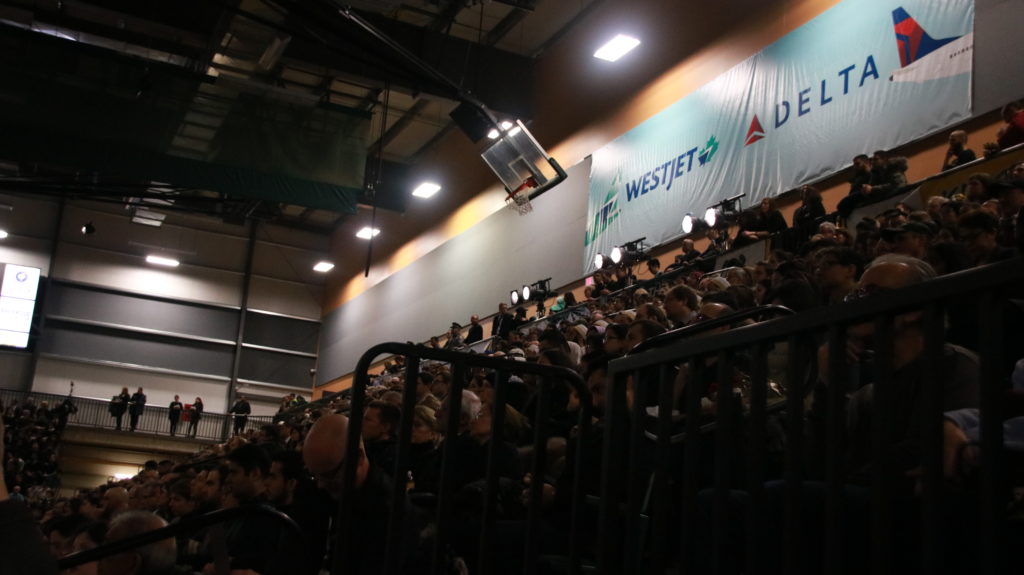 "This gathering is a testament to that history and to the depth of that connection between the University of Alberta and Iranian-Canadian community," Turpin continued. "Canada has lost a tremendous body of talented, innovative, and entrepreneurial people eager to make our universities, our cities, our provinces, our country, and the world a better place for all."
Prime Minister of Canada Justin Trudeau was in attendance and spoke about the impact the tragedy had on the nation and the individuals who were affected.
"We stand united together in this time of sorrow," Trudeau said. "This tragedy struck our Iranian-Canadian community, leaving cities like Edmonton reeling. But this was truly a Canadian tragedy. All Canadians are mourning your loss."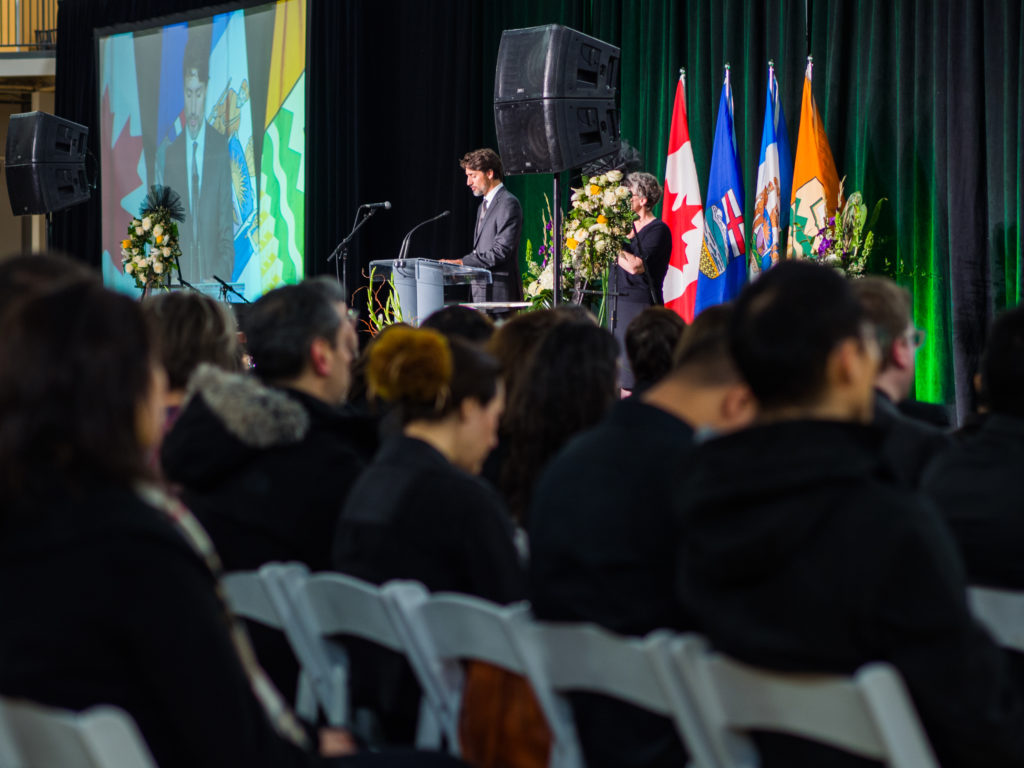 Trudeau added how he had the opportunity to meet with families and friends of those who lost their lives over the past few days. He wished he could "adequately share" all the stories of triumph, love, and talent he heard. Trudeau offered U of A community members, Edmontonians, and Canadians support and that Canada would be with everyone affected every step of the way.
"You may feel unbearably lonely, but you are not alone, your entire country stands with you tonight, tomorrow, and in all the years to come. We will build that future they all dreamed of together. That is what Canada is," he said. "While no words can ease the pain, grief, the outrage it is my sincere hope you can find some comfort in knowing that all Canadians stand with you."
Jason Kenney, Premier of Alberta, addressed the steps he hopes will be taken to investigate the incident, and sent his condolences on behalf of the province.
"Whether their lives were taken by incompetence, by accident, or by design, we know that everyone on board that plane were victims of a chain of actions rooted in the all too human failure to resolve conflicts peacefully," he said. "Prime Minister, we have confidence that you and the Government of Canada will do everything within your power working with the international community to get answers, to learn what really caused this appalling destruction of innocent lives."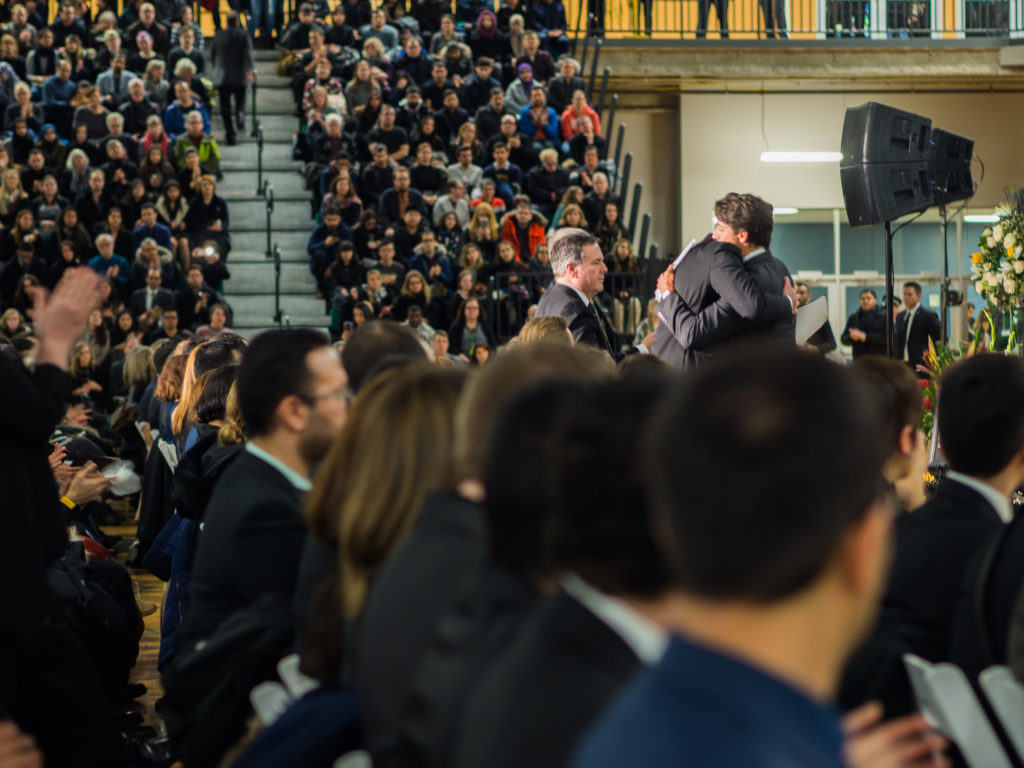 Don Iveson, Mayor of the City of Edmonton, spoke about the impact the tragedy of losing flight PS 752 has had on the Edmonton community and presented words of solidarity with those affected.
"I encourage Edmontonians to be with our grieving friends in their own way. Be there with them, be there with them to listen, to comfort to share stories, to celebrate the rich lived by them," he said. "It can be hard to find meaning in times of tragedy but let us find meaning in the difference they made and the light that their lives shone."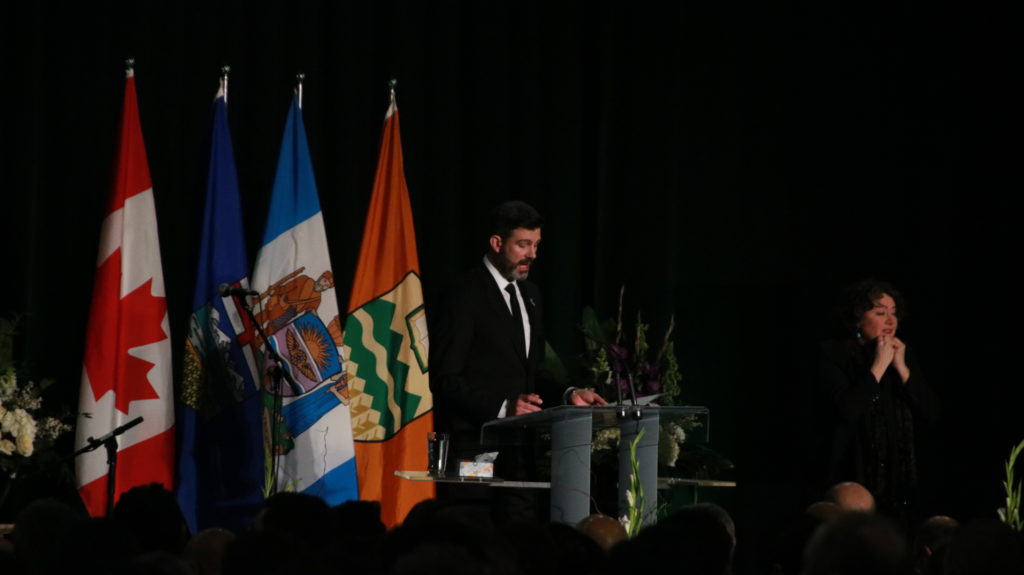 Iverson ended his speech with a poem by Rumi, a 13th-century Persian poet, first in English then again in Farsi.
"Goodbyes are only for those who love with their eyes. Because for those who love with heart and soul there is no such thing as separation."