Arts & Culture
Nation & World
Album Review: Dorian Electra's "Flamboyant"
The pop artist's debut album is a futuristic ride that tackles themes of gender and sexuality with sharp songwriting and production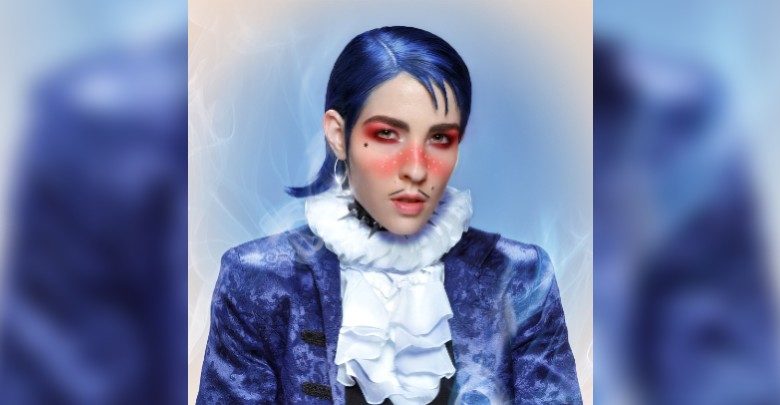 Dorian Electra
Flamboyant
Self-released
---
If you're looking to listen to some forward-thinking pop music, Dorian Electra's Flamboyant should be your go-to.
This is Electra's debut album, released after a spree of catchy, witty songs they did for Refinery29 about the histories of vibrators, drag, and the clitoris. While still keeping the same upbeat, often tongue-in-cheek self-awareness these previous singles had, Electra truly steps up to the plate to deliver an album that tackles questions of gender and sexuality, all the while delivering bop after bop. 
The production on this album is sharp, catchy, and occasionally borderline manic. Electra taps a wide range of forward-thinking producers like ABSRDST, umru, Robokid, Eric Cross, and Dylan Brady (whose recent work with Laura Les on 100gecs deserves more praise) just to name a few. Together they craft a pop sound with a strong sense of camp, self-awareness, and a wild embrace for sounds ranging from 80s synths to crunchy, distorted, hard dance basses. Tracks sometimes embrace a neon dance-pop feel throughout their run time (see "Daddy Like" and "Flamboyant" as key examples), while others will flip during the bridge, tearing the catchy synths inside-out to reveal monstrous synth basses (see "Career Boy" and "Emasculate"). It's energizing, refreshing, and makes me optimistic for the direction pop music could take in the coming years. 
The vocal production on this album is also incredible too. Through extensive but creative use of pitch-shifting and auto-tune, Electra's voice is warped to fit tons of different characters across many of the album's songs. This also makes sense, as Electra is genderfluid and non-binary — seeing their fludity of gender performance reflected within the production is an amazing note. There are moments where Electra's vocals delve into the realm of the uncanny, but I think it's entirely intentional — I don't think this album could make the points it wants to as strongly without this aesthetic choice.
Wait, this album makes points? Yes, and many of them. Many of the songs on here discuss gender politics, masculinity more specifically, often through a humorous, campy lens. Songs like "Man to Man" challenge dominant understandings of men needing to hide emotions away and act stony-faced, asking them "are you man enough to open up?" "Career Boy" parodies the go-getter attitude of those working in the nine-to-five white-collar grind, with its bridge breaking down into a masochistic BDSM confessional of love for capitalism. Electra also tackles more serious concerns like on "Adam & Steve," tackling the anxieties and feelings of unbelonging that queer people face in certain sects of Christianity. All of these messages are succinctly and creatively tackled through sharp songwriting, clear musical theming, and a strong and passionate commitment to the future pop aesthetic.
So yes, this album is wonderful. The only negative thing I can say about this album is that its turbo-level of weird and crazy might turn some people off from it, and they may miss out on the joy that rests within. Rest assured, careful listener, that this album is not on the same level of abrasion of a Death Grips or a JPEGMAFIA — it's a lot closer to the sounds of the PC Music roster and the new Charli XCX album. It's the perfect blend of uncanny and electrifying, and you should stream it right after reading this review.