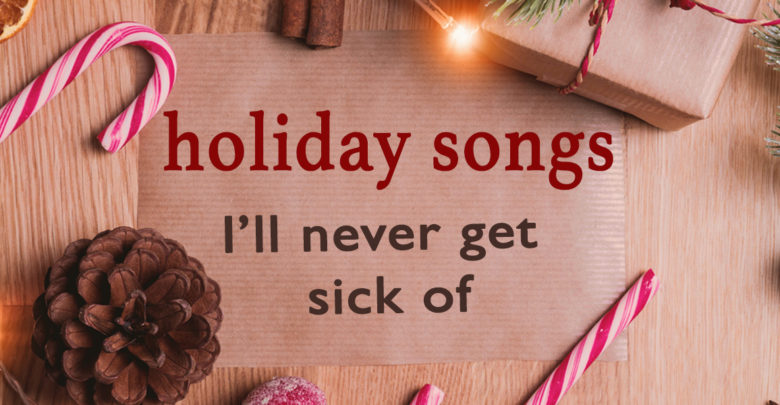 It's that time of year again. There's snow on the ground, debilitating exam stress — and holiday music on the radio! Musical earworms are a mainstay, but nothing hits quite like the way some of our favourite holiday tunes here at The Gateway. Here are a few songs that we can play over and over again!
5: Last Christmas, by Ashley Tisdale
Ashley Tisdale has defined our generation. Her portrayal of Sharpay Evans (side note: have you ever met anyone actually named Sharpay in real life???) in High School Musical is the inspiration of a cultural zeitgeist of can-do, self-made, Slytetherin levels of ambition.
This masterful rendition of "Last Christmas" begins with a ballad-esque introduction. A soft pan of synth, twinkly piano, and bells accompany Tisdale's pleaing vocals. The song builds up from that point onwards and breaks into a dreamy teen pop ballad. She did it again, folks. Ashley Tisdale did that.
4: Last Christmas, by Taylor Swift
"Tell me baby / do you recognize me?" The answer might as well be no — because the old Taylor is dead. Taylor Swift's metamorphosis from pop icon into genre-defining cultural juggernaut could not have happened if not for her roots in the country music she does so, so well. Swift's vocals are accompanied by a fiddle, orchestral bells, and a soft baritone-voiced male accompaniment. Swift injects country magic into her rendition of Last Christmas — yeehaw.
3: Last Christmas, by Ariana Grande
Ariana Grande croons "how could you leave Christmas morning?", which honestly was the first time that it truly struck me how tragic the subject matter of this song is. I know it's buried within incredibly impressive vocalization and whistle tones, but Grande is singing as someone whos lover literally abandoned them on Christmas morning. Every year, that trauma would be the gift that keeps on giving! Grande secures third place on this last for opening my eyes.
2: Last Christmas, by Carly Rae Jepsen
Sultry saxophone, snaps, funk bassline, and the pulsing synth of an 80s retro classic. Carly Rae Jepsen manages to remind us all how much cooler she is than everyone else. Jepsen snags number two on this list because, as she promises, "next year / [she'll] give [her heart] to someone special" and you better believe that person will be way better than you, and the way she sings it makes you believe it.
1: Last Christmas, by Wham!
I just wanna know who hurt George Michael like this. I want to know because we as a society owe them something that cannot be repaid, and also I want to get into a fistfight with the person responsible. This incident defined and crystallized the apex of music creation in the past 200 years. Jingle bells, 4:4-timed drums and a bass line harder than it needed to be accompany the dreamy vocals of George Michaels and Andrew Ringeley in this unforgettable bop. "If you kiss me now, I know you'd fool me again" is such a bittersweet confession, one that has lasted decades after this song. The achey-breaky earworm of Last Christmas has ensured that the holiday season truly now begins and ends with Wham!.