Arts & Culture
Campus & City
The Royal Bison Art and Craft Fair returns to Edmonton
The Royal Bison may give you a good reason to skip the mall this holiday season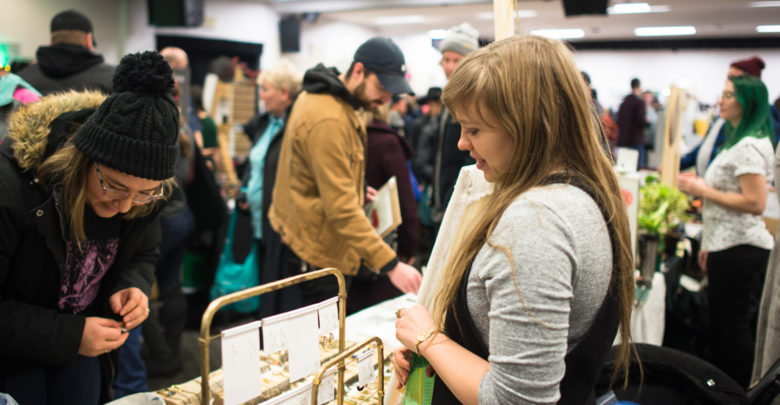 Edmonton-based Royal Bison Art and Craft Fair returns for another year to showcase both diverse, local talent and unique handmade gifts.
Founded in 2007 by illustrator Raymond Biesinger, a University of Alberta and Gateway alumni, the Royal Bison is held over a weekend three times a year.
One of the purposes of the the Royal Bison is to provide a supportive environment for local designers. According to Vikki Wiercinski, a University of Alberta Bachelor of Design grad and co-organizer of the Royal Bison, this mission hasn't changed much since the inception of the fair.
"The Royal Bison is equally as much about the Edmonton art and design community as it is about actual art and design, the two go hand in hand," Wiercinski said.
Vendors are expected to apply and a jury hand-selects which artists and designers can sell their work. All vendors must pass a list of criteria to be able to showcase their work at the fair. Additionally, only 70 vendors are selected for each weekend, so it is rather competitive.
"We look for new works, we look for curious work, we look for Edmonton specific work for the most part, and kind of the best and most interesting of what modern art and design illustration and craft have to offer," Wiercinski said. "It's like an unofficial gallery."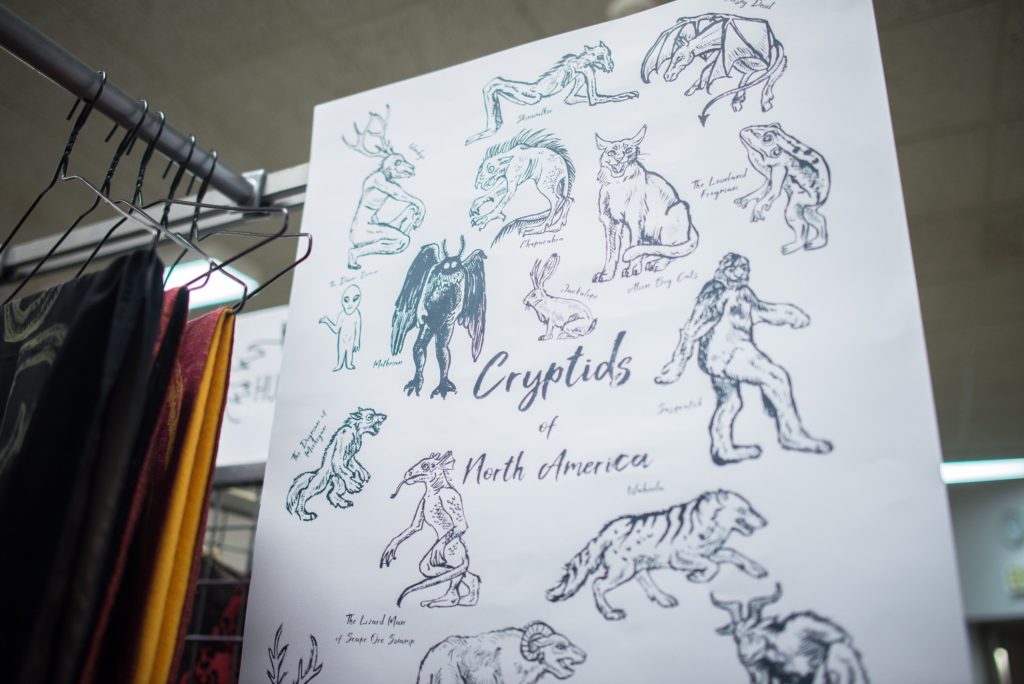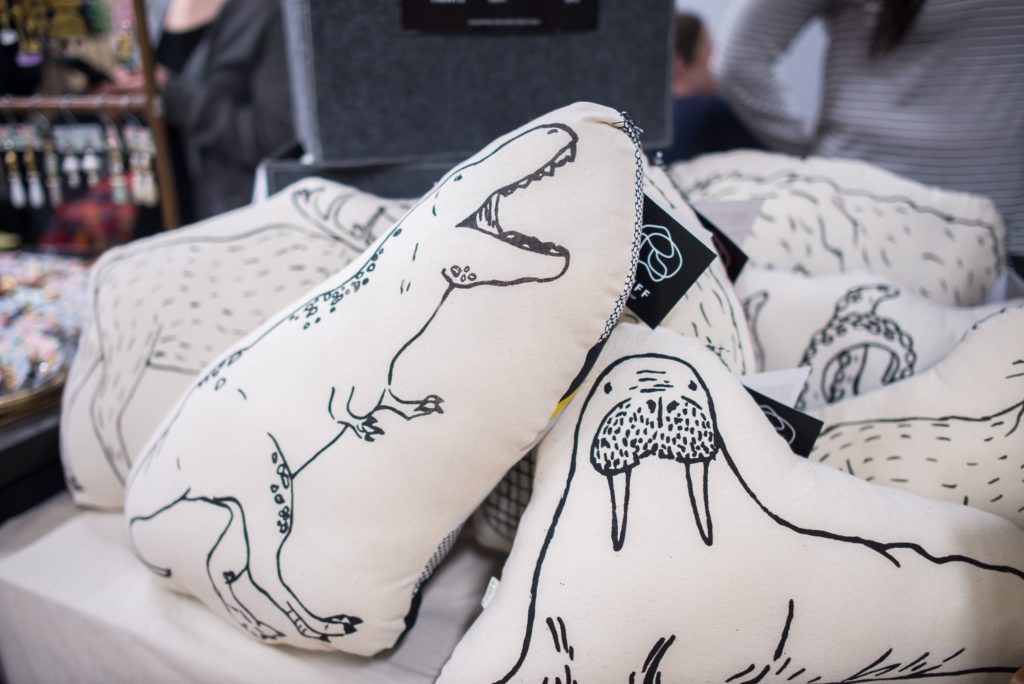 According to Wiercinski, the Royal Bison is an alternative event, providing people with the opportunity to look at more eclectic and "weird"' work. Additionally, the event aims to show off the supreme talent of this city.
"We're not exactly the most commercial place on the planet, and there's a lot of artists who show at our fair and often their ideas are delightfully, entirely, and wonderfully off the wall," Weircinski said. 'Sometimes in the jury, we would all hoot and holler and be like 'what, this is the most wonderfully weird thing ever!'"
Despite the ever-changing environment of art and design, the fair has remained relatively the same as its first show, holding the same amount of vendors. Wiercinski said this is because they wanted to keep curation tight and not overwhelm attendees.
This event brings in about 3,000 shoppers each year and has made a huge impact on the local economy, with vendors bringing in an estimated total of over $300,000 in sales over the two weekends.
One of the booths at the Royal Bison 2018

A different vendor from the Royal Bison 2018
Despite the commercial success of the fair, community still remains at the forefront of the Royal Bison, opting for lower fees to allow for various artists and designers.
"The difference between the Royal Bison and something like the Butterdome or Make It is that at those markets you won't find some of the more unique, indie stuff, partially because their booth fees are incredibly high," Wiercinski explained. "We keep ours intentionally very low to allow for the lowest barrier to access we possibly can, so artists can participate."
For Wiercinski, her favourite aspect of the Royal Bison is seeing everyone come together to show their work.
"This is my community in Edmonton and it's a community that I've been a part of for a decade," she said. "To see everyone having a good time, showing their work, trading with other vendors, making friends with the person beside them, there's a very warm and welcoming vibe."
The Royal Bison takes place on November 29 to December 1 and December 6 to 8 at the Strathcona Performing Arts Centre. Admission is $3.