Campus Life
News
Starting a business: A Q&A with Jobber CEO Sam Pillar
Local business CEO Sam Pillar explains how he started his business, which now services 43 countries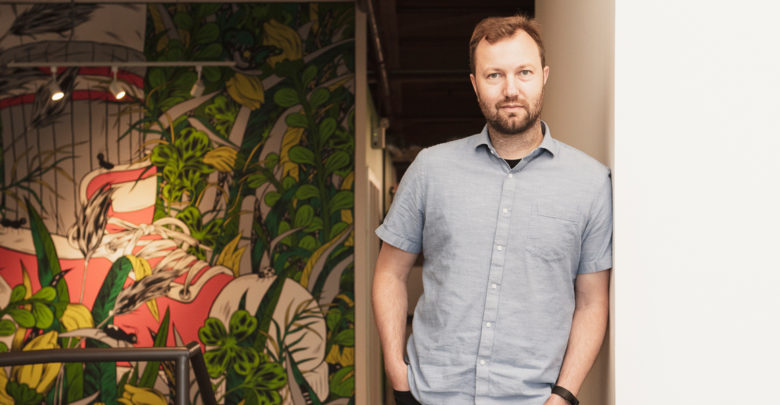 You never know when your breakthrough moment can happen. For a local CEO and U of A alumni, their breakthrough came during a chance meeting at an Edmonton Starbucks.
The Gateway interviewed Sam Pillar, chief executive officer of local company Jobber and a University of Alberta alumni from the bachelor of commerce program in 2005, to see how he started his company in 2011.
Pillar's company focuses on providing software which automates functions like invoicing and scheduling for small and home-based businesses.
Since that fateful Starbucks meeting, Jobber is now listed as the seventh-fastest growing company in Canada by the Canadian Business Magazine. The Gateway asked Pillar to explain the steps he took from generating the idea for Jobber to the actual creation of his business.
---
Interview responses have shortened for clarity and length.
The Gateway: When did the thought of Jobber first come?
Pillar: In 2010, I was working as a freelance software developer and saw the challenges some of my small businesses clients were having just operating their businesses. A major theme I was noticing was with small home service businesses. They were looking to improve efficiencies and deliver better service to clients. I saw a lot of manual work being done by the crews while they went from one job to the next. At the time, the technology solutions available to these business owners and crews were dated, if they even existed.
As I started working on a solution I thought could help streamline these businesses, I ran into another developer at a Starbucks in Edmonton, named Forrest Zeisler, who later become my co-founder of Jobber. And we started talking about our clients and what we were working on.
What did you do after you had the idea of starting Jobber?
I shared the idea I had for Jobber with Forrest and he told me about his friend Graham Audenart, who owned a company called Painters Enterprise. Graham happened to be looking for a software solution to help him better organize his business. The software I was working on sounded like the perfect fit for him. Forrest and I immediately started collaborating on the project, getting updates from Graham every couple of weeks and gathering feedback. Fast-forward a few months, and we'd co-founded a new software startup called Jobber! Graham became Jobber's first customer and remains a customer to this day.
Since then, Jobber has helped tens of thousands of small business owners in more than 43 countries impress their customers and organize and grow their businesses.
What were the basic steps you took to start Jobber?
Well, there's all the usual mechanics of starting a company — things like incorporating a business, figuring out an ownership structure and what that should look like if there are multiple founders, finding a lawyer, formalizing employment contracts and that kind of thing.
That stuff is important, don't get me wrong, but far more important is to do the work of finding a problem that you can solve and that you care about. The tiny little point in space where a well defined problem, ability to solve it, and a genuine interest and passion for solving it intersect is where a lot of great businesses start. That sounds deceptively simple, but rest assured it is not.
Do you have any regrets?
I don't, actually! I believe every decision we made, every step we took to get the company where it is today was how it was supposed to happen. I wouldn't change the journey.