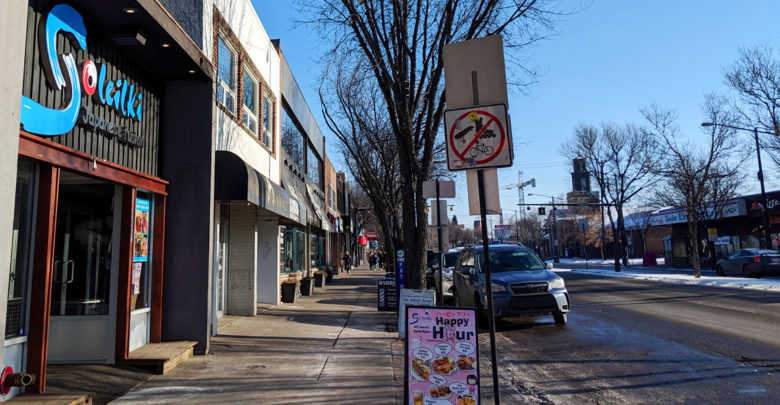 A few days ago, the restaurant chain Red Robin announced that they will be shutting down all of their Edmonton locations.
According to an Edmonton Journal article, Red Robin communications director Kevin Caulfield said that "the closures are part of a reassessment of Red Robin's real estate portfolio — one of the strategic priorities that Red Robin had previously announced."
I'm certainly not shedding any tears for Red Robin. When I think of quality time spent with friends and family over dinner, the Royal Red Robin Burger does not come to mind. The last time I went to Red Robin was a horrific experience: the service was incredibly slow — we didn't get our orders for almost an hour — and one of our uneven table legs was being held up by nothing but a french fry! To make matters worse, the food wasn't very good either. To this day, I have not been there again.
These properties will probably be quickly snatched by another franchise, but I have another vision I would like to see come to fruition. Instead of another restaurant chain, I would rather see more local eateries emerge. The locations off of Whyte Ave and downtown could feature more unique, delicious food that showcases fusions of cultures. Red Robin's misfortune could be the perfect opportunity for these businesses.
There are so many amazing local restaurants in Edmonton that I wish got more attention. Huma, located on 63 Ave, offers authentic Mexican cuisine and an unbeatable chocolate mousse. Steel Wheels Rock & Roll Pizzeria on 85 Ave not only has good pizza, but great Korean food as well. Izakaya Dorinku on Whyte Ave is the perfect place to try out sushi and other Japanese fare. It is also wonderfully decorated, features a full bar, and has an excellent atmosphere. Lastly, you can never go wrong with The Crêperie. This downtown getaway has some of the best crepes money can buy.
Although some people are not as enthusiastic to try new places and experiment, hopefully these closures will send a message. There are options out there! Perhaps this will lead to a change in consumers' habits.
Next time you're making plans, look up which stand-alone restaurants are close by. Chances are you will have a better time there. However, in the event that you do start missing Red Robin's menu, all of their B.C. locations are still open.