International
Opinion
Mouth off the Month: October
There's one thing we can all agree on: October was totally weird this year, right?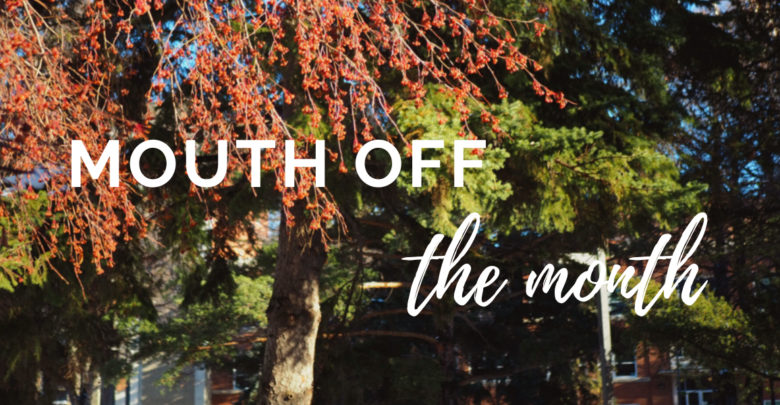 Mouth Off the Month is a monthly article in which our Opinion Editor reviews the previous month and decides whether it was good, bad, or somewhere in between. What will she decide this month? Keep reading to find out!
It was Keith Donohue who said, "October proved a riot a riot to the senses, and climaxed those giddy last weeks before Halloween." This October was no different.
October is generally a month of giddiness. Oktoberfest, Halloween, and midterms combine to result in a strange, chaotic sort of month. Usually, it's my favourite time of year; I love Halloween, horror movies, and dressing up. But this year was different.
For some reason, I couldn't get into the October spirit. It barely felt like my usual beloved month, and I was too busy with school and work to have time to do any of the things I usually love doing. I haven't watched a horror movie since this summer, and I didn't even have time to go to a Halloween celebration (besides the one I went to for work).
But the strangeness of this month was not confined to my own experience. All my friends, family, and even acquaintances have complained that this year felt different. Not necessarily bad, but not good either. Folks who normally partake in Oktoberfest shenanigans didn't have the heart to go this year, and folks who are usually self-assured when it comes to midterms found themselves struggling.
For whatever reason, October was a strange, discombobulated time this year. Looking past the beauty of the changing leaves and the abundant tiny candy bars, something just wasn't quite right. Hopefully it'll be back to normal soon, because I love October, and I'd hate to see it stay this way.
Thank you October, for reminding us that even our favourite things can change if we don't work to keep them, and for staying warm longer than you needed to.