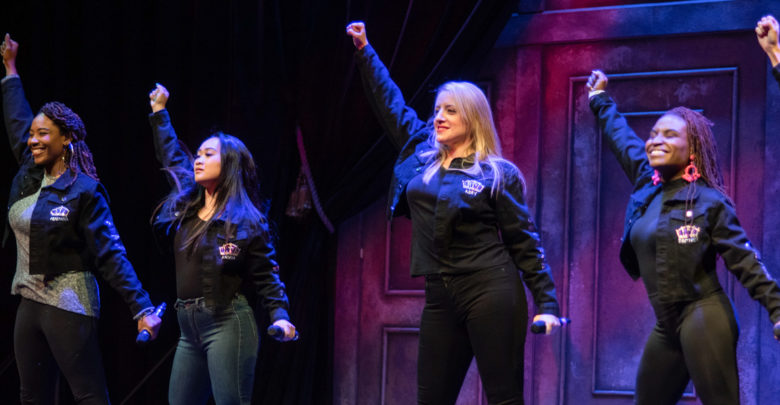 Following the success of Hadestown, Edmonton has welcomed another Broadway-bound musical, playing at the Citadel Theatre this month.
Six the Musical tells the story of the six wives of Henry VIII, but reimagined as pop princesses. The show has amassed six Olivier awards nominations. It may surprise you to know that the show originally started as a student show at the Edinburgh Fringe Festival in 2017, but has now transformed into a worldwide phenomenon and is set to premiere on Broadway in 2020.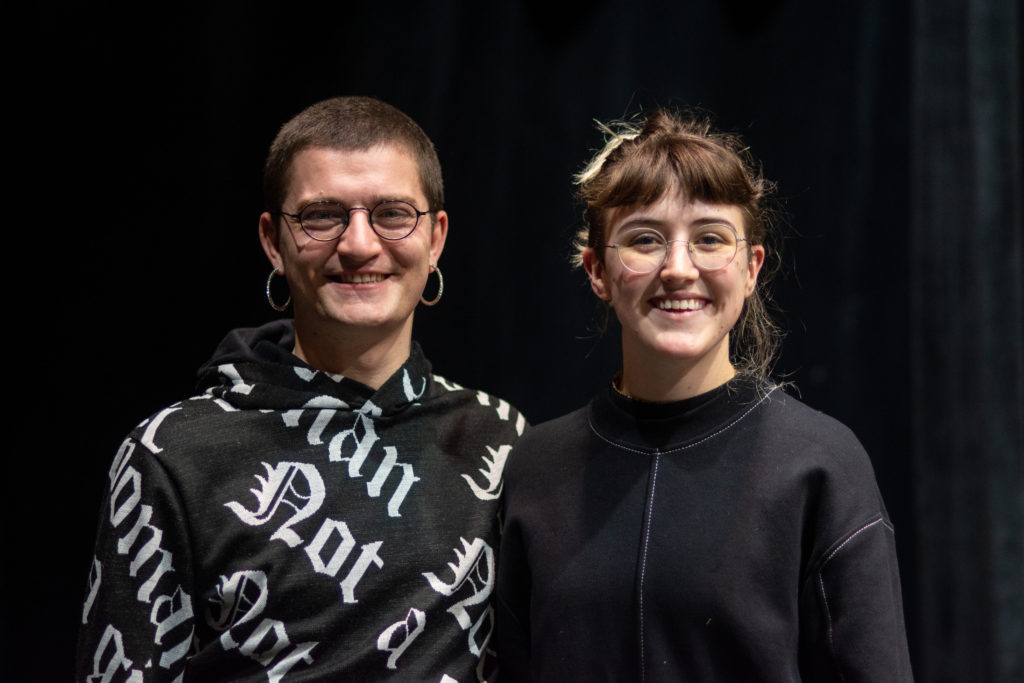 The show's creators, Toby Marlow and Lucy Moss, who are only 25 years-old, came up with the premise of royal pop stars through a desire to showcase the talents of their women and non-binary friends.
"Something that we've been talking about for a long time was writing a show that had loads of meaty, funny roles for women because a lot of musical theatre shows are lacking in good roles for women and we had so many women and non-binary friends that never got the opportunity to showcase their abilities in musicals," said Moss. "We knew because it was Edinburgh Fringe, we needed a famous subject matter to draw in the crowds, so who's a famous group of women in history? Oh, the six wives of Henry VIII."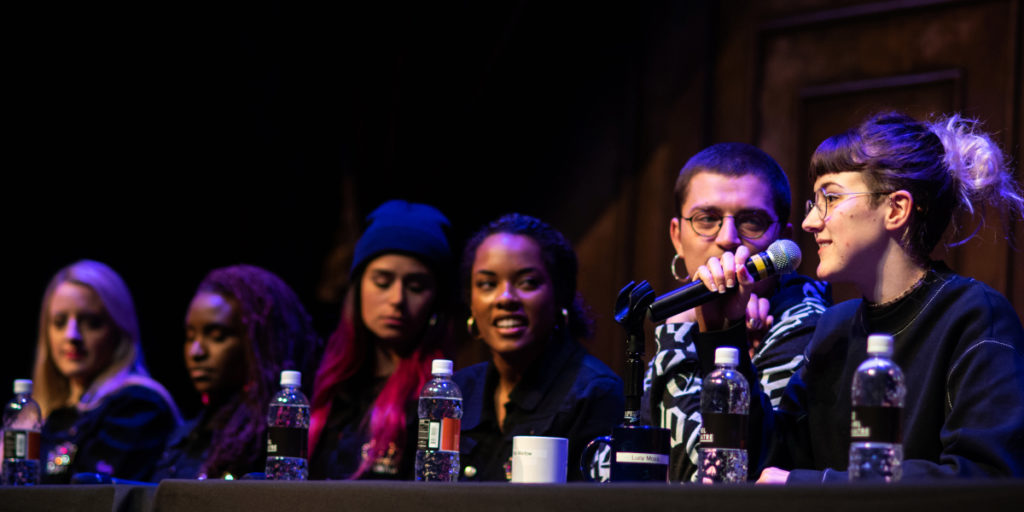 The idea of creating an entire musical during your final year of university can be stressful, but for Marlow and Moss, it lessened the pressure of writing the show.
"When we were writing Six originally, when we were at university, it was during finals and I was really stressed about finals," said Moss. " And it actually took the pressure off [from] writing the show, like, yeah, we'll write the [musical], but actually, my dissertation is what I'm scared about."
"It made it fun, it was a side art project that was artistic, creative and our hobby, so when we were stressing about our revisions and essays, then we could meet up and have a fun time together and laugh, enjoy writing and each other's humour and such," said Marlow.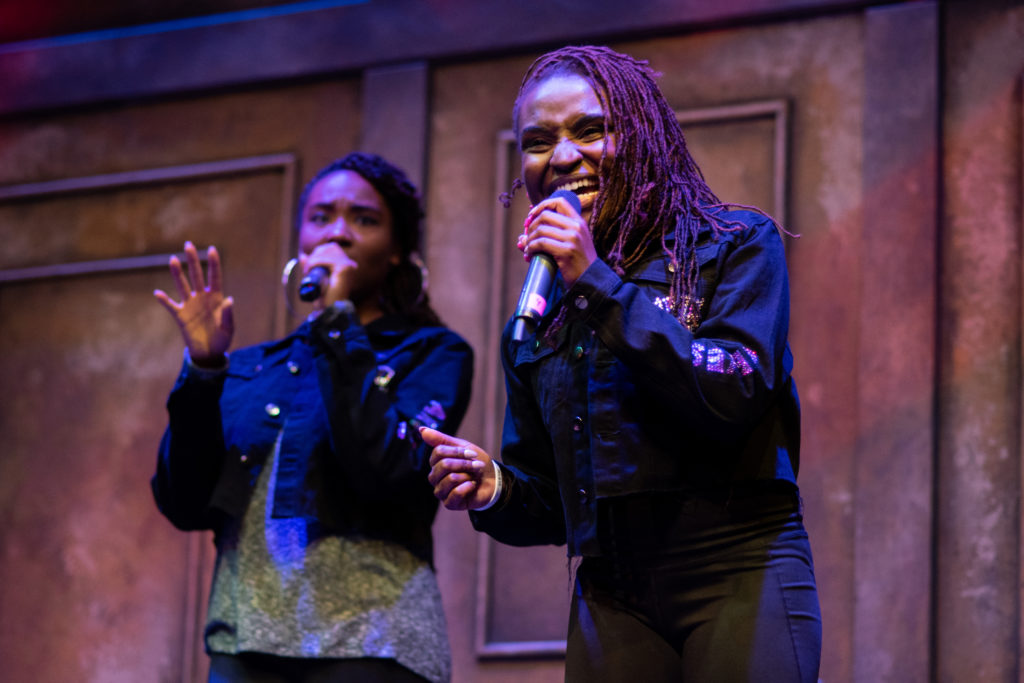 Six stars both Canadian and American cast members, but, unlike other adaptations of Henry VIII's, the show has an all-women cast. The current North American cast comprises of: Adrianna Hicks as Catherine of Aragon, Andrea Macasaet as Anne Boleyn, Abby Mueller as Jane Seymour, Brittney Mack as Anna of Cleves, Samantha Pauly as Katherine Howard, and Anna Uzele as Catherine Parr.
The six of them have become good friends. To them, the show benefits from their own friendships.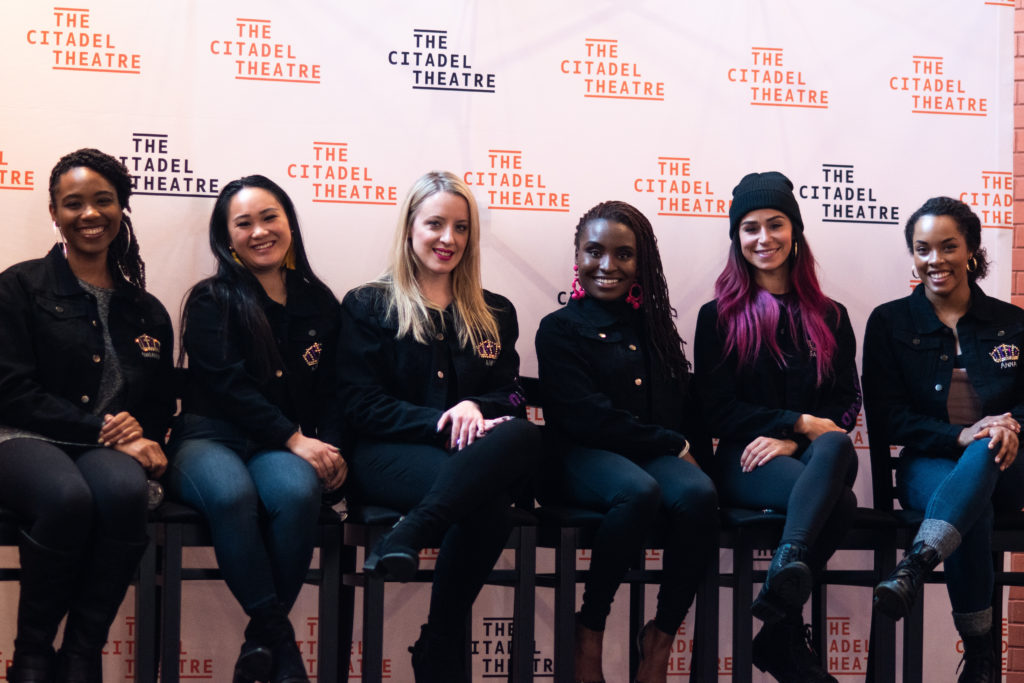 "I love these women so much, so the fact that we all can be on this journey together, it's so special," said Uzele. "What really bonded us as a cast as well is that everybody had their one day of being overwhelmed and having a full on meltdown, we each had our own day, but that's what made us closer because we knew that we were all in it together and this show would not work unless it was specifically the six of us. "
Six the Musical has garnered praise and popularity from all over, with the studio recording album being streamed over 300 000 times a day.
"It's like being a bag of tortilla chips and everyone wants some," said Mack.