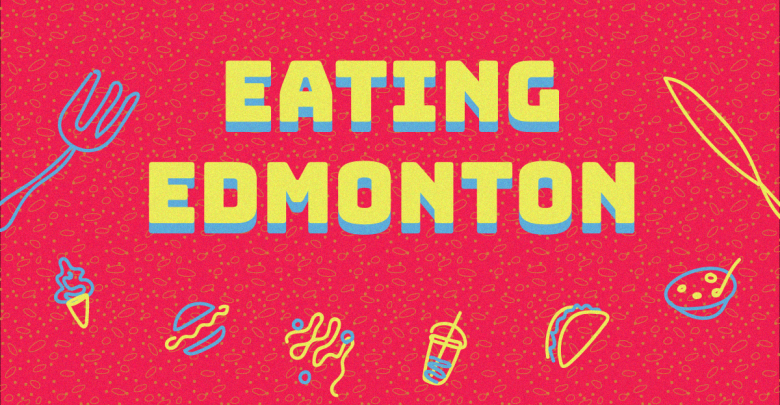 Unless you're buying cheaper items like lentils, rice, beans, or bread, vegan food can get expensive. As a university student, finding specialty vegan food that doesn't break the bank can be difficult.
Pêche Café recently opened in October and offers a selection of affordable vegan food. None of the items on the menu (as of now) are over $9. When I heard about this new vegan cafe, I knew I had to go there and try the food. I didn't want to go by myself, so I dragged a friend along with me. She wishes to remain anonymous in this article, but I swear she's a real person. I didn't make her up or anything.
When we walked into Pêche Café, we were confused. I think it was because we expected the cafe to be set up like a restaurant, but there was no menu and no one offered to seat us. We eventually figured out that the set up was similar to ordering food at Starbucks. The sandwiches, salads, and other foodstuffs were in a refrigerated display case. Essentially, you pick the items you want, then you bring it up to the counter. There, you can order drinks, soup, or baked goods. You can get your sandwich heated up as well.
For drinks, I got a hot chocolate with whipped cream and a big marshmallow. The hot chocolate was like any other vegan hot chocolate I've ever had: sweet, creamy, and delicious. I liked that it was served hot, but not too hot to the point where I had to wait an excruciatingly long time to cool down. It was great, but nothing remarkable.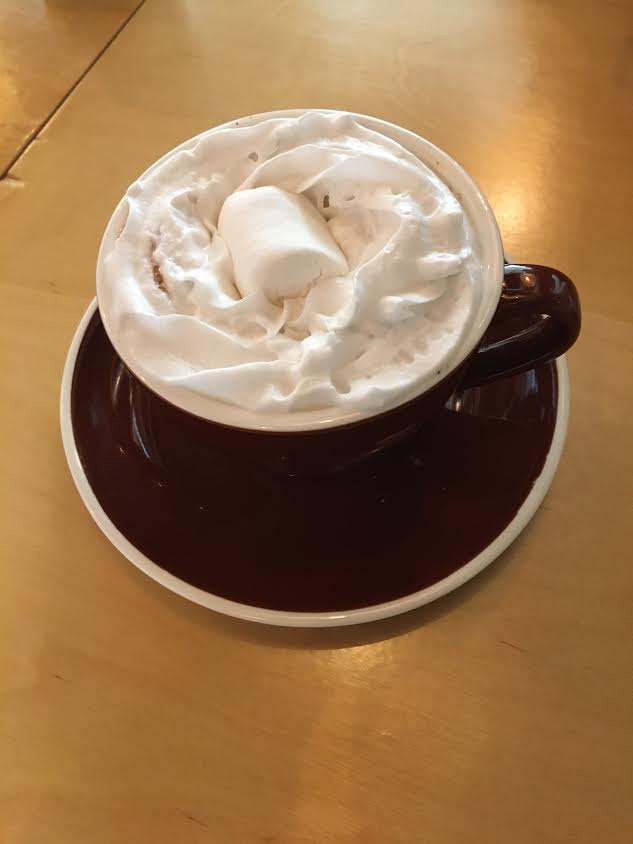 My friend got the matcha latte. She let me have a couple of sips and let me tell you — it tasted amazing. It tasted like a matcha ice cream I liked when I was a child. I liked it a lot better than my hot chocolate.
For food, I got a lox bagel. It was difficult to tell what the "lox" was made out of. My guess was carrots, although my friend maintains that it's either sweet potato or squash. Either way, it did not taste like salmon at all. I wouldn't go so far as to say that it tasted bad — it just didn't taste like a traditional lox bagel. Apart from the "lox" there was also cream cheese, cucumbers, and tomatoes. The vegetables were fresh and flavourful, but they made the bagel a little bit soggy underneath.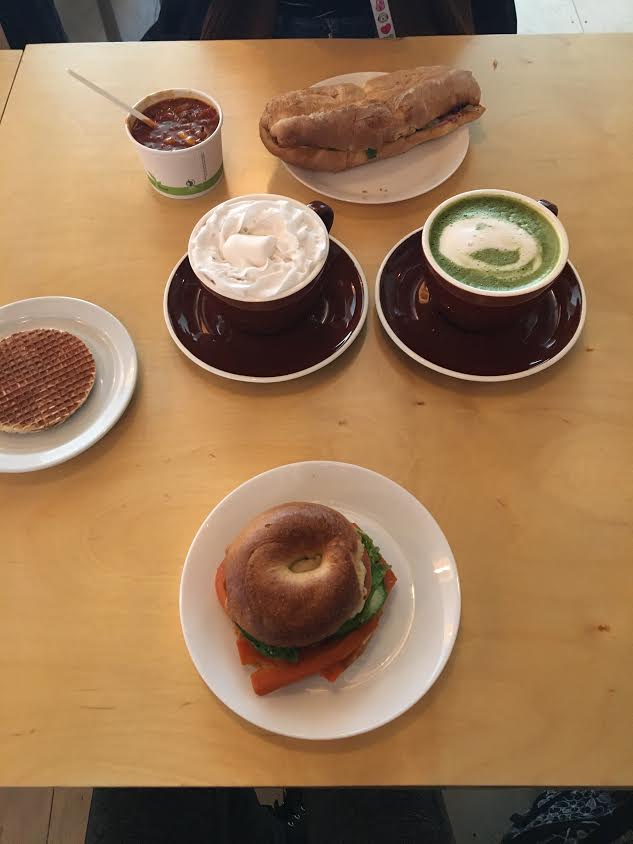 My friend purchased the buffalo chicken sandwich. I asked for a bite of it, and, my god, it was so good. Inside was creamy vegan gorgonzola cheese with kale, tomatoes, buffalo sauce, and vegan chicken. My friend commented that the vegan chicken reminded her of the buffalo chicken wings from The Buckingham.
Overall, I would recommend Pêche Café to anybody, especially students at the University of Alberta. With its reasonable prices and various options, I definitely will come back to Pêche!