Arts & Culture
Lifestyle
Eating Edmonton: DaDeO
DaDeO is a small 50's diner that sells very delicious Cajun and Creole food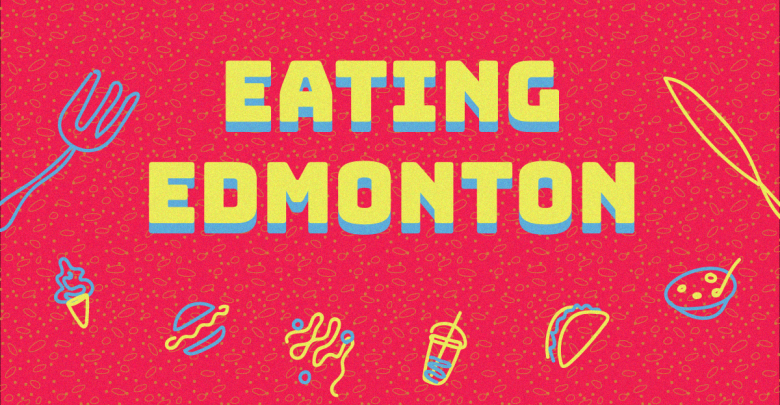 DaDeO can be easy to miss when walking on Whyte Ave. However, this little 50s-inspired diner has one of the most delicious meals and cutest aesthetics in town.
I have to admit I am incredibly biased in writing this review because Cajun and Creole food is one of my all-time favourites. I'll never pass an opportunity to eat some gumbo, a Po'boy, or cornbread. I have also been to DaDeO's many times before and it's a personal favourite of mine.
Before every meal, they serve biscuits and a jalapeno-jelly. The jelly sounds weird, but it's actually very good; it's a nice combination of sweet and spicy. However, the jelly does contain pork gelatin, a fact that I did not know until my second visit, so if you're vegan/vegetarian, skip the jelly. The biscuits are small, which means you don't eat too much bread before your actual meal arrives and it's actually nice that an establishment thought of that. Some biscuits at other establishments are dry and hard or too moist, but Dadeo's biscuits are perfectly soft and flaky.
I love ordering crab cakes as an appetizer and sharing them with my friends. The dish features three crab cakes that are sprinkled with cajun spices sitting on a pool of roasted red pepper coulis. Even though these crab cakes sound incredibly spicy, they're actually not, which is my only point of contention with this dish. However, they're still delicious and the sauce is mighty fine.
The Bayou Jambalaya (with no sausage) has the perfect spice level. In my opinion, spices shouldn't overpower a dish and you should be able to taste the other ingredients in a meal. Bayou Jambalaya typically contains Andouille sausage, shrimp and chicken plated on a bed of rice that is simmered with seasoned tomato sauce, along with bell peppers, celery and onions. There's also coleslaw on the side. Honestly, regardless of how good this jambalaya is, it's a struggle to finish because of how much food there is.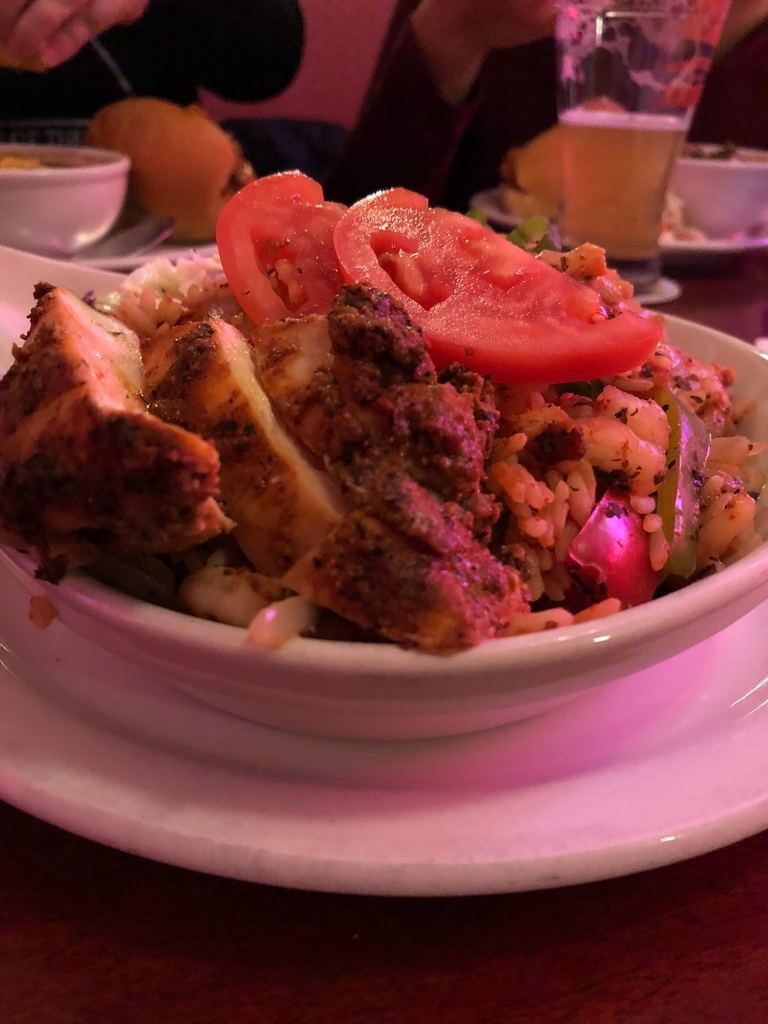 Another notable mention that I did not order on this visit is the Po'boy; there are many unique types of Po'boys on the menu, like the deep-fried tiger shrimp or the crab cakes version. Either way, it's amazing and is something everyone has to try.
From the tiny jukeboxes lined up on the table to the giant neon signs hanging on the wall, the entire aesthetic adds to the meal and is a charming twist to both 50s diners and Cajun food. Also, if you hate children, well, this spot is for you since they only allow people who are 18+ (it's an adults only place).
If you're looking for a good place for Cajun food, definitely check out Dadeo!