Arts & Culture
Lifestyle
Eating Edmonton: Clair-i-tea
Clair-i-tea is a unique dining experience that offers more than just food!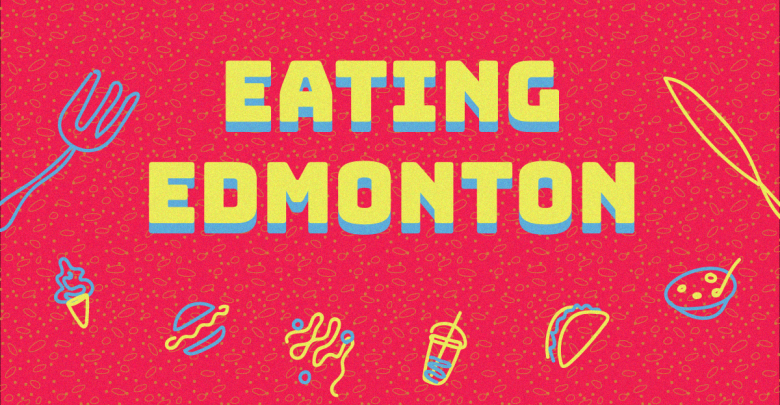 The Russian Tea room is not the only psychic tea room in Edmonton anymore. Claire-i-tea opened its doors on August 20, and it offers vegetarian and vegan café-style food, psychic services, and more.
While I don't believe in psychics, I go where the vegan food is. If an event or a restaurant is offering plant-based culinary delights, you can bet that I will be there.
Claire-i-tea lives up to its name as a tearoom. Once I approached the counter to order my food and drinks, I noticed that the shelves were overflowing with jars filled with tea leaves. As a tea lover, I was spoiled for choice. Coffee, coconut water, and cold-pressed juices are also available.
For my drink, I got the Winter Cherry tea. It was pleasant and had a strong cherry flavour. It was sweet, so I didn't need to add any other sweeteners to it. I don't know why it's called Winter Cherry though, as I couldn't taste any flavours in there that are particularly "wintery."
Compared to the teas available, the food selection is a lot smaller. Claire-i-tea sells health-conscious café style food, with most of the vegetarian options having vegan and gluten-free counterparts. I think it's fantastic that Claire-i-tea offers vegan options; however, I think they should be labelled more clearly. Each dish has a sign next to it, and it would be helpful if it had a clear symbol (such as a V or a leaf) to indicate that it's vegan.
For my meal, I decided to get the vegan red pepper grilled sandwich. Eating the sandwich was an interesting experience. There was a lot of vegan cheddar, which made the eating process very messy. A great deal of the fillings fell out of my sandwich. I would suggest using vegan cheddar slices rather than shreds. Along with vegan cheese, there was roasted red pepper, shredded carrots, celery, seeds, and nuts. It was a strange combination of ingredients that you would not usually find in a sandwich. It was odd, though, not unpleasant.
I decided to have the soup of the day, which was Red Thai Tomato. It was the best part of my meal. It had so many flavours, and they all worked so well together. It was a mixture of spicy and sweet. I would highly recommend it. Honestly, I wish it was a permanent dish there.
Aside from food, Claire-i-tea also has a shop on the main floor. They sell tea, tea accessories, long burning candles, rune kits, mugs, stones, crystals, oracle and tarot cards, clothes, and many more. It was fun looking through these items while waiting for my food and tea to arrive.
Other than tarot, tea, and palm readings, Claire-i-tea offers many other services. For example, customers can book a therapeutic session with Edmonton's first and only iPyramid. Claire-i-tea hosts many events such as yoga, psychic demonstrations, gathering of spirit nights, and meditation circles.
Claire-i-tea is a serene, safe space for those who believe in spirituality and alternative healing in a world that constantly mocks it. The atmosphere is very comforting and inviting. For those who are less inclined to believe in clairvoyance, it is still a great place to have a cup of tea and have something healthy to eat.