Campus Life
News
Club Profile: Ada's Team
Adas Team president says the group helped her get the support she needed to pursue a career she truly wanted to do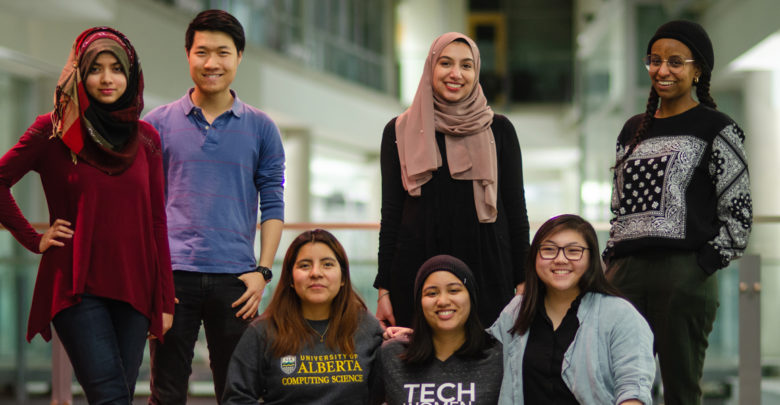 A student-led group on campus is looking to address the lack of minority and women pursuing computer science and science, technology, engineering, and mathematics (STEM) careers.
Ada's Team is a student group based out of the computing science department at the University of Alberta which strives to promote inclusion and diversity in computer science-related fields. It also tries to break down boundaries and misconceptions about minorities pursuing careers in STEM-related fields.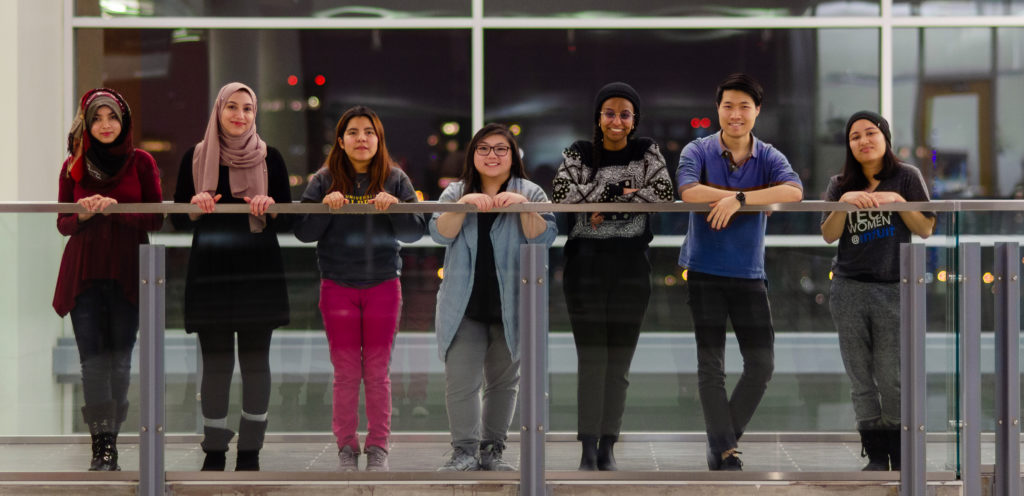 Chelsea Hong, president of Ada's Team and third-year student double majoring in computer sciences and biology, said the group is all about creating a welcoming environment for everyone.
"Our hearts lie in really promoting [that] everyone and anyone can pursue computing science, no matter who they are," Hong said. "While we are based in the department of computing science, all of our messaging can apply to the greater area of STEM too."
"Our biggest belief is students shouldn't just be ready for the classroom and their degree, they should be ready for after their degree as well," she added.
The group hosts workshops, technical sessions, networking events, resume building, and sends students to professional development conferences in order to ensure people are ready to become computing science or STEM professionals.
"Not only do we create opportunities for students to meet industry professionals, but we also teach them what to do when they get in that room," she said. "Everything from interview skills to how to handshake properly, is what we equip people with."
"We want to get those students into interview rooms, but also to have them succeed."
The group is named after gifted mathematician Augusta Ada King, Countess of Lovelace who lived from 1815 to 1852. She is considered to have written instructions for the first computer program in the mid-1800s and is known as the world's first computer programmer. She originally wrote things that were only on paper but years later her Cambridge mathematics professor Charles Babbage, who had invented the Difference Engine, used Ada's designs and write-up's for the inner workings of the computer.
For Hong, her personal experience as a woman of colour in STEM fields pushed her to get involved with Ada's Team. She shared how before university, she was set on becoming an engineer. Everyone in her family was against the idea because she was a woman.
"So I went into biology, which I think is a story of a lot of young women," she said. "Many of us are interested in things like physics, math, but aren't given the support they need."
"After going to biology, I realized that wasn't me. It wasn't for me. So I decided that I was going to jump [to computing science] even though I didn't have the support."
She said through Ada's Team she received support and appreciation that allowed her to continue.
"It was really amazing to meet people like me, who had similar stories," Hong said.
Hong thought it was important to not only be involved with the organization, but give back as an executive. This marks her second-year helping lead the organization as an executive and third-year being apart of Ada's Team.
"I felt it important to get involved with Ada's Team to empower people," Hong said. "There are so many barriers, like people of colour not being confident in going after opportunities, women not getting promoted as fast as male counterparts, things like that. We want to equip people and make sure they feel comfortable to be the absolute badasses they are!"
Hong believes Ada's Team is an incredible experience that more people who face barriers or challenges to participating in STEM-related fields should try out. She said one of her favourite parts of the organization is that its office is always open to students on campus.
"Our office always has an open door," she said. "Anyone can come in to get advice, meet new people, or just hang out if they need a place… I love meeting the people who come by to talk or share their own stories."
"It's a low-risk group. If people like the atmosphere, they can join. It is also low commitment, so students don't have to worry about balancing their busy schedules."