Golden Bears
Sports
CFL in his sights: Ben Kopczynski reflects on last season with Golden Bears
Kopczynski caps off his sixth season as a Golden Bear as a Canada West leader for receptions and a playoff drive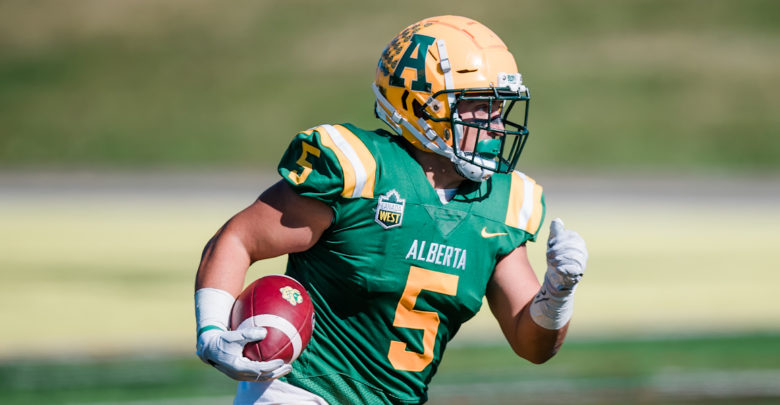 One of the core Golden Bears Football players for the past six seasons, Ben Kopczynski is ready to graduate and set out on the next part of his football career.
Kopczynski caps off his time with the Golden Bears with a playoff drive, where the team lost in semi-finals to the University of Saskatchewan Huskies and a regular season record of 4-4.
While this was his last season with the Golden Bears, for Kopczynski, it was the highlight of his time as a student athlete for both his performance and how the team gelled together.
The fifth-year industrial design student played as a wide receiver for the Golden Bears. He led Canada West for receptions with 53, yards with a total of 799, and yards per game with 99.9. His rushing yards per game always meant he was a part of the top five Golden Bear receivers. He said the achievement was not expected as he just played the game as best as he could.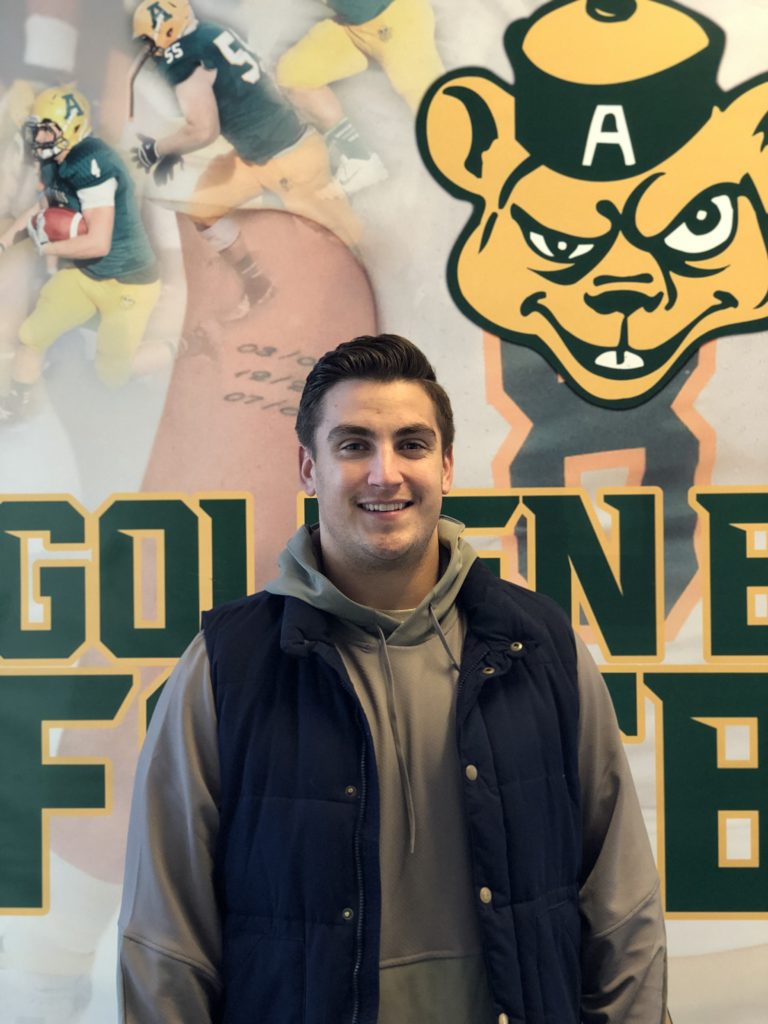 "It wasn't really expected by me," he said. "I didn't think I would be that impactful. I just got on the field and played as hard as I could."
"I put the lessons I learned from past seasons, and particularly from this year's squad into practice," he added. "It just meant being confident on the field and trying to be better every time.
For Chris Morris, Golden Bears Football head coach, Kopczynski was a huge asset to the team. He said the wide receiver had an "all-star" year and was an invaluable team captain for the Bears.
"He really flourished," he said. "I couldn't have asked for more from him."
The playoff drive, while short-lived, helped the team realize they can have strong showings against rivals and compete in a tough division, Kopczynski said.
"The guys know we can win here now," he said. "The [Golden Bears] could easily go on to win the Hardy Cup and compete in championships. That could have been us in the [Huskies] spot. It was a good learning experience for all of us here."
He reflected that throughout his six seasons as a Golden Bear, this was his personal favourite. Winning four games in a row at the start of the season was a personal highlight for Kopczynski.
"The team went further than we ever did before, at least in my time here," he said. "The slope is only going up and it is exciting."
"Next year will only be even better for [the Bears]," Kopczynski said. "Not many guys are graduating, so the experience will carry over."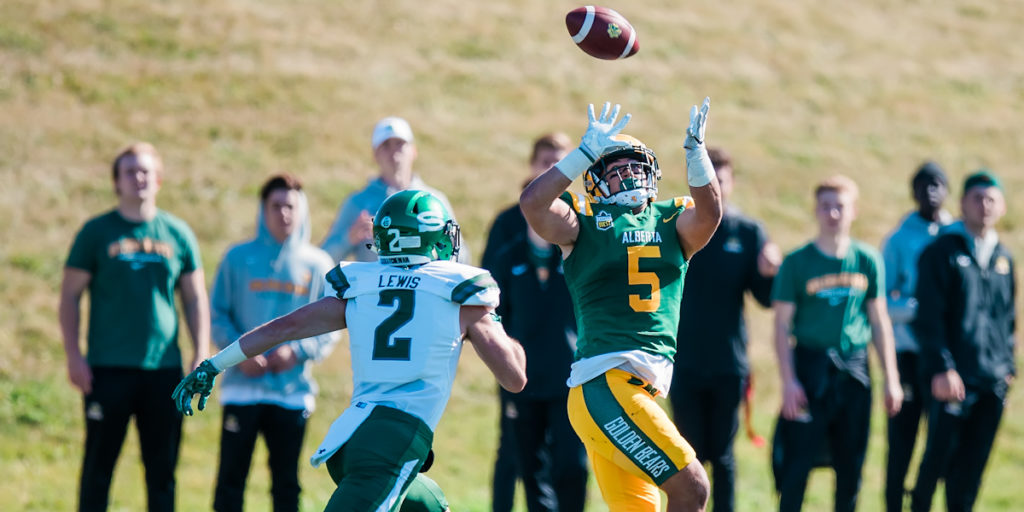 In terms of what is next for him, Kopczynski said he looks forward to graduating and seeing the Bears can do moving forward.
"They have a really strong team," he said. "They will only get stronger in the off-season and be ready to contend, just like we did this year, next year."
Kopczynski hopes that after his strong final season with the Golden Bears he gets a shot at joining a Canadian Football League team.
"It felt good to cap off my final season in the way I did," he said. "It really showed my growth overall as a player and as a member of the Golden Bears team."
"I would prefer either the [Edmonton] Eskimos or the [Calgary] Stampeders," he added. "But we will see how it plays out. Fingers crossed someone wants me on their roster."