Institutional
News
Alberta receives more mental health investment for digital resources
While focusing on the post-secondary aspects of the announcement, the new funding will go towards province-wide services available to anyone in Alberta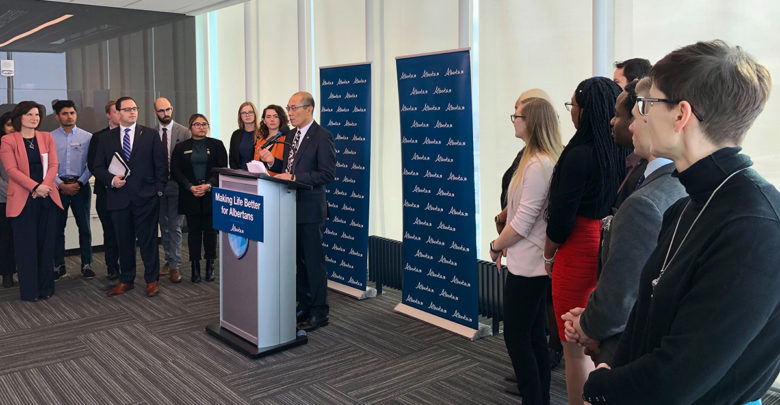 Kids Help Phone will now operate 24/7 and the province will have a new digital hub for mental health resources after a funding announcement from the provincial government.
The government announced $6.75 million in funding to expand the Kids Help Phone telephone counselling and volunteer-led text-based crisis support service to 24/7 operating hours. Additionally, another $7.5 million in funding to create a new online crisis hub that will link existing mental health services together in a streamlined page. The announcement occurred at the Northern Alberta Institute for Technology (NAIT).
Associate Minister of Mental Health and Addictions Jason Luan and Minister of Advanced Education Demetrios Nicolaides attended the event. While the event focused the announcement's effect on post-secondary students, the new funding and services will be accessible to all Albertans.
In terms of on-campus supports, Budget 2019 provided $7.6 million in funding through the post-secondary mental health grant. This funding is used to pay for increased access to counsellors, early alert systems, peer support programs, and training for faculty, staff, and students in suicide-prevention.
The new digital hub will connect services like United Way's 211 service, 311, Kids Help Phone, HealthLink/811, and other distress lines together in one convenient digital location. Through backend organization, people in crisis will be directed to the appropriate resource. The full integration of the system will be in place for fall 2020.
Katherine Hay, chief executive officer of Kids Help Phone, said the increased funding to support their operations is welcome. She said in 2018 alone the service saw a 199 per cent increase in people reaching out. The top three issues people requested support for were depression and anxiety, relationship issues including bullying, and suicide. In Alberta specifically, over the past five years Kids Help Phone has seen a 130 per cent increase in people calling about suicide.
"This integrated digital navigation and crisis support service… will have a clearer and more direct path for all to access support," she said.
"This is what students need," Minister Luan said. "Support is there the moment they need it."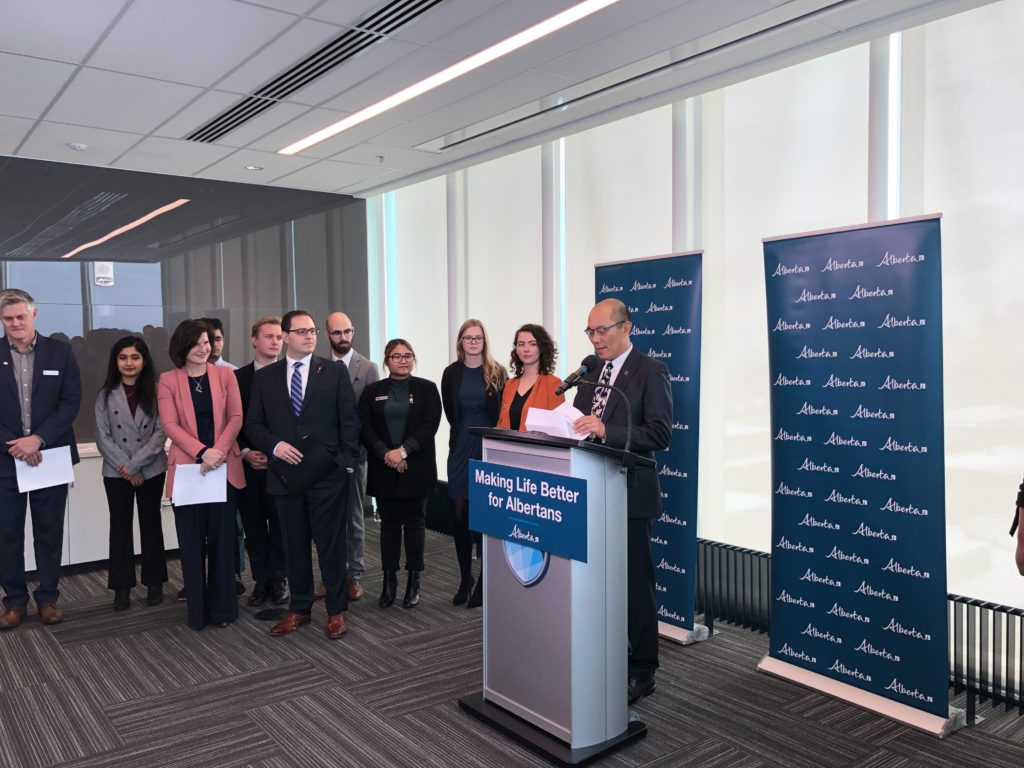 He added that the increased hours of operation for Kids Help Phone will allow students, who are always on the go, the ability to reach out and not have to worry about making time to book an appointment with an in-person councillor. Luan shared how it was his daughters who "converted" him into being a "firm believer" of needing to address mental health challenges.
For Luan, the distress lines are the best form of early prevention counselling because they offer convenient solutions that are easy to access.
[Early prevention] is the best way to save lives, money, and the miserableness of going through all these challenges," he said.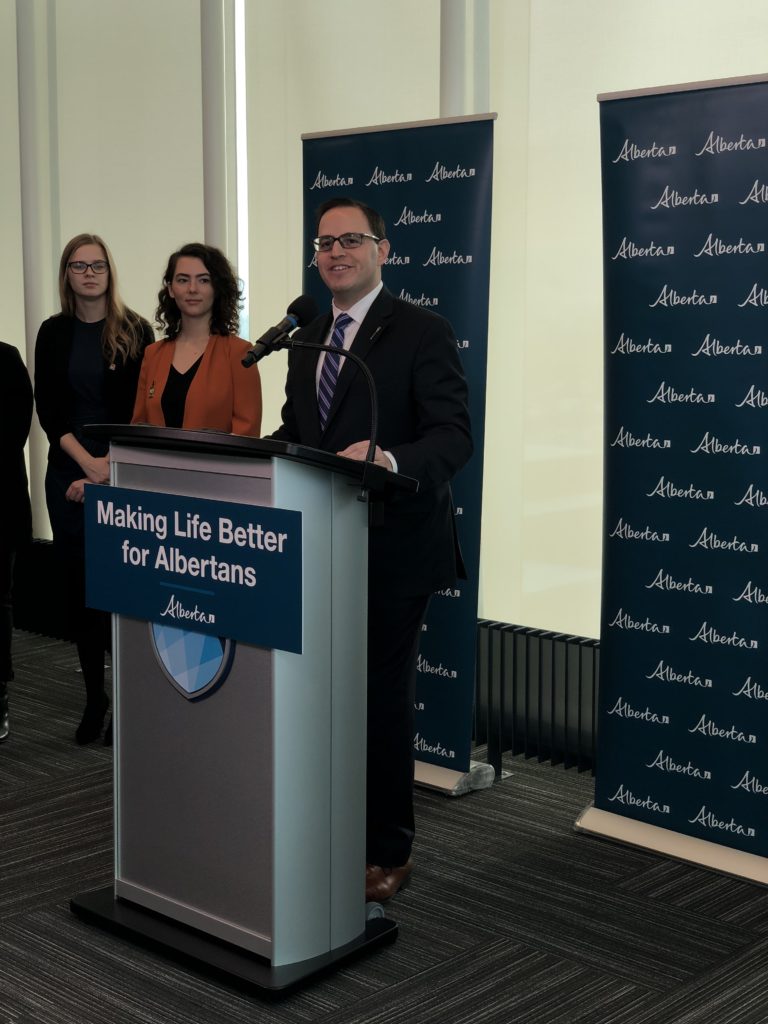 Nicolaides said in all conversations he has had with students since being elected, he has heard that mental health concerns are often their number-one concern.
"This initiative will improve access to mental health services and will make sure our students can find help when they need it," he said. "I am always listening to students, and this announcement demonstrates their advocacy pays off."
In a statement, Akanksha Bhatnagar, University of Alberta Students' Union president, said while the increased funding to Kids Help Phone and creation of a new digital hub are "welcome," she wants more on-campus resources for students.
"We're continuing to call on the government to provide continuing funding for on-campus mental health services," she said.