Campus Life
Magazine
News
If At First You Don't Succeed, Tri(athlon) Again
Perseverance paid off for this passionate student athlete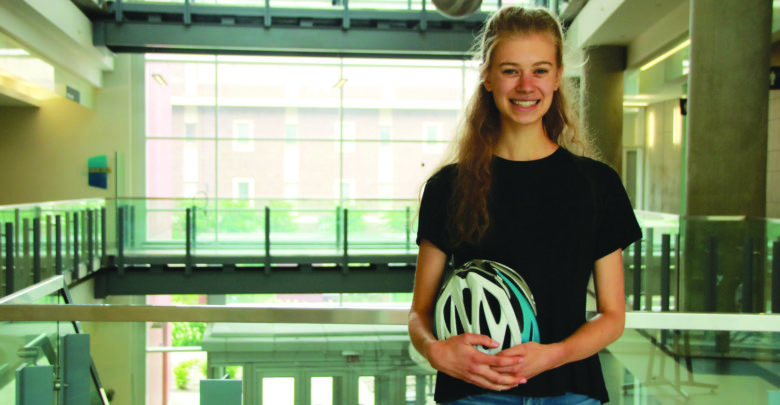 Waking up early is difficult enough for the average student. Now, try waking up early knowing that you'll be doing not one, but three gruelling races alongside hundreds of other people. For Sydney Ens, this is the kind of day she looks forward to every summer.
Sydney is a third year environmental conservation student. In addition to being a student, research assistant, and lifeguard, she's also a triathlete. As the "tri" implies, a triathlon is not one event, but three: a 1.5 km swim, a 40 km bike ride, and a 10 km run, done one after the other. The world of triathlon can seem intimidating; doing the race alone is a feat in and of itself, never mind trying to beat others. But for a girl from Saskatoon, the intense physical endurance is a total blast.
After a swim practice, 13-year-old Sydney saw a poster advertising a triathlon training camp. "I remember thinking that would be so cool to try," she says. The program offered was only a three week training camp, but after some googling she found a club affiliated with the Saskatchewan Triathlon Centre. This club would offer longer bouts of training and give Sydney a chance to get more serious with the sport. Her mom, Sydney recalls, took a little convincing. "I remember begging my mom, 'come on, can I try it out, can I please do this.'" After a question-filled phone call, Sydney's mom got her into the next practice.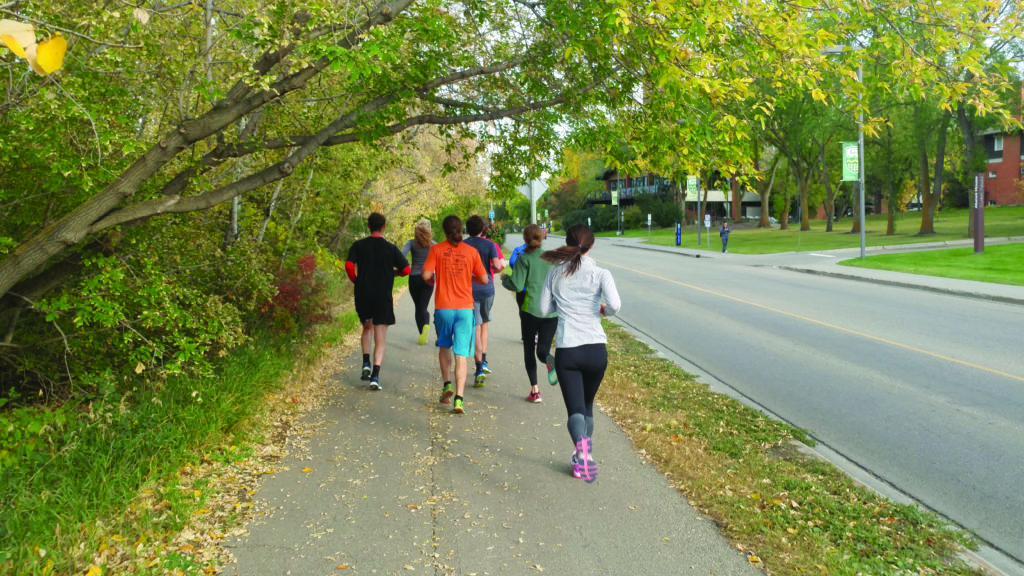 Armed with the little experience she had in competitive biking and swimming, Sydney attended her first bike practice as a triathlete. Unfortunately, the outdoor session turned out to have less than ideal weather conditions: it was a rainy day and Sydney was falling behind the group. A lot of her fellow athletes were worried she wouldn't come to future practices because of the difficult introduction. "But I just loved it and kept coming back," says Sydney. In wet and muddy conditions, Sydney discovered a love of triathlon that she didn't know she had, and that love only grew as she got older.
Hooked on the sport, Sydney gradually became more involved and got more competitive with it throughout high school. By the time she was in grade 12, she was training at least twice a day and competing in triathlons across Canada at the national level. But those successes made her schedule packed and her life stressful, and something had to give.
In the middle of grade 12, the commitment became too much. Sydney took a break from triathlon and decided to switch back to doing track and cross country. "I just kind of wanted to be more relaxed with [triathlon], a little less competitive cause it was really taking over my life," she says.
Despite the forces keeping Sydney and triathlon apart, she couldn't help but be drawn back in. The following summer, she entered a few triathlons with a less formal mindset, which helped her to remember the fun in racing. She never looked back. "I look forward to racing, it's so much fun if you're not serious about it," says Sydney.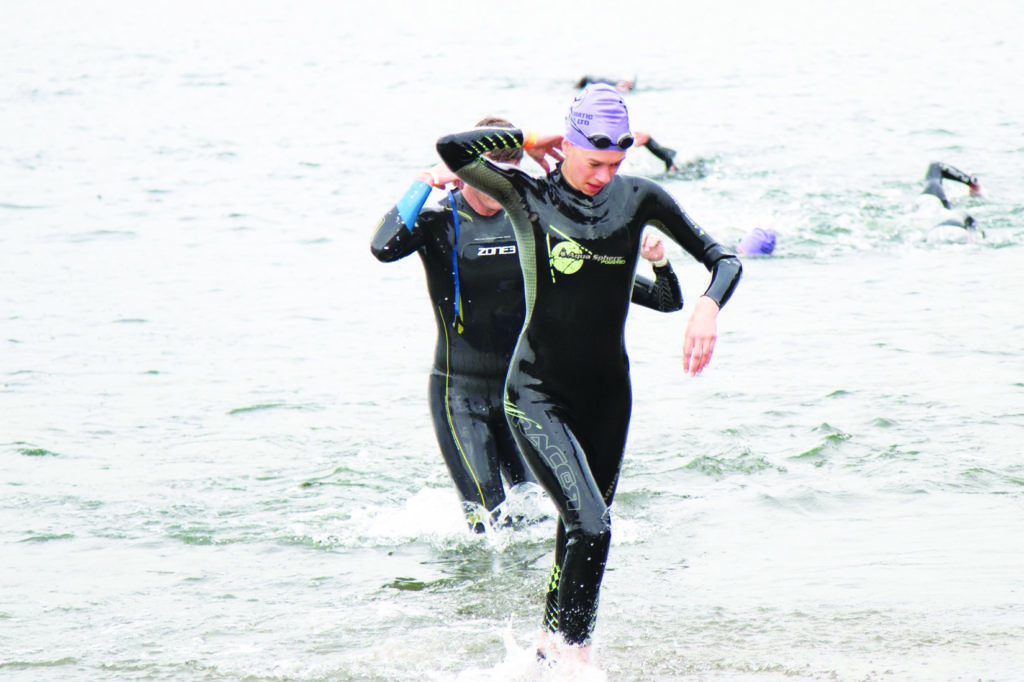 Not everyone shares that opinion. Sydney recalls more intense races where people are not above punching, kicking, and trying to shove their opponents under the water at the start of the swim portion. "The start of the swim is absolute chaos," she explains, calling it a "hot mess." "Everyone is just trying to get there."
But it isn't all competitiveness: mutual support exists in the world of triathlon. Sydney joined the Triathlon Club while attending the U of A at the start of her first year. There she is able to share her love for the sport with others through being the head coach and vice president. Her favorite part of the sport, she says, is the people. "Everyone's so nice and so [supportive]. No matter what speed you are." Transition period, the time in which athletes switch from one race to the next, is where she hears the most crucial support. "It's really fun when you get out of the water because everyone's there, everyone runs there cheering you on." Sydney has met some of her closest friends through triathlon, and she says that the shared love of the sport and commitment to training has helped her get to know many people.
While she may be far from home now, Sydney will go back to her hometown every year for her favourite race, one that she's been doing since grade nine. "I just really like it because it's nostalgic for me and I'll run into a lot of people I used to train with and my old coach," she says. Some may not think "Saskatoon" when you first say triathlon, but for Sydney, it's where it all started. A sport that many find daunting captured the heart of Sydney Ens and she hasn't looked back since.