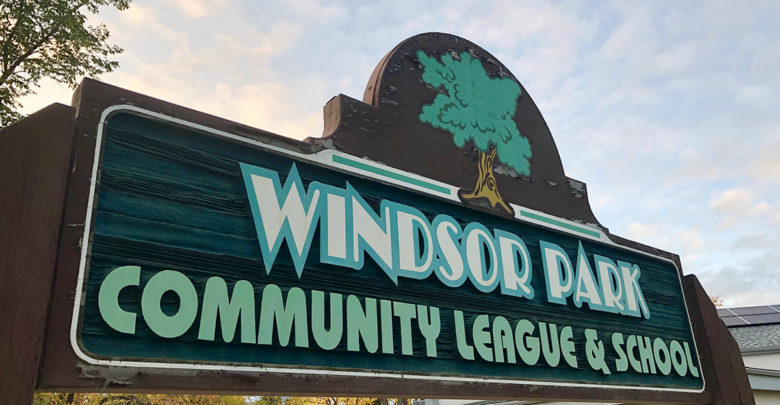 Windsor Park is a quaint little place located within the neighbourhood after which the park is named, with much to offer to both old and young. The beauty of the place is most apparent during weekends in the late afternoon.
Approaching the park from 118 Street, you arrive in the half of the park occupied by Windsor School. This is the part of the park which is teaming with human activities. While children frolic safely on and around the playground, the field provides a welcoming space for athletes to show off. For a more discreet place for demonstrating athletic skills, a basketball court exists tucked behind a hill to the north end of the school.
Being the grounds of an educational institution, by the playground stands a profound sculpture by Michele Mitchell titled "Piece by Piece." The inscription on the plaque explains the sculpture "[was] designed to engage children, parents and teachers in a dialogue about growing up and building the world of tomorrow."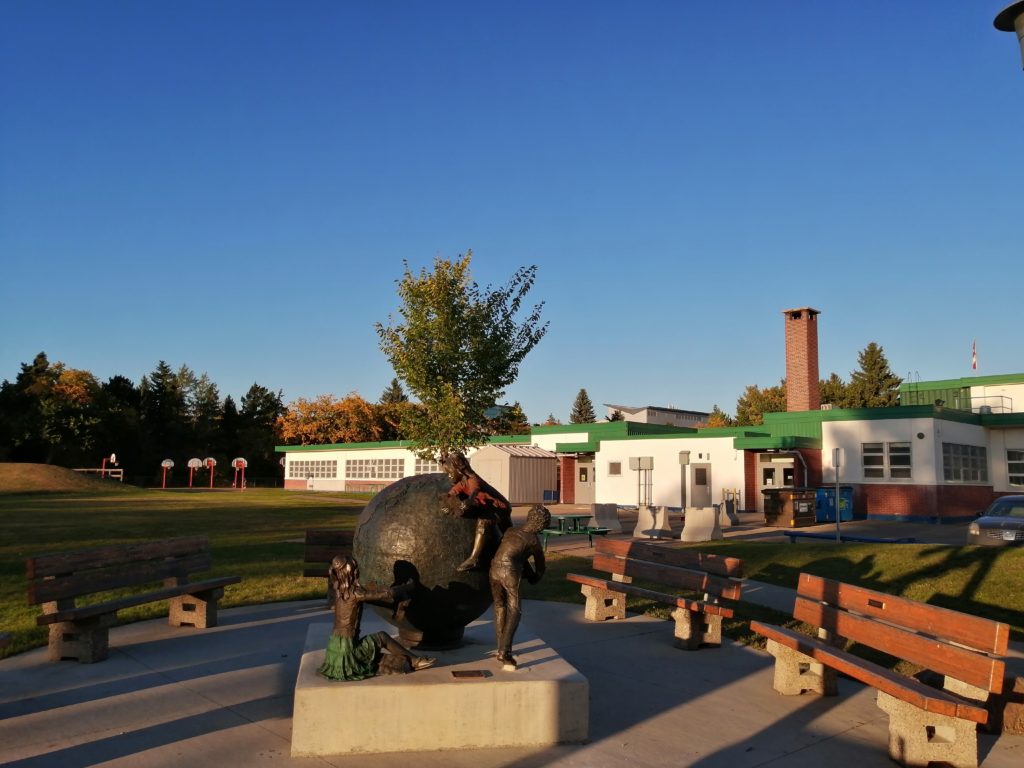 Gaps in the fence at the north end of the field allows you to enter the other half of the park: an area dominated by trees and birdsong. In the late afternoon, the sunlight filters through the leaves of deciduous trees and illuminates patches of lawn, giving the area a theatrical feeling. Otherwise, the trees along the lanes gives creates a more contemplative and secluded atmosphere, not to mention that they screen your sight from the view of tall rising university buildings nearby. Along with this, the area's tranquility and close proximity to campus means that the space is a perfect escape for University of Alberta students.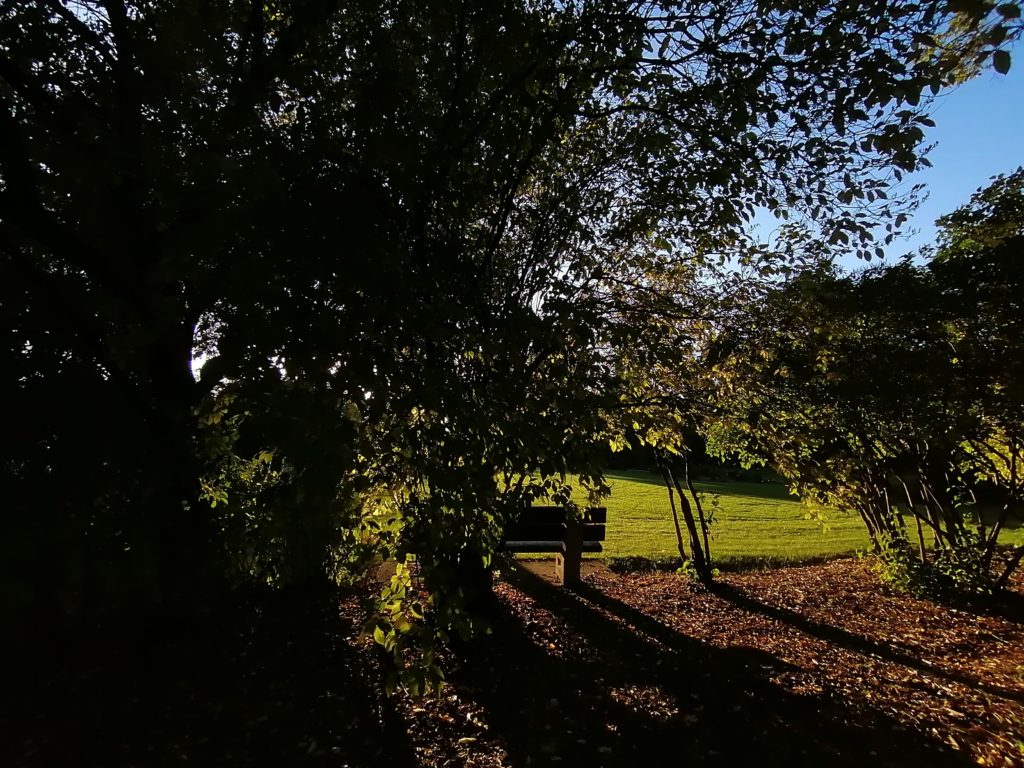 Whether you want a place to experience the exuberance of youth or the serenity of birdsong, Windsor Park is a great place to relax, think, and experience the transcendental power of fun and nature.