Ask a Prof
News
Expert Comment: What does Forever 21 closing mean for Canadian retail market?
Craig Patterson of the U of A School of Retailing says Forever 21 will likely be forgotten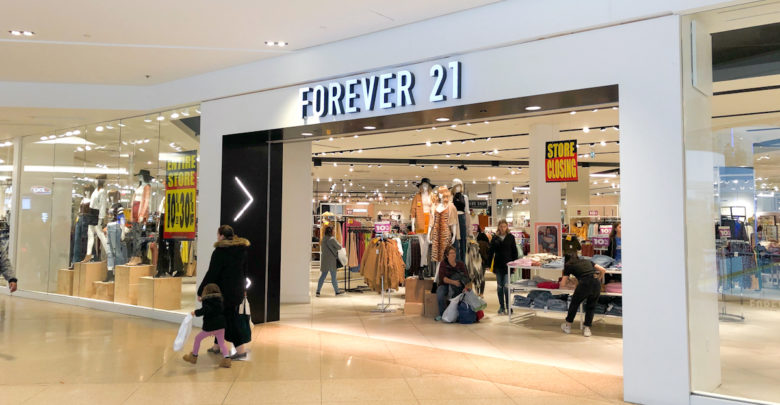 As youthful and ageless as Forever 21 appears, they couldn't stay forever young as their time in the Canadian market comes to a close.
The retailer filed for bankruptcy in the United States on September 29 and announced it would close all Canadian stores.
With the closure of Forever 21 stores and other fast fashion icons across Canada, we sat down with expert Craig Patterson — director for the University of Alberta School of Retailing and retail analyst — to discuss why it's happening here in Canada, and what effect it has on the industry.
Responses have been edited for length and clarity.
The Gateway: In your opinion, why is Forever 21 closing its doors in Canada?
Patterson: It would have been difficult for Forever 21 to stay open; the chain was not performing very well overall in Canada in terms of sales. I had been provided some of the sales numbers for stores in Canada and they were doing extremely poorly, to be honest. Some stores were doing under three million dollars a year. Even in good malls, they were doing less than two million dollars a year in sales. This might sound like a lot of money but when you look at the size of these stores, that might be what they were paying almost in rent. In other words, this was not a retailer that was very successful in Canada, or I suppose almost anywhere else, given how the company in the U.S. had to file for creditor protection as well.
Does their poor performance have anything to do with consumers shifting from physical stores to online?
It is to a degree. About ten percent of retail sales in Canada right now are done online. So I wouldn't say that online shopping was the only reason that Forever 21 struggled, but I do think that was an issue.
Forever 21 was definitely not a strong retailer. The selection was pretty small, and what they had was really catered to a young market that had no money and wasn't necessarily really looking for something of a high quality. Even when you look at the product at a Forever 21 store, compared to Zara or H&M, I would say that Zara had a much stronger product in terms of how it looked, and H&M's stuff would probably be of a better quality. Uniqlo has a lot of basics; it's not a trendy retailer, but certainly
you can find items in there that you can dress up with, accessories, or some sort of jacket, or something if you want to be more on a trend; Uniqlo's stuff is more classic. But, they're all at a similar price point, and that means that a certain consumer, if they're not shopping at Holt Renfrew, or the designer section of Simons, that's really who they're going after, with a sort of probably a younger demographic, and one that was looking for value in what they were buying.
What are these other retailers doing that keeps them successful, as opposed to Forever 21?
Stores like Zara, not all locations do amazingly well, but some of them have really high sales. I think it's creating a product that people want. In the case of Zara, some of the stuff they have designed is inspired by some of the big, expensive designers, and the stuff looks like it's a decent quality. In the case of products seen at Forever 21, the lack of quality really showed in the materials, craftsmanship, and even the design. That was something that Canadians began to recognize.
There is a movement away from fast fashion right now amongst consumers. We have a lot of access to information, and we ask, 'Where is the stuff being made? What are the working conditions like for these workers?' In 2013, a factory collapsed in Bangladesh, and people died. It made it into the news and it really brought to the forefront the questions of, 'Are my clothes being made by slaves? Are they being made by people with terrible working conditions?' and I think that this is something that people are starting to ask. This is potentially still an issue with H&M, Zara, and Joe Fresh.
What do you think this says about the world of fast fashion?
Fast fashion really grew quickly over the last decade. It's been about 18 years since H&M entered the market and Zara started expanding quite a bit. I don't think that fast fashion is going to die. I'm wondering if it will start to slow down as consumers start to look at products that might have a higher
quality. Some might look to how much money does it cost per wear. If you're going to wear something once, maybe fast fashion makes sense, because it doesn't cost a lot of money. But, if you're buying a nice winter jacket at a Holt Renfrew, or a Simons, or Hudson's Bay, say your jacket is about a thousand dollars, you'll probably wear that quite a few times.
In years to come, will we see an end of fast fashion? We may see a reduction in fast fashion if consumers have this new awareness of what fast fashion is about, but I still think we are going to have a segment of the consumer that is going to want something inexpensive that they can pop in and buy. I think that's where Zara is going to excel because of their designs. They do look pretty snazzy. You can have a shirt that looks like Versace, and someone might think it is. That's something Forever 21 was not able to do. The quality was terrible; they were knocking off designer brands and they were doing it at a really low quality.
Do you think Forever 21 will ever make any sort of comeback in Canada, or are they gone for good?
Oh, I think they're gone for good, unless they're able to do something drastically different.
With Forever 21 going away, there's new space in the market opening up. Do you think it opens it up for larger competitors, or do you think any smaller groups will take their spot?
It depends on the landlord and what they want to do with the space, and it really depends on the shopping centre. I had a research document that showed Forever 21 occupies about 900,000 square feet in Canada, and that is not anything remotely as large as Sears Canada and Target; they had millions of square feet. For example, the Hudson Bay department store at Southgate is about 267,000 square feet. In total in Canada, we're talking 900,000 square feet. It's not catastrophic compared to losing a department store.
I think this opens the door for Uniqlo to expand a little faster in Canada. What's really interesting about that is the broker who represents Forever 21 in Canada also represents Uniqlo, so we might just see 20 more Uniqlo stores open in Canada in the next year. But it really depends on the shopping centre.
I think we'll see lots of little stores, and probably a few more Urban Behavior stores. This gives some landlords an opportunity. And, some of the shopping centres Forever 21 was in have waiting lists of retailers wanting to come in, so this is a really great opportunity for them to be able to give some space, and they can give those retailers a customized space.
What does the impact Forever 21 closing have on those who worked there?
About 2000 people lost their jobs and that's really unfortunate. I was going over some of the court records, and I was kind of surprised at some of the stuff I found. There were just under 2000 staff in Canada working for Forever 21. Of those, only about 360 people were salaried regular employees, and the rest were hourly workers, so, for sure, some were probably University of Alberta students, working there part-time. These hourly part-time workers may not be entitled to much payment beyond what they earned when they were working in the store, because they were just hourly employees. But, we're also in an interesting situation where we have record low unemployment, and a lot of retailers are actually having trouble finding employees to work in their stores, so I don't think a lot of people who lost their jobs with Forever 21 will really struggle to find jobs. I think the more challenging situation might be for someone who may be, say, a store manager, or someone a little bit higher up at Forever 21 in Canada. It is going to take them a bit more time to find a new job.
It's never nice to see job losses, but I don't think these ones are catastrophic. When Target and Sears were gone, I think 17,000 people roughly from each of those chains lost their jobs, and that's a lot of people. They had to be absorbed into other retail-oriented positions, and that was a really tough time.
Ultimately, I think Forever 21 in a year will mostly be forgotten as a retailer in Canada.