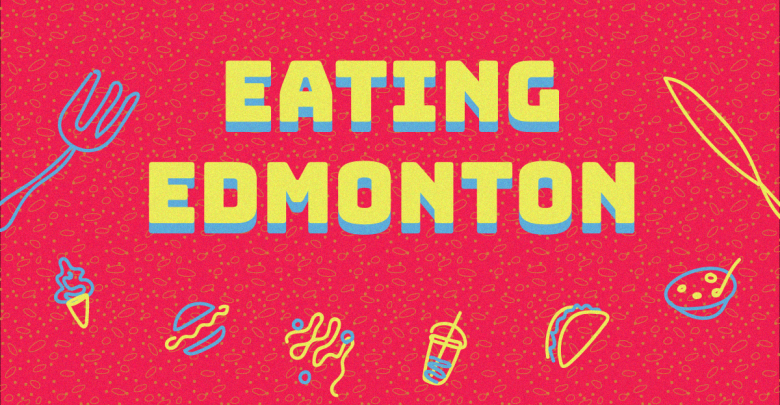 I'm not vegan. At most, I'm a pescetarian. I don't have a particular disdain for the taste of meat and I don't make an effort to only visit vegan and vegetarian joints. But believe me when I say that I still think Noorish, the tiny little vegan and vegetarian watery on 109th across from Remedy and the McDonald's, is one of Edmonton's most slept-on restaurants.

The place went through a bit of an overhaul not too long ago, with a brand-new menu unveiled for 2019 along with a new look: an Art Deco-inspired interior that stands in stark contrast to the wooden furniture-accented rustic vibe it used to exude. Along with the decor differences, the menu also went through some changes: Noorish used to be only vegan and, post-makeover, now serves both vegan and vegetarian options.
Why am I telling you this? Because with that food overhaul came two notable personal impacts. 1) My favourite item pre-makeover, the King Oyster Mushroom Risotto, was taken off the menu forever (seriously, I would travel all the way back to 109th from my house sometimes just to have it), and 2) my favourite item post-makeover, simply called the "Pasta," was added specifically to replace it. So…nice moves, Noorish. I can't really be mad at the change. That risotto was good, but at least the replacement is equally rich and creamy.
I could get into the abundance of kombucha, tonics, and other unusual offerings Noorish has on tap and for drinks. I could explain in detail how their food is very different in vibe and in experimentation than what I often see at more "mainstream" vegan/vegetarian places. But what I really want to do is get into how great this pasta is, so you're going to have to take my word on all the other stuff.
So, the pasta. It is, as I said previously, creamy and rich, owing to the taleggio cream cheese sauce. That does make the dish non-vegan, so unfortunately if your dietary leanings don't align with dairy you might have to pass, but for other diets, the texture is a delight. The handmade fettuccine is long and satisfying (get your mind out of the gutter) and the melted cherry tomatoes and wilted greens provide greatly needed constrast to the copious amounts of sharp, salty Grana Padano cheese adorning the meal. The crown jewels, though, are the sliced Alberta wild mushrooms on top: perfectly savoury from soaking up all those delicious flavours in the cooking process, they remind me of why I loved the pasta's predecessor, the risotto, so freakin' much. (Read: The mushrooms were TO DIE FOR.)

In short, go to Noorish. Go for the pasta at least once. It's so close to campus, and you're going to need a little walk afterward to process the decadence of a dish like that afterward anyway.