Arts & Culture
Campus & City
2019 Fringe Festival: Kory Mathewson and Julian Faid's TEDxRFT
Mathewson and Faid bring all the laughs in this Improv show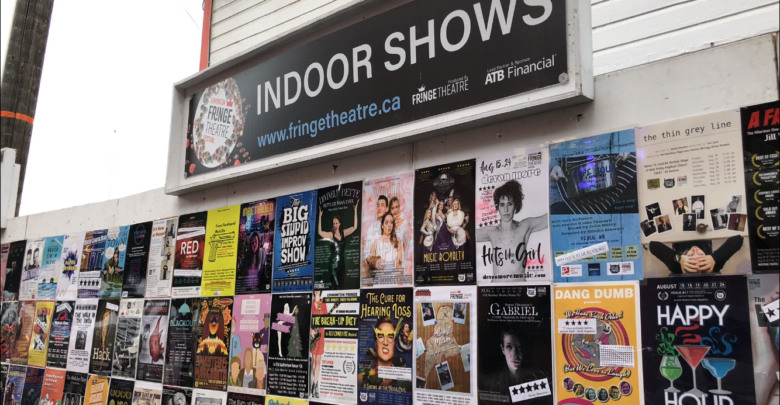 Kory Mathewson and Julian Faid, two of the University of Alberta's very own, are back again at the 2019 Fringe Festival with their side-splitting TEDxRFT: Improvised TED Talks.
The duo set the tone for the night by opening with the guarantee that the audience was about to learn absolutely nothing useful nor backed up by scientific research. This Rapid Fire Theatre show is a unique spin on the classic TED Talks series. With slides they've never seen before and topics that the audience create on the spot, each show Mathewson and Faid perform is completely different. Mathewson and Faid each devote hours to creating a set of slides for the other to spontaneously present. This is done for every TEDxRFT show they have performed.
Sunday night's show featured topics ranging from the cool side of the pillow to the global warming of our hearts, with the pair brilliantly crafting storylines for the audience-chosen topics. The unexpectedness of every slide that appeared on the screen and the actors' attempts to make sense of them left the audience in hysterics, as Mathewson pretended to be a medical expert on sleeping and dreaming, while Faid was tasked with the topic of extreme weather conditions.
It's made clear that the two are talented with the audience doubling over in laughter as they listen to Mathewson and Faid throw together explanations to ridiculous slides. They've brought audiences to tears all over the world in the past few years, in cities like Seattle, Vancouver, and Oslo.
If you're looking for something unexpected, this is the show for you — literally no one knows what they're about to see.