Institutional
News
Michael Phair replaced as U of A Board of Governors chair
The replacement accompanies a large sweep of appointments made by the UCP government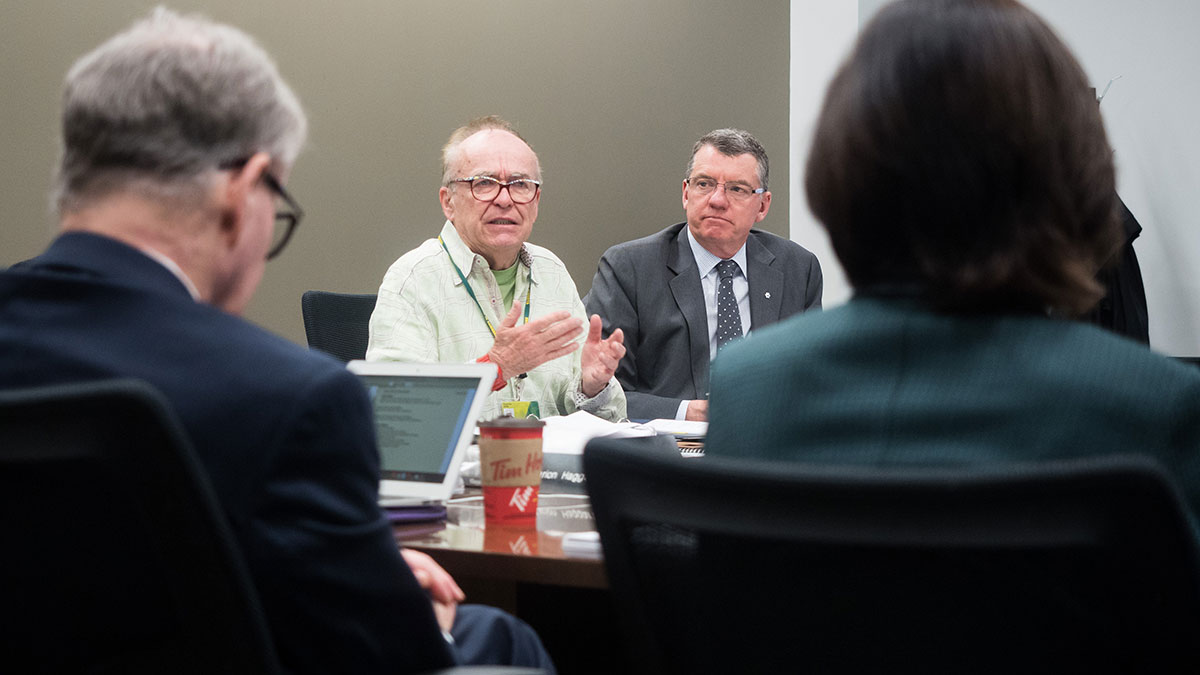 The provincial government announced today that Michael Phair will no longer be acting as chair of the University of Alberta Board of Governors.
The announcement came alongside a flurry of board changes enacted by the United Conservative Party (UCP) government to replace chairs appointed by the previous NDP government. SAIT, the University of Calgary, and Mount Royal University are among the other postsecondary institutions that have also had new board chairs appointed.
Phair became chair of the U of A Board of Governors in 2016 after previous NDP Minister of Advanced Education Marlin Schmidt held an open competition for the position. Just this past February, Phair was re-appointed for another three-year term.
Previously serving as an Edmonton city councillor for 15 years, Phair has been a well-known figure in both the U of A and greater Edmonton community. A renowned LGBTQ rights activist and founder of HIV Edmonton (previously known as AIDS Network of Edmonton), Phair is a member of the U of A's Institute for Sexual Minority Studies and Services. He also currently holds an adjunct professor position with the faculty of education.
Phair will be replaced by Kate Chisholm, the senior vice-president and chief legal and sustainability officer for Capital Power, a North American wholesale power generator located in Edmonton.
Alongside re-appointing the chair, the UCP has also appointed multiple new members to the U of A's board of governors:
Daniel Eggert, public member
Larry Kaumeyer, public member
Rakesh Saraf, public member
Tom Ross, public member
James Rajotte, public member