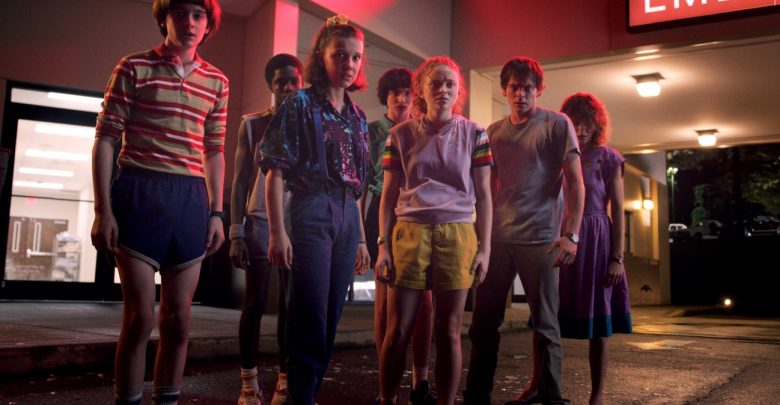 Created by: The Duffer Brothers
Starring: Winona Ryder, David Harbour, Finn Wolfhard, Millie Bobby Brown, Gaten Matarazzo, Caleb McLaughlin, Natalia Dyer, Charlie Heaton, Cara Buono, Matthew Modine, Noah Schnapp, and Joe Keery
Although rummaging through Netflix to find something worthwhile to watch in the lazy months of summer can be a chore, Stranger Things is a franchise that has yet to disappoint.
This season, things have slowed down. Rather than diving into previous plot holes like Eleven's other numbered siblings and their powers, the show decided to stick with exploring the eighties. This season mainly focuses on the relationships and growth of their characters, and honestly, I'm not complaining.
In the midst of nostalgia powered by neon lights, retro designs, and stereotypical eighties hairstyles and clothes, Stranger Things made a point of showing the eighties through unproblematic, rose-colored lenses with only surface-deep acknowledgements of sexism and class differences.
But all in all, this season allows all the characters to develop their own personalities and battle both adolescence and monsters at the same time, especially Eleven. Eleven goes through a rollercoaster of emotions in less than an episode, discovering friendship, independence, and a fashion sense.
Simultaneously, Mike, Lucas, and Will also combat the struggles of being a teen while standing on the brink of disaster. Dustin, Steve, and Robin provide the most wholesome relationships throughout the show, not only through comedic relief but also as the main plot enhancers. Meanwhile, Hopper and Joyce are running around in the woods bickering and arguing while trying to disguise their feelings for each other.
Although the show is cute and a delight to everyone who has watched Stranger Things, it tells a story that could easily be told in half the time. The Upside Down goes through the same cycle again, only this time, it's not Americans who have taken interest in it, but the Soviets. This leads to the show adding more characters to their plot mostly for comedic relief. It also gives Joyce and Hopper something to do because otherwise, they would have killed each other before they made it to the fifth episode.
As always, the show relies very heavily on visual effects. The Mind Flayer is given a human face (well, Billy's face, to be exact), and bright colours and contrasts are used to transfix the audience in an Upside Down of their own.
Regardless of the sometimes-dry plot, the final episode ties all the loose ends. Insanely satisfying, it almost manages to redeem any shortcomings of the series and gives all the characters an opportunity to put their best foot forward, going through some challenging scenes that wrangled my heart. The emotionally charged, action-packed rollercoaster of twists and turns gave the storyline a cathartic end.
However, the Duffer Brothers aren't ones to let their characters ride off into the sunset safe and sound. Staying true to their signature style, an end credit proves that there are more strange things to come. However, rather than spark any further intrigue, it simply provides the comfort that we won't have to say goodbye to the characters just yet.
Maybe it's because I'm a huge fan of the series and I am here for it no matter what, but this season both made my day and broke my heart, all at once.