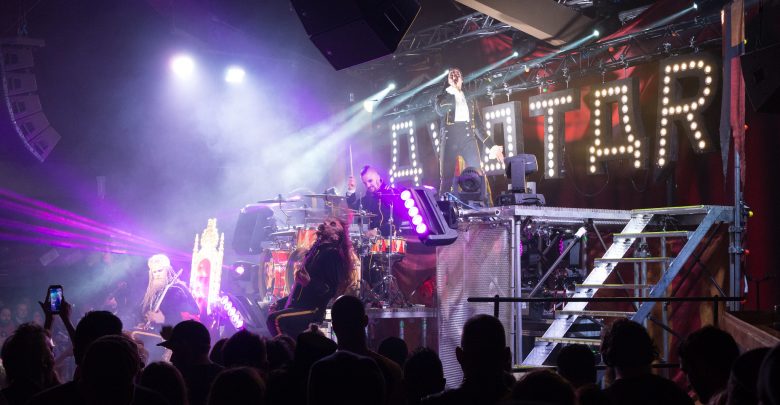 A hush fell over the audience as the lights darkened at The Ranch Roadhouse on the evening of May 31st.

Chants of 'Avatar!' begun and grew with fervour. Devil horns gestures arose above concertgoers' heads. The crowd had just been treated to Canadian metal icon Devin Townsend, but still, they were insatiable. An unseen voice spoke out, imploring silence from the audience; we were immersed entirely in darkness.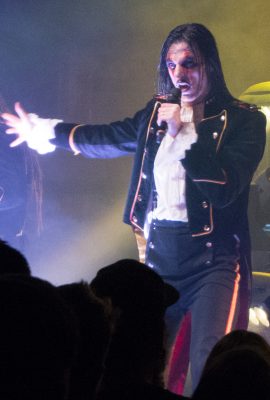 It has been 18 months since the Swedish-based, avant-garde/melodic death metal band last played a concert in Edmonton; then, Avatar was opening for award-winning heavy metal band Trivium. I was at that concert as well, and never before at a metal show had I seen such a large crowd in front of the stage, or a venue so full of people, before the opening act began. Last October's crowd shared the same palpable excitement as last weekend's, as well as the same fantasticism for Avatar. For Trivium, this unfortunately meant a sizable portion of the audience left shortly after Avatar's final song.
"There's this shitty part of you that can't help but be competitive and go 'hehe' when stuff like that happens," Johannes says. "But at the same time it's not something I find great joy in. It's a great compliment in many ways, but I also felt Trivium would have been worth their time."
Popular music acts, regardless of the genre, often view Canada as being comprised of Vancouver and Toronto (occasionally Montreal); for metal, this proves especially true. It's refreshing to see Avatar choose to return to Edmonton, despite steadily gaining international acclaim.

"We're still relatively new to Canada overall and Edmonton was one of the most memorable shows we did last year," Johannes says. "So when you do one of those, you go 'oh, let's do that again!' It's as simple as that."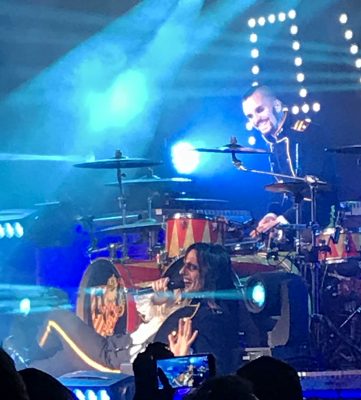 This tour has been different than a typical Avatar tour. This time around they're touring for Avatar Country, the band's second concept album. Touring for their first concept album, the 2016 release Feathers & Flesh,didn't stray far from the typical macabre, circus aesthetic Avatar fans have come to know and love. Avatar Country's stage show, however, juxtaposes cheerier overtones with their usual grim ambience to create a peculiarly entertaining performance.
"We're getting closer and closer to closing the chapter of Avatar Country, so the vibe is pretty special," Johannes says. "[Avatar Country] was always meant to be the jolliest, happiest, most comedic Avatar arc you'll ever get, at least for the time being."
For their next album, Avatar is planning to delve back into the different shades of darkness the band has studied throughout their tenure. This isn't to say they'll be rehashing previously visited concepts, but rather that the new material they explore will seem at home among their more lurid releases.
"If you make an album that is all about joy and positivity, there's much more to the human experience, and I have a lot of emotions crammed up that need to come out," Johannes says. "I had to lock some doors to some darker rooms in my brain to do the lyrics [for] Avatar Country, and those doors will be pried open with a crowbar."
Avatar Country was the second last concert ever to be held at the infamous, now permanently closed, Ranch Roadhouse. Although a country bar like The Ranch typically wouldn't be an ideal setting for an avant-garde, heavy metal band, the combination was oddly apt as a send off for the venue. Despite the closure of The Ranch, Avatar has made it certain they'll be returning to Edmonton.
"I always feel, that first time we were here, Avatar and Edmonton already became the best of friends, and in that case, tonight was the night when we became family," Johannes' voice boomed out at that concert. "It feels like we're destined to do this forever, you and us, Edmonton."