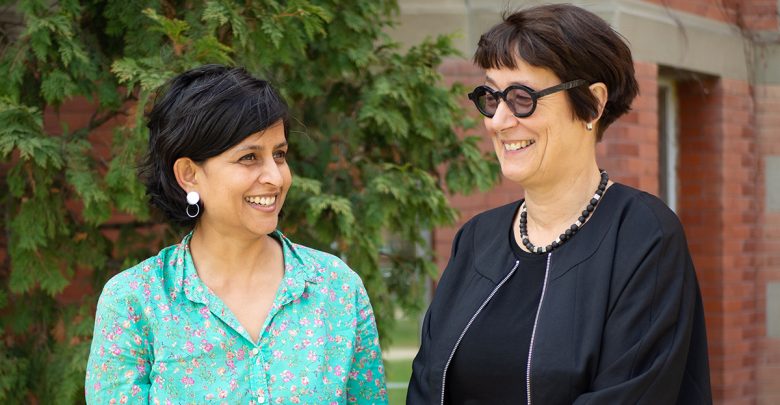 The University of Alberta has become the first university to make intersections of gender a campus-wide area of research and teaching.
This five-year initiative is currently directed by women's and gender studies associate professor Susanne Luhmann. The idea emerged from the university's roots in producing research surrounding gender and feminism.

In September 2016, the institutional strategic plan "For the Public Good" was created as a guide for the university's governance and decisions. This included the creation of three signature areas of research and teaching that the university will strive to become an international leader in. Research at the intersections of gender (RIG) is one of these three areas.

"The university has a long history of really excellent research related to gender and feminism, and it has never really recognized this work," Luhmann said. "We already knew of over 100 researchers working in this area across the university, so we really wanted that research to become visible."

According to Luhmann, it was a long process to establish RIG as an area of importance, as it took substantial effort to explain what exactly intersections of gender means.

"Even though [intersectionality] gets increasingly used in the media — anywhere from Teen Vogue to the New York Times — for a lot of people at the university it's an unknown term," Luhmann said. "It was clear [why] we would [have a signature area] on health and energy, but it needed a lot of convincing that intersectional gender research already has the excellence in terms of breadth and distinguished researchers."

Luhmann also credits the current social climate for playing a role in highlighting the importance of this research area.

"What was also happening at the same time [as the proposals] was the Me Too movement and there was a discussion in our culture about sexual harassment," she said.

There are four current objectives of RIG. One main goal is increasing the visibility around the university's current research already addressing the intersections of gender, especially since all 18 faculties have projects ongoing.

"Part of this [goal] is to make this visible to ourselves, but also make it visible nationally and internationally. To say 'yes we have outstanding research and an enormous breadth in this area,'" Luhmann said.

Other goals include new collaborations through events where researchers can come together, training faculties in intersectional research methodologies, and engaging the community.

For Luhmann, adding an intersectional lens not only creates better research, but also increases the diversity and gender equity on research teams. Further, it ensures research is grounded in reality and creates tangible recommendations and innovations for the public.

"In order to have good research you need to consider the differences between us." Luhmann said. "We are not just humans; we are women and men of different cultural backgrounds and ethnicities, different socio-economic statuses, different immigration statuses. For research to be successful, you can't just use young white male university students as your test group."