News
Students' Union
Notes from Council: New tuition models, free speech, and student care concerns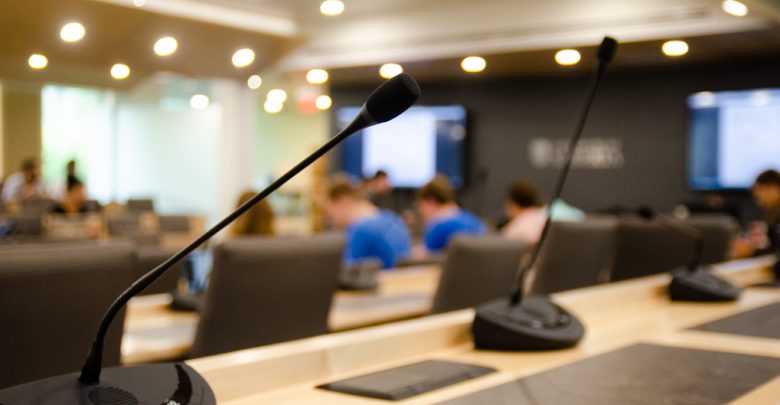 "Notes from Council" is The Gateway's ongoing series of recaps of noteworthy items from Students' Council meetings.

New Tuition Model for International Students

Set to start in the 2020-2021 academic year, the new tuition model will charge international students based on their program, rather than the number of courses they take.

Instead of paying for individual courses, international students will pay for the cost of a degree consisting of 120 credits. To establish the price of the degree, cohorts consisting of different classes will be used to organize students. However, students will have to pay for extra credits in instances such as retaking a failed course.

Students' Union president Akanksha Bhatnagar said discussions around switching tuition models have been happening since Bill 19, which aims to regulate post-secondary tuition, passed in October 2018.

"I'm very supportive of this model because it allows for a lot more predictability in international student's tuition over the course of four or five years," Bhatnagar said.

Bhatnagar added that the university is currently in the process of approving program rates.

University policy on free speech expected this year

The Gateway asked Bhatnagar about a new university committee that will be creating a campus policy on freedom of expression.

Bhatnagar said the university is aiming to complete the policy by the end of June, and that the committee will be focusing on finding a way to address free speech on campus that can encompass all students. Vice-president (academic) Joel Agarwal will be the SU's primary delegate on the committee.
Concerns over potential bribery from Student Care

During question period, one councillor expressed his concern that a paid trip for Students' Union executives to attend a conference could pose as a conflict of interest.

On May 22, vice-president (operations and finance) Luke Statt and vice-president (student life) Jared Larsen will be attending a conference organized by the SU's healthcare provider Student Care in Montreal. However, arts councillor David Draper was concerned that Student Care paying for the flight and accommodations of the trip could be considered a gift, and therefore a conflict of interest.

Statt denied the trip could be considered a gift on the basis that the conference is an educational tool that will allow executives to understand how to better utilize student's plans.

"If an all-inclusive trip to one of the highest-rated tourist destinations in Canada is not considered a gift, what would you consider a gift?" Draper asked Statt.

"Student Care is renewed on a five-year contract," Statt replied. "We've already finalized the contract, thereby the conference they are paying us to go to isn't to convince us to work with them in the future."

Statt added they are attending the conference to help advise Student Care about what students want out of their healthcare plans. He said without Student Care paying for the conference, the alternative would be to use students' money to pay for flights and accommodations.