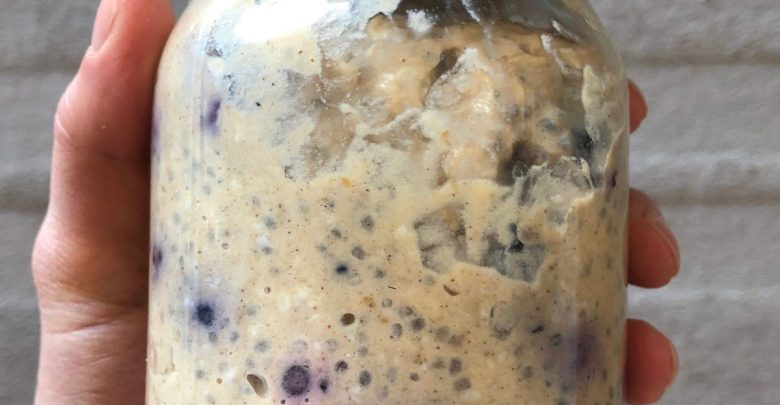 What: Overnight Oats
Prep time: Two minutes
Feeds: A student's breakfast or lunch fix that doubles as a snack
Level: Easy-freezy, four ingredients-easy
This lunch break is dedicated to the greatest healthy breakfast alternative out there. Finals are right around the corner, and I thought it fitting to pass on a feel-good snack from the Campus Food Bank's Health and Wellness Week to Tesla-supercharge your day. Have you ever crashed through a midterm at 8 a.m., been finished [off] by 9 a.m., and still been exhausted? Me too.

As simple as the recipe is, you can still play around with the ingredients according to your palate. It's literally the Starbucks yogurt-cereal that you can enjoy for cheap and guilt-free. Too often students skip breakfast to save time and money, adversely impacting their cognitive abilities and health. This meal will help you keep your head up and "Keep Yourself Alive," as Queen's Freddie Mercury sang. You'll need:

⅓ cup quick oats
⅔ cup milk
⅓ cup plain yogurt (or the sweetened variety, if your life is bitter)
½ cup fruit
First, pour the quick oats into a mason jar or any plastic container. Boring, right? Spice it up by stirring in the milk and yogurt. You can also add other ingredients to your liking such as honey or vanilla.

Shake the container!

Finally, add the fruit. The Campus Food Bank suggests the frozen variety since those are available year-round and are sold in bulk, but you can add anything from peaches to mangoes. Blueberries, for example, are especially cheap and give the snack a nice colour.

Now, after you shake it again, it's ready to eat. For the best-tasting oatmeal possible, it should sit overnight in the fridge. And, as they say in Germany, bon appétit!