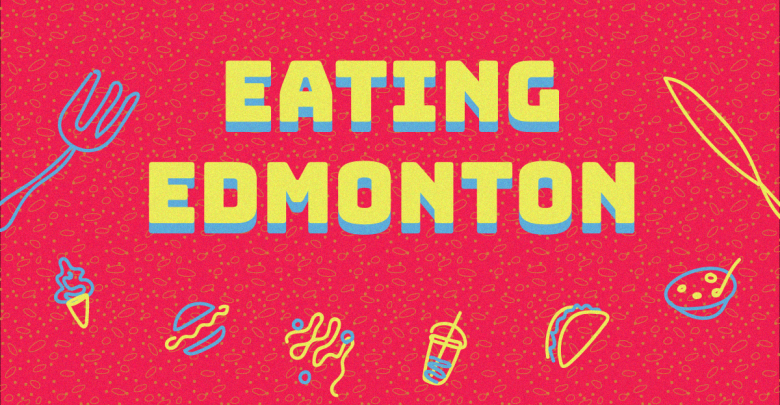 At the cross-section of 112th Street and 76th Avenue is a small business duplex that has been through many proprietors in recent years. It once was a combination pharmacy/post office, then a half-café half-nothing that went out of business. What has emerged in its place is a new Indian "fusion" restaurant called Coriander Cuisine. Seems like a gamble of a location for a new restaurant considering how many businesses have tried and failed in just this one place. That's probably why they're open every day of the week sans Mondays. After seeing the previous business go under without sampling its goods, I decided to try this one out. Here are the findings.
The Katchumber Salad ($4.99) is a medium sized bowl piled with finely chopped tomatoes, cucumber, onion, and more, not that I could make any of them out through the overpowering sauce (a lemon vinaigrette, according to the site). While not bad, I'm not one who typically enjoys the taste of one's vegetables biting back. Even the rice, provided alongside other dishes, did little to cull its edge. But it's still a nice culinary experiment I look forward to sampling again — just with more water next time.
The Beef Boti Kebab ($14.99) consists of several pieces of beef served still simmering on a circular frying pan, it had the familiar taste and texture of a thick meatball. This is by no means a point against the dish — just a pleasant little oddity. If anything, it's a point against my own limited tastes as the second the meat touched my tongue, I could practically hear my tastebuds scream for a ketchup packet.
The Butter Chicken ($13.99) had a strong flavourful milky sauce that, in comparison with the rest of the food, was much tamer in spice level. The silky soft orange soup made for a good pairing with the rice. Ultimately, this was the best dish of the lot.
The Beef Vindaloo ($13.99) is supposedly a dish containing beef and potatoes. While the beef was at least identifiable by sight, the existence of potatoes in the sauce at all remained only a theory. Even attempting to identify the potatoes by taste is ill-advised as the sauce quickly tends to drown your tongue in pure fire. Read: You need rice with this one.
The Garlic Naan Bread ($2.49) is a side dish we elected to sample that tasted like lighter-than-normal garlic bread with less punch.
The Bhojpuri Bhalle ($6.99) is basically a lentil donut in bread batter. On its own it was spicy as heck, but once dipped in the light or dark brown sauces it was somehow made neutrally bland. I have no idea how that works, chemically.
The Palak & Kale Chaat ($7.99) is made up of spinach kale wrapped in batter and crisped to crunchy perfection. It worked with all the sauces and proved to be my mom's favourite dish of the evening, owing mostly to its crunchiness.
The Chicken Biriyani ($12.99) consists of spicy chicken served with equally spicy rice mixed with some shrimp-shell looking stuff I didn't recognize. It had my burning tongue diving desperately back into the butter chicken many times for some hope of rescue.
The Mango Lassi ($5.99) is an overpoweringly sweet glass of yogurt that thankfully did help with cutting the spice. But was too thick and sugary to invite the rhythmic chugging needed to truly fulfill its duty. Still, I imagine cutting it with a bit of milk would help for much smoother ingestion.
Overall, I have to say the place left a very positive impression with me. For a relaxing lunch out with family or group of friends, this is a fine choice for consideration. A word of caution, though: I have to recommend ordering the plain rice before anything else.