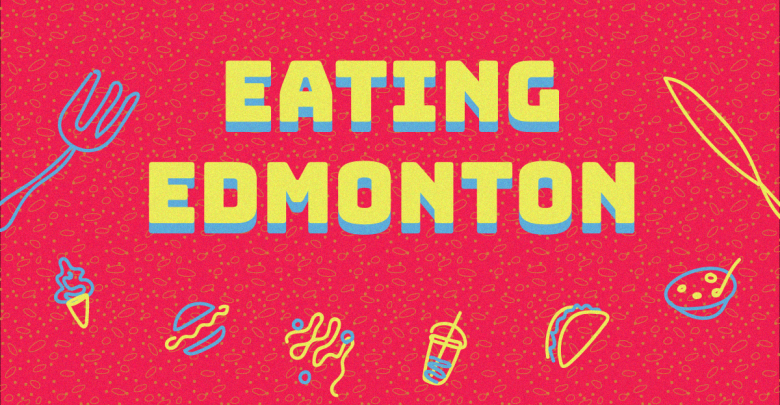 Chinese Hotpot Buffet is most popular for its late-night dinner special. For the uninitiated, hot pot is a Chinese cooking method where patrons boil raw vegetables and meat by a simmering pot of soup broth. A variety of foods can be cooked in the pot; back in the day, the main ingredient was meat — mainly beef, mutton, or horse meat — that was usually cooked in a bone or beef stock broth. As the trend of hotpot spread to other Chinese populations, the menu of hot pot developed into a variety of combinations of sauces, vegetables, broth, noodles, and meat. The history of hot pot definitely showed in the menu of this restaurant. The menu was decorated by the 80 ingredients and 15 broths to choose from.
We were there for the late-night special, available after 9:00pm. We were greeted by a wonderful scent of spices. It smelt like every spice in the world fused into one building. It was busy, the special which is $15.95 is considered more affordable than their $40 per person buffet price point. The tables were all visually appealing, they were varnished by marble tables. Each table had heated stove tops where you would be able to boil your broth and cook the different items that you have chosen. The tables seating ranged from two to 12 people a table. For even larger parties, they had party rooms which would be able to accommodate about 50 people.
Out of the 80 items that the menu offered we were told to choose four items and one broth. We were able to add an additional item, but it would be an extra three dollars each from the $15.95 price point.
As we were waiting for our broth to come, we went to the sauce section to make our own sauce for our meats. We were given small bowls to choose from the 20 different sauces that were offered. I was familiar with soy sauce, hoisin sauce, and chilli garlic sauce. However, I hadn't heard of XO sauce, peanut sauce, sesame sauce, and Chinese pepper sauce and others. The sauces were a trial and error process, but I was able to make a great combination with hoisin sauce, XO sauce, garlic chilli, Chinese pepper, and sesame sauce.
When we arrived back to our table, we were greeted by the broths we had ordered. They all had a wonderful scent. My curry broth was filled with floating powder-like substance. Some of the others even had some red pepper, spam, cilantro, and string enoki.
We weren't able to cook the food until the broth started to boil, which took about five minutes. There was no complex strategy to the actual cooking: if an ingredient was raw, it was dumped into the boiling curry broth, and once the item was visually appealing and trustworthy, it was scooped out with either our chopsticks or the search-and-rescue spoon provided to us. The individual pots allow for custom cooking experiences, and it's nice to have that option on whether you like it cooked rarer or more well done. I felt like I was Gordon Ramsay, constantly seasoning and inspecting the meat to make sure it was cooked to perfection.
Overall, my experience at Chinese Hot Pot Buffet was great. The waiters were kind and respectful, always keeping in contact with us, whether it was filling up out glasses with water or ensuring that if we needed help or had any questions with anything. The menu was a bit confusing because of the lack of description and pictures; as a first-timer who didn't know what half of the ingredients were, I thought my friends and I would have had a better experience if we didn't have to guess or predict. Though Edmonton is home to various hot pot restaurants, the waiter told me that this was the best one in the city. She may be biased in her opinion, but we left full and satisfied, and I suspect she may be right.