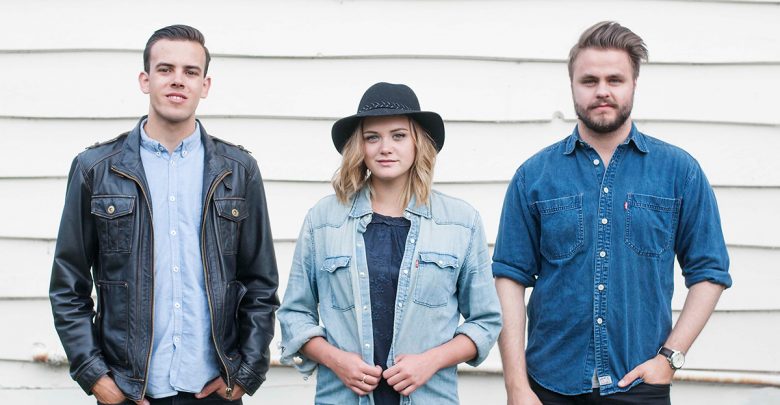 Edmonton indie band makes creative strides in reflective new record
The Light I Can't Block Out
Independently Produced
---
Charming, warm, reflective: the newest release from Edmonton folk group Post Script synthesizes a curious blend of influences through a timeless sound.

The Light I Can't Block Out gives a glimpse at the identity of the group, as well as the direction it's heading in. The EP feels balanced and thoughtful in its approach. With five tracks and a runtime of 20 minutes, there is a surprising amount to unpack, due largely in part to Steph Blais's charming lyricism.

The opening track "Lights," with its somber tone, sets the stage for the thematic elements to come. The minor progression gradually swells into a robust power ballad. The atmospheric electric guitar work would not be out of place in a post-rock instrumental.

"Where do the lights go when I need them the most?" Blais hollowly sings, perfectly wrapped by the guitar's airy tones and grounded by the rhythm section's weighted groove.

The follow-up track "Dead Flowers" is an equally mournful statement of indie folk-pop. The chorus offers a breath of uplifting air in Blais's and Paul Cournoyer's vocal harmonies.

"Come rest your bones with mine as if we were still lovers," they sing. This line oozes lyrical and melodic influence from Ben Gibbard.

Indeed, alongside repeated arpeggiated guitars and quaint electric piano riffs, the band successfully channels 2003 Death Cab For Cutie, a timeless sound that will always be happily welcomed in any era of indie.

Aware of the solemnity in the opening minutes, the second half of the EP balances the scale with the bounciness of "Miles Away" and the driving beat behind "Now I'm Gone."

Blais's tormented contemplation on returning to the past in earlier tracks has cleared. There is a self-assured resolve in her voice and in herself. "I grew tired of farce romance, with those who make the same mistakes," she declares.

However, the real gem of this EP is its final track, "I'm Trying." The combination of simple instrumental arrangements, nostalgic groove, and beautiful vocal harmonies exposes the core of Post Script.

The result is an exceptionally earnest conclusion that delivers the titular line, "You are salvation without a doubt / You are the light I can't block out." This lyric's brilliance lies in how it speaks to acceptance. Acceptance, the song expresses, is shedding denial by accepting its inevitability — and doing so not in defeat but in truthfulness.
In releasing The Light I Can't Block Out, Post Script pushes boundaries without straying too far from the band's essence.