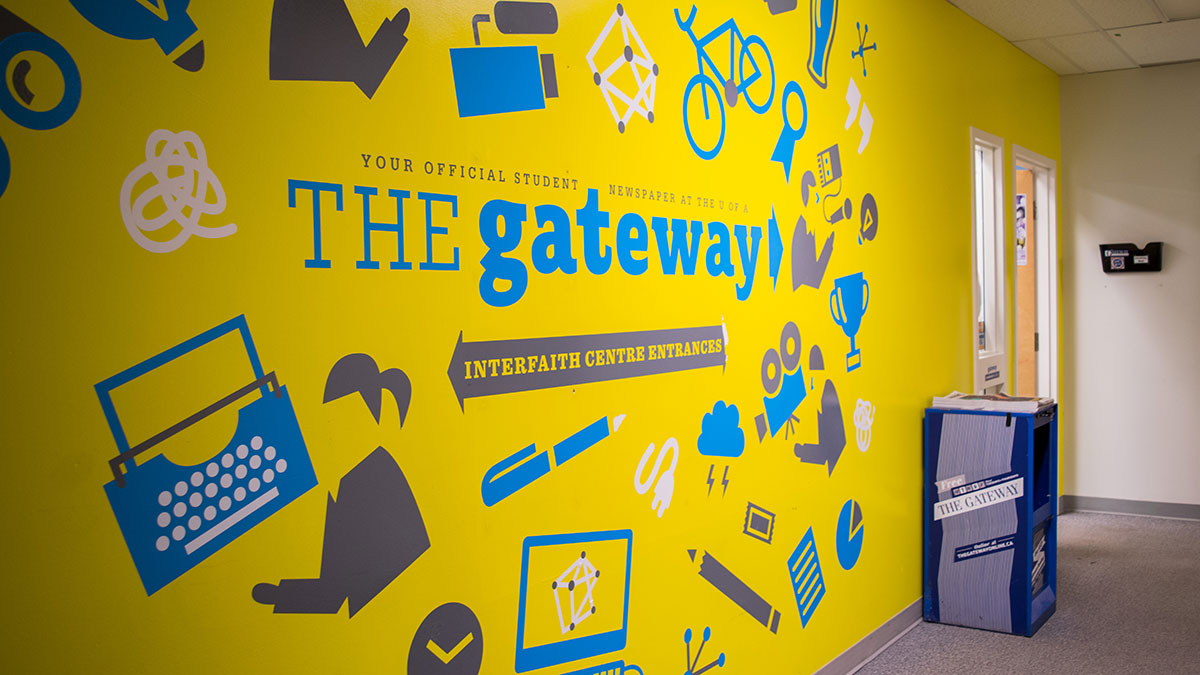 Students' Union election season has always been a stressful, chaotic, yet inspiring time for me. As a student journalist, past SU elections have given me the opportunity to see how hard student politicians have to work. The content I've published during countless elections takes candidate ideas and attempts to analyze, critique, and most importantly, inform students about SU politics that affect their lives.

I'm now the Editor-in-Chief of The Gateway, but I got my start with the organization in 2015 as a video editor. I've witnessed every election since then, and I'm always reminded how impactful our election coverage can be, from filming emotional election results, to providing students every side of a controversial story, or giving extended coverage on issues that stem from SU elections. This impact also extends to our daily campaign coverage from our news section and critiques from our opinion section.

During moments of critique, The Gateway has gained a reputation for snark. Our Poster Slam tradition, coupled with sometimes harsh criticism of specific candidate performances, can be hard for campaign teams and even the public to digest.

Recently, The Gateway has received public concerns about our election coverage. These concerns largely focus on how critical we've been of certain candidates' campaigns so far, stating that our condemnation deters participation in elections and is unnecessarily mean-spirited. Our opinion section has sometimes been highly critical of candidates, but for good reason.

Our organization values and understands the pressure and challenges candidates are faced with. If SU elections were easy to participate in, all races this year would be contested. Candidates are pushed to have nearly perfect pre-campaign credentials, seasoned public speaking skills, and run a marathon of class talks, one-on-ones, and endless self promotion. It's even harder for women, people of colour, and other marginalized groups to participate in campaigns because of bias and historical exclusion. The systemic barriers faced by these groups are something we've also dealt with at The Gateway, and our recent coverage and hiring decisions have directly worked to attempt to rectify these historical wrongs. It's something we are constantly thinking about.

I can empathize with the dedication candidates need to run, and I think critiques of candidates who make honest mistakes need to be taken within the context of the harsh reality of SU election campaigning. This reality, however, shouldn't overshadow the need to hold candidates to a certain standard. Candidates who consistently struggle at forums and make mistakes that indicate they haven't done enough research should be honestly critiqued.

SU executives have a crucial mandate that requires knowledge, skill, and the ability to work extensively with various stakeholders. The vice-president (operations and finance), for example, manages an $11-million yearly operating budget. Not highlighting a flaw in a candidate's performance during elections, whether communicated critically through opinion coverage or otherwise, does a disservice to our readership. I'm proud of The Gateway's history of challenging weak candidates who aren't ready to be elected to represent students. Without this coverage, I truly believe students voting for their representatives would be underserved, which could potentially lead to them making uninformed decisions.