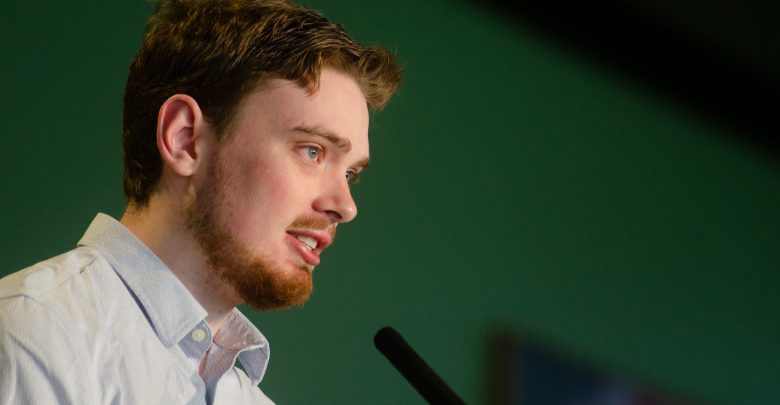 Rowan Ley, the only candidate for Board of Governors (BoG) representative, has shown a lot of interest in engagement with students at the second SUBStage forum, though his explanations for these engagements tend to be a little vague.
Ley seems hopeful for his term. He wants to be more hands on with the students, offering them more space on the Board of Governors, engaging with students at Campus St. Jean (CSJ) by offering office hours at the campus, make good relations with organizations such as the Aboriginal Student Council, and push for more women involvement with the Student's Union (SU).
However, majority of Ley's goals are long term, which might mean that nothing will change for this term and maybe the term after. For example, Ley wishes to work with other universities across to get more student representatives on all Boards of Governors. According to Ley, while getting more student voices on the U of A BoG might not be feasible now, MacEwan University did it, so why can't we? Although this is a dedicated approach to this issue, Ley did not draw a clear-cut outline of how this would take place.
Ley's other goals also seem to lack outlines. He stated that he wishes to oppose the increasing of kind of student fees, including those of resident fees. He didn't seem to have a plan of how this would be done; instead he argued on and on about how it is important to engage more with students, as if engagement alone would somehow prevent fee increases.
What is important to note here is that if he doesn't have an outline for either of these issues, how are there going to be long-term plans for either of them? If there's no plan, how can there be goals, let alone long-term goals, in the first place?
On another note, Rowan seemed to have the best response when it came to the question of getting more women involved with the SU. Unlike the other candidates for the other races, Ley was the most supportive for the encouragement of women to get involved, recognizing that women are in fact under-represented and often feel discouraged to run in student politics. He was extremely vocal about trying to help them in any way possible; however, his lack of explanation of how he would get more women involvement makes this enthusiasm seem disingenuous.
Ley is a candidate who's excited for the BoG position, but seems to let his excitement get in the way of making any definitive and detailed plans of his goals. However, he seems hopeful for the upcoming term, which means that maybe students can also be hopeful as well.