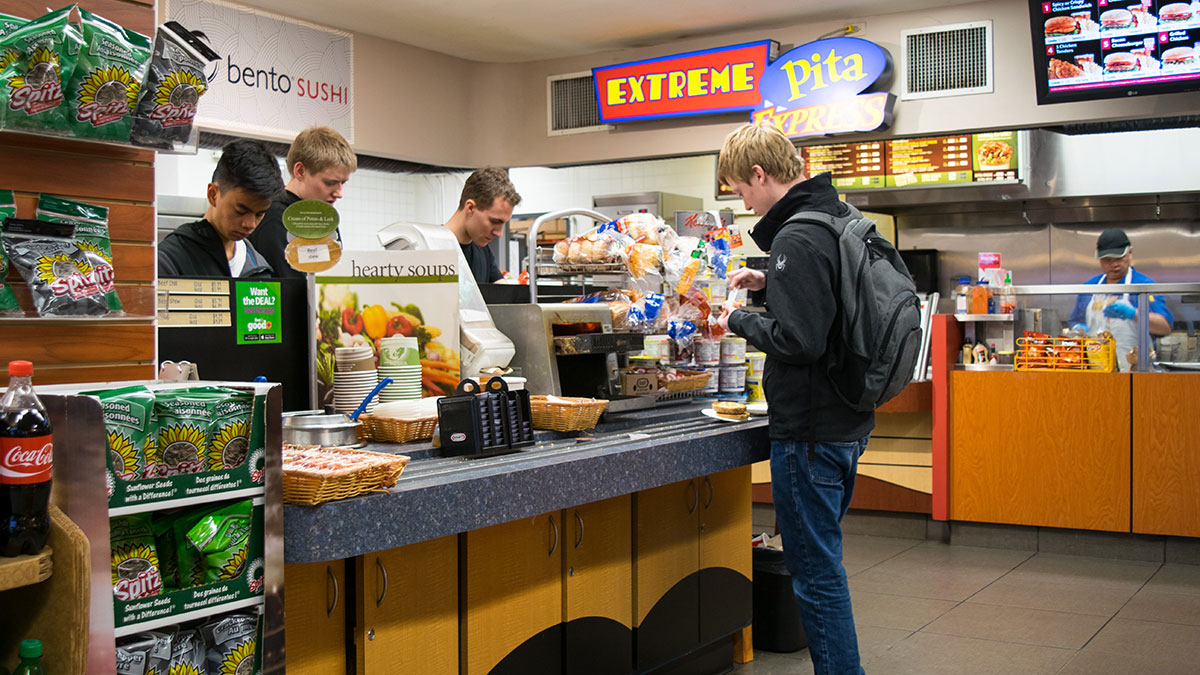 Two MacEwan University students have created the only app I've ever truly been excited about: StudentsEat.

It's the answer to one of university's greatest studying woes: getting up from your study nest to go get food. The app is a food delivery service (similar to SkipTheDishes) that will deliver food to you anywhere on campus. The app guarantees no time spent waiting in line, and no risk of losing your hard-earned study spot. U of A students, time to embrace your laziness.
Have you ever chosen a place to eat based solely on lineup length? Long lines for food is one of the more irritating parts of student life. Waiting in line for even just a coffee can take five minutes or more, not including travel time. Those are precious minutes you could be spending studying for exams, writing a paper, or even watching Netflix (all equally important activities). StudentsEat eliminates this problem entirely. You can sit right where you are, spend a minute or two ordering your food, and get right back to work without even standing up.
I'll wait an embarrassing amount of time to snag my favourite study spots. Once I've snagged the spot, you'd better believe I'm not giving it up easily. That's where StudentsEat comes in. No need to sacrifice your spot to go get food or ask a stranger to "watch your laptop" (why do we trust strangers to watch our stuff?). Just order your food right to where you're sitting!
We all owe a big thank-you to our pals across the river at MacEwan for this one. And yeah, I know, It's not hard to get up and stand in line for food. But why do it if we don't have to?