News
Students' Union
Students' Council criticizes provincial advocacy group for not doing enough for Indigenous students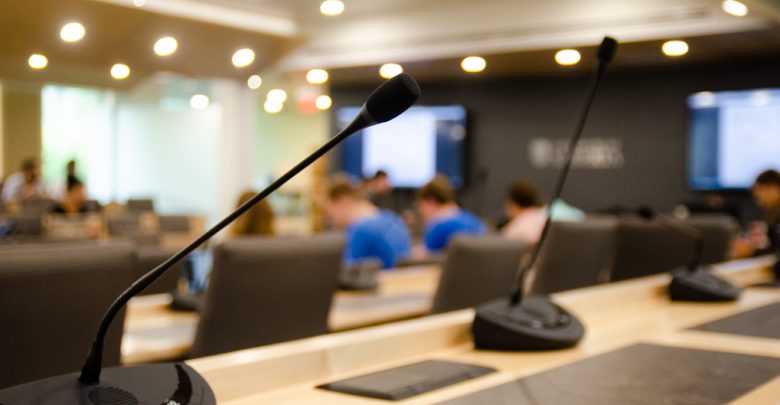 A presentation by the Council of Alberta University Students (CAUS) turned into a controversial Q&A session after Students' Council grilled the organization about their Indigenization project.
The presentation given by CAUS on January 22 was meant to inform Students' Council about the organization's internal and external priorities. CAUS is a student advocacy group whose membership includes each participating students' union president and vice-president (external) in Alberta, that lobbies post-secondary student interests to the provincial government. Internally, CAUS is looking to develop its policies to allow for more research-driven advocacy to be completed. One of these internal projects includes Indigenization.

Andrew Bieman, CAUS chair and vice-president (external) at the Students' Association of MacEwan University, and Amanda LeBlanc, CAUS vice-chair and vice-president (external) of the Students' Association of Mount Royal University, led the presentation to council.

During the presentation, a PowerPoint slide was shown about CAUS's internal priorities for 2018-2019. A bullet point regarding the organization's Indigenization research project was shown, but no explanation was given until the presentation was completed and the opportunity for questions was offered to councillors.

The first question came from science councillor Michelle Kim, who asked for clarification about the project. From there, native studies councillor Nathan Sunday, science councillor Katherine Belcourt, and arts councillor Deirdra Cutarm continued to seek more answers from CAUS.

Bieman said the project is in its early stages, with one researcher being hired to work on it. According to him, no actual research has begun.

"Indigenization is going to be a bigger project and it is going to take a long time," he said. "This is why we have… a dedicated researcher so we don't have to pull people away from other things and not give it their best effort."

Belcourt asked if the researcher was Indigenous or if they were to receive any anti-bias, anti-oppression, or sensitivity training. Bieman responded that the researcher is not Indigenous and that they are not sure if any training will be offered to them at this time. LeBlanc added that CAUS only has the capacity to hire one researcher for this project.

"We will take your comments back today," LeBlanc said. "It is definitely something we should look into."

Sunday said that this Indigenization project was desperately needed as CAUS has made no mention of Indigenous students in its 2018-2019 priorities document.

"There is no mention of Indigenous students at all," Sunday said. "So I was wondering, as an Aboriginal student, why should I care about your organization?"

Bieman responded that CAUS will be developing a document detailing Indigenous issues in the near future. He said that right now, CAUS wants to ensure it gets all the details that it needs through consultation to make sure they have best policy document to use in advocacy meetings.

"In terms of provincial context, we do not know how long this will take us," Bieman said. "We do not know what we can do provincially from a student association perspective."

Cutarm voiced her disapproval that Indigenous students will only be consulted and not directly engaged in the project

"It's 2019, so I am disappointed and disheartened to hear that we [Indigenous students] are merely consulted rather than directly a part of the process," she said.

Bieman reassured that there would be "adequate" consultation to ensure "every voice was heard."

"Indigenization is always on the back burner when it comes to university matters," Cutarm said. "CAUS' response is rather disappointing given the amount of Indigenous students throughout Alberta."