Golden Bears
Sports
Former Golden Bears running back to receive award from Governor General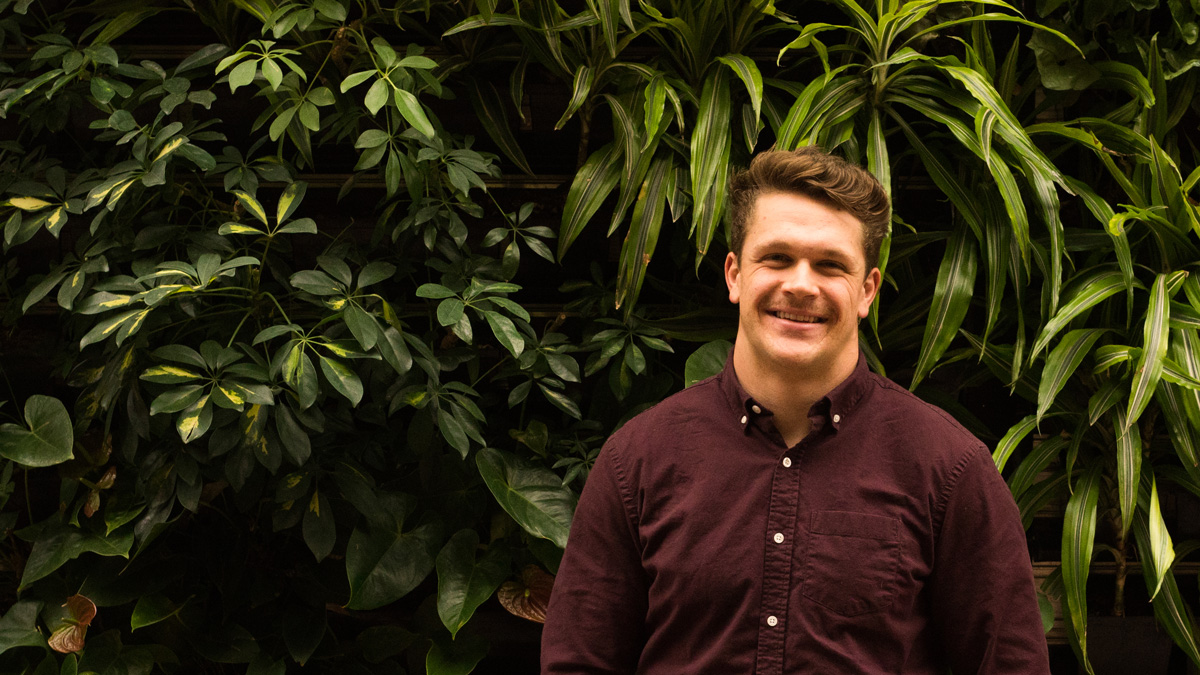 A former Golden Bears football running back will be recognized for his accomplishments in sports and academics by the Governor General of Canada.

On January 8, Ed Ilnicki, a former business student at the University of Alberta, was named one of the 2018 U SPORTS top eight academic all-Canadian athletes of all time. The eight athletes are picked by U SPORTS, the governing body of university sports in Canada. Ilnicki will formally receive the award from the Governor General, Julie Payette, at a ceremony at Rideau Hall on January 29.

"To be in that elite company [of athletes] is pretty awesome," Ilnicki said. "It really is a cool way to wrap up and put a cap on my university career."

U SPORTS student athletes achieve academic all-Canadian status after maintaining an average of 80 per cent or better over the academic year while competing for a university varsity team. Since 2013, one female and male student athlete from each of the four U SPORTS divisions are selected every year to win this award.

Ilnicki was drafted by the Canadian Football League Ottawa Redblacks in 2017. He spent time at their training camp but was released before the season began, and is currently working on a startup mobile banking app. While he no longer plays football, Ilnicki said his time spent playing with the Golden Bears was influential on him as a person.

"I really got to learn that teamwork is everything," Ilnicki said. "Whether on the field or not, you need to have the back of the person you are supporting or everything breaks down. Everyone plays a role and you just have to do your absolute best so the whole team can perform well."

Ilnicki added that he would not be able to have gotten this award without the help of Chris Morris, the head coach of the Golden Bears football team at the U of A.

"He really taught us that academics and football go together," Ilnicki said. "He always said football may not be something that is what we do for the rest of our lives. So he reinforced the need to balance our studies to ensure we had the best education while still being a student athlete."

Morris said the award for Ilnicki is well-deserved.

"He was the best football player in the country two years ago," he said. "It is a real honour for him, great opportunity, and a powerful reflection of what the U of A athletic programs can achieve."

Ilnicki set the record for single-season rushing with 1,468 rushing yards in 2017. He also led Canadian university football in carries and rushing touchdowns in 2017, winning the Hec Crighton Trophy as the top football player in Canada.

Morris recounted when Ilnicki had set an all-time rushing record for the U of A after a game with University of British Columbia Thunderbirds where the Golden Bears lost. He said Ilnicki came into his office and asked what more he could do to help the football team win.

"This is coming from a kid who had set an all-time record for the school," Morris said. "He really valued contributing to the team… He was a dream to coach."