Campus Life
News
False alarm interrupts first week of classes in chem building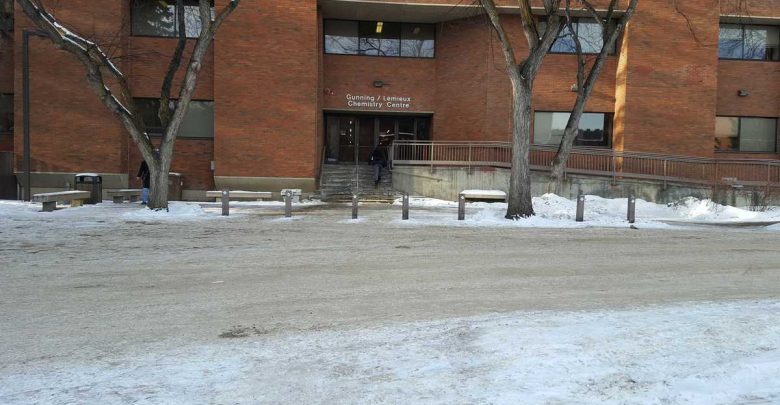 A fire alarm went off in the Chemistry West Building at the University of Alberta on January 11, briefly interrupting classes.

Students were evacuated from the building as the alarm went off at around 11:00 a.m. Edmonton Fire Rescue Services responded and arrived on scene five minutes after the initial alarm. U of A Protective Services (UAPS) also attended. People were allowed back into the building around 11:45 a.m. and classes resumed.

Marcel Roth, interim director of UAPS, said all emergency systems worked as they should. However, there was no actual emergency this time.

"There is nothing to report, really," Roth said. "We checked the area with fire rescue services and there were no concerns to be found."

Roth said the fire alarm system was set off by a smoke detector. After the primary survey of the building, the system was reset. He added that the fire system would not be able to reset if there was a bigger issue like an electrical fire or further smoke.

"This is not an uncommon occurrence," Roth said. "It could be set off by dust or electrical issues."