Institutional
News
Weapons possession and sexual violence disclosures rising on campus, says new report
Weapons complaints include incidents where students have possessed knives, guns, airsoft weapons, and gun replicas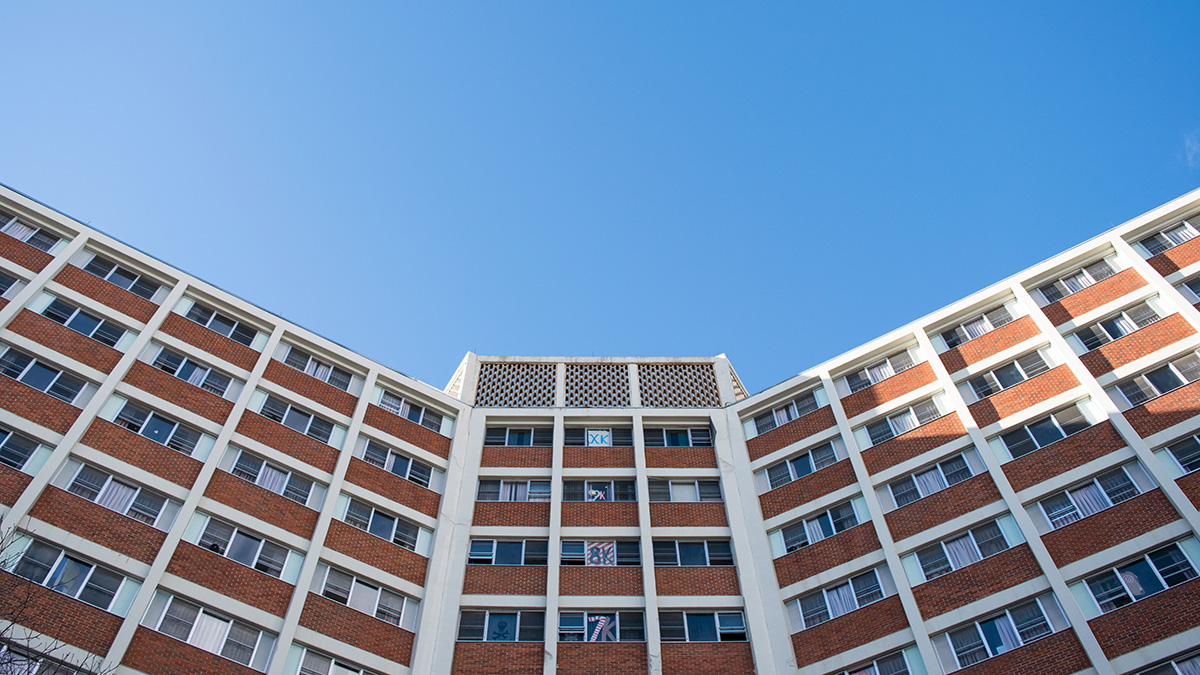 A new report outlining student misconduct and behaviour at the University of Alberta campus was released, showing a rise in weapons complaints in residence and an increase in sexual violence disclosures
On October 25, the 2017-18 Annual Report of Student Conduct Responses was released by the Office of the Dean of Students at a General Faculties Council Committee on Student Conduct Policy meeting. The report contains responses the office undertook to disciplinary concerns including punitive and restorative justice measures, as well as figures from the past three years.
This report does not include the total numbers for all student misconduct incidents on campus as it only records complaints made to the Office of the Dean of Students.
According to Deborah Eerkes, director of student conduct and accountability, a major issue for the U of A is that it does not collect data in one central location. Instead, each department, office, or faculty has its own way of tracking student behaviours. She said there is an ongoing search to find data management software to help harmonize the collection of information across campus.
Residence weapon complaints on the rise
According to the report, there has been a "marked increase" in weapons complaints in residence. This includes incidents where students have possessed knives, guns, airsoft weapons, and gun replicas.
Janice Johnson, assistant dean of students (residence), said the number of weapons complaints are higher year after year. While not in the report, she added the number of weapons complaints is "trending higher" than last year.
"Airsoft weapons appear in residence so often it is terrifying," she said. "It is a significant issue for us and is one that causes incredible fear amongst us."
Johnson said the U of A is working on public awareness campaigns to help educate residents about the policies surrounding weapons on campus. She added that the university is considering starting a weapons amnesty collection at the beginning of each academic year to help gather weapons residents bring accidentally or ones which are held onto because residents have no way of disposing of them.
"For us, the great fear is not a student using a replica weapon or [a real one], it is what the response is when police show up and see someone with a potential weapon," Johnson said.
Disclosures of partner/sexual violence are increasing
According to the report, there were 32 disclosures relating to sexual violence cases from 2017 to 2018. Eerkes said that the number of disclosures is increasing. The report lists a potential explanation for this to policy and procedure changes that came into effect last year.
Johnson added this is also due to the increased number of supports being offered on campus, and their presence made known more through "effective" advertising or education campaigns.
Students' Union vice-president (student life) Andre Bourgeois said while it's encouraging to see disclosures increasing, he wants the university to do more.
"I think the rates of sexual violence reporting are still super, super low compared to the actual experiences of students in residences and on campus," he said.
Bourgeois questioned the committee about whether the U of A is considering hiring a sexual assault response and prevention coordinator to help oversee responses to incidents and better support victims. He said this would "greatly" enhance student safety at the university.
Eerkes said that she welcomed the proposal and would "explore" the idea further.
Overall, Eerkes said that partner/sexual violence incidents have been decreasing over the past three years.
Restorative justice dominating residence responses to conflict
Johnson said that restorative measures, which include community resolutions and restorative conferences, are "taking hold" in residences. Community resolutions are a conversation between staff and the responsible student. Whenever more than one party is affected, a facilitated discussion between harmed parties and the responsible student(s) occurs.
Students living in residence have to abide by the Residence Community Standards Policy. This document addresses both resident misconduct and conflict restoratively to help address unacceptable behaviour.
Johnson said the number of behavioural agreements increased from 46 to 82 since last year due to the awareness that some instances of resident misconduct stemmed from mental health issues, which should be resolved in a more "positive" and "constructive" manner.
"Behavioural agreements… [are] there, not as a conduct and discipline piece but providing a student who is struggling to have some scaffolding around managing their behaviour and their treatment plan," she said. "These can include seeing a therapist regularly and following what they recommend… Ultimately, this helps them to live in the community which is the goal of our work."
"We are not out to just punish the offender," Johnson said. "We want to allow the community to continue to live constructively together."
Bourgeois said that while the move towards implementing restorative justice is encouraging, he hopes the university will hire a specialist trained in restorative justice.
"We need someone who has the skills to coordinate these efforts and to ensure that [implementing restorative justice measures] is not just a trend that goes away," he said.
The report shows a decrease in the number of residence evictions. Seven evictions occurred in 2016-17 while only five happened last year. According to Johnson, the last two years where the first to have no evictions prior to move in date at the U of A. This type of eviction occurs when students arrive earlier than the official move-in date where supports and services like resident assistants are not in place.
"It really speaks to a change in culture of the students," Johnson said. "I have to give credit to the Lister Hall Students' Association (LHSA), in their role as student leaders, for ushering in this change… It really is an awesome start to having the LHSA back."
Dean of Students' Annual Report of Student Conduct Responses