Arts & Culture
Nation & World
TV Review: "American Horror Story: Apocalypse"
Horror anthology series' eighth season was remarkable, but not the best yet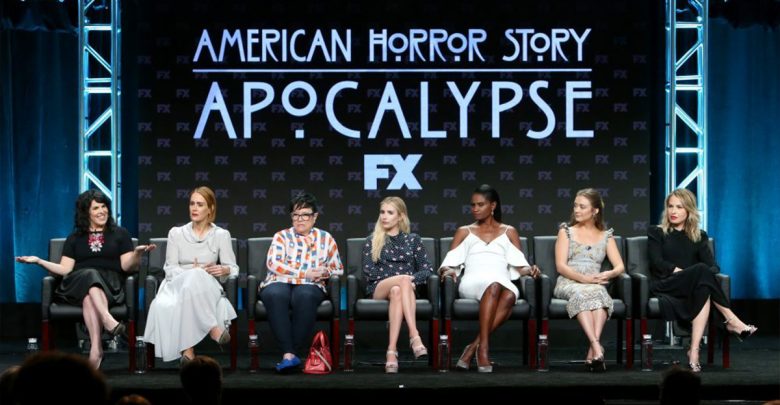 As a fan of screenwriter Ryan Murphy's work, finding out he was to create a crossover between three themes of American Horror Story (AHS) beat out winning the lottery.
That said, the latest season of AHS just wrapped up, and while it was exciting and well-crafted, it fell short of being the best season yet.
American Horror Story: Apocalypse, the eighth season of the FX horror anthology series, is a melting pot of the Murder House (Season 1), the Coven (Season 3), and a new theme: Apocalypse.
This season is also the most star-studded, bringing back household names like Jessica Lange and Kathy Bates alongside the main cast of Sarah Paulson, Frances Conroy, Evan Peters, Emma Roberts, Taissa Farmiga, and Billie Lourd. Murphy has also brought in new faces, such as Joan Collins and Billy Porter.
However, the real highlight of the show is AHS first-timer Cody Fern, who played the role of Michael Langdon (a.k.a. the Antichrist). Describing his performance as "phenomenal" would be an understatement. I've always considered Peters to be the best actor in the anthology series, but Fern surely gave him a run for his money. AHS is infamous for casting one actor as multiple characters within one season — sometimes even within one episode. Fern stands out by showing this kind of versatility through only one character. His innocent yet sly persona put him in the spotlight.
Apocalypse did a good job of having a straightforward narrative without losing its ability to captivate audiences. Although not presented in chronological order, the episodes made sense because of their consistent reference to what the audience already inferred and knew from Murder House and Coven. Unlike previous seasons, which featured multiple story arcs per episode and double-cast actors, Apocalypse didn't feel too convoluted or compressed.
I commend the show for Sarah Paulson's directing debut on Return to Murder House (Episode 6). Since Paulson is the only actress who has been in the show for all eight seasons, she has the frame of reference both in front of and behind the camera. In an interview she did with Variety, she revealed that she only found out that Murphy wanted her to direct this episode a week before it started filming. In order to prepare, Paulson took a nine-hour course at the Director's Guild of America and had to rewatch Murder House to retain visual imagery, while also adding a stamp of her own style and approach.
Apocalypse had a lot going for it. Being a crossover of three themes, it had great potential to create an epic narrative of witchcraft, demons, and Armageddon. However, Apocalypse failed to create the grand chronicle which would have made it the best season thus far. The season would have stood on its own even without its apocalyptic narrative, making its plot and theme very weak. Apocalypse almost felt more like a continuation of the third season, Coven, than a standalone dystopian narrative.
While this season was remarkable, it didn't live up to fans' hype.