Arts & Culture
Nation & World
Top 5: Albums of my grade nine year, #5 – LMFAO's "Sorry for Party Rocking"
Hot garbage dance pop tunes? Yes please!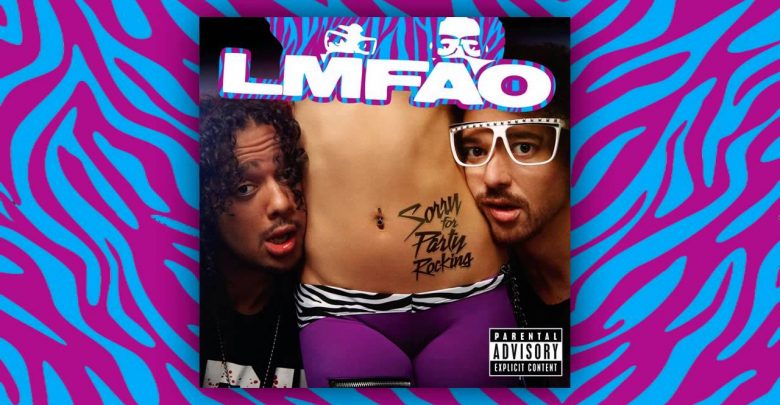 Over five installments of this Top 5, our music writer breaks down their top five albums of their grade nine year.
---
5. LMFAO's Sorry for Party Rocking
If you didn't bang this album, you were officially a square. Sorry, I don't make the rules. Remember when "Party Rock Anthem" spent 68 weeks on the Billboard Hot 100, six of those weeks in the number one spot? I do, and goddammit, I was living for it.
As a budding EDM producer, I was guzzling any kind of electronic music at a rate that would've got me sent to the psychiatric ward. LMFAO was no exception. The songs are bumping, featuring innovative dance-pop production and crude lyrics that teenage me ate up. At a time where I would've gotten in trouble if my parents caught me listening to anything remotely offensive, it felt weirdly transgressive to listen to Redfoo and Skyblu make thinly-veiled innuendos over their basslines.
As to be expected, this album hasn't aged well. Some tracks still bop, though! "Champagne Showers" and "Sexy and I Know It" are still fun dance romps that you can play at parties and turn up to. "With You" is the most underrated cut on the album, using a funk bassline for a backdrop as Redfoo and Skyblu talk about their come-up and achieving their dreams. It's wholesome fun.
A lot of the filler tracks on this thing, however, are hot garbage. The epitome of said garbage is "Take It To The Hole," a track on which LMFAO talk about their golfing prowess, motorboating women, and doing it in the butt. The synth lead on the beat is incredibly annoying and the vocal chops are obnoxious. The only good thing on this song is Redfoo's tongue-in-cheek delivery of his lines (a delivery that makes 90 per cent of LMFAO songs good).
Same goes for "Hot Dog." It's a song about Redfoo trying to get a hot dog. That's it. It fucking sucks.
I still love this album, despite a solid two-thirds of it being awful. When I was 15, however, I loved the whole thing to bits.