International
Opinion
Banning fruity Juul pods won't curb teen usage
The "Juul epidemic" is due to underage sales, not teen demand for flavoured vapour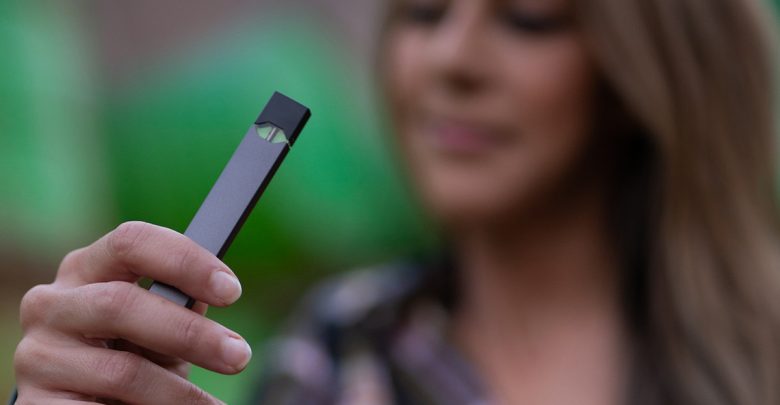 Public perception of tobacco and nicotine has changed significantly in the last 40 years, from the widespread use of cigarettes in the 80s to 'Juuling' mango-flavoured vapour of today. Vape Nation has resulted in legislators, companies, and teens getting caught up in a fat cloud of uncertainty.
The most popular e-cig, Juul, has exploded in popularity. Selling over $1.29 billion in vapes and accessories in the past year. Juul is an absolute behemoth, commanding 75 per cent of the US e-cig market. The popularity of the USB-stick vape among teens is undeniable, both anecdotally and in countrywide surveys. Recent numbers indicate that 12 per cent of US high school students use e-cigs at least once a month.
US Food and Drug Administration (FDA) chief commissioner Scott Gottlieb has described the Juul use an 'epidemic.' To address the recent spike in underage vaping, the FDA is now taking action to curb vape use among teens, citing addiction concerns.
The FDA has given vape companies an ultimatum: address the underage use of the products or face penalties. Some companies have discontinued products, while Juul has only suspended sales of their popular fruity flavours. In Canada, Health Canada has banned the promotion of candy and dessert flavours which appeal to children but has still allowed their sale.
The US government has also considered restricting e-cig sales to specialty vape shops. At best, this is a weak temporary barrier, and at worst, it could drive vapers to switch to more easily accessible cigarettes, which experts are saying is a real concern. 
Banning flavoured products to discourage youth consumption has been done before. The Canadian federal government banned flavoured cigarettes last year, including menthols. While this ban is easily defended by pointing to the direct and heavily studied harmful effects of tobacco, a ban on vape juice is not so clearly justified. The UK is even considering relaxing their rules on e-cigs. While thankfully vapes don't have nearly the health concerns as cigarettes, the negative health effects of vapour and high levels of nicotine salts are still unknown.
This focus on flavoured pods, however, is a distraction from the core issue: teens are demanding e-cigs, and retailers are selling them to the underaged en masse. Convenience stores across the US have been caught selling to adolescents. This summer, in an unprecedented enforcement effort, the FDA issued 1,300 warnings and tickets.
Disciplinary action must be taken towards retailers selling to children. Whether it's beer, cigars, or creme flavoured e-juice, convenience stores have a monetary incentive to sell product regardless of the customer's age. Until the FDA revokes offending retailers' licenses to sell these products, the desire to make a buck will reign supreme.
While it's important to be curbing underage sales of e-cigs and vapes, we also have to consider a more serious health epidemic —  the 7.6 per cent of Canadian high school students using tobacco. With the fact that e-cigs are estimated to be 95 per cent less harmful than real cigarettes in mind, the government needs to do everything they can to curb youth tobacco smoking, prevent youth tobacco sales, and encourage innovation and growth in the tobacco alternative market. 
While underage sales of both tobacco and e-cigs are a problem, the FDA's focus should primarily be on youth smoking Marlboros, not mangos.