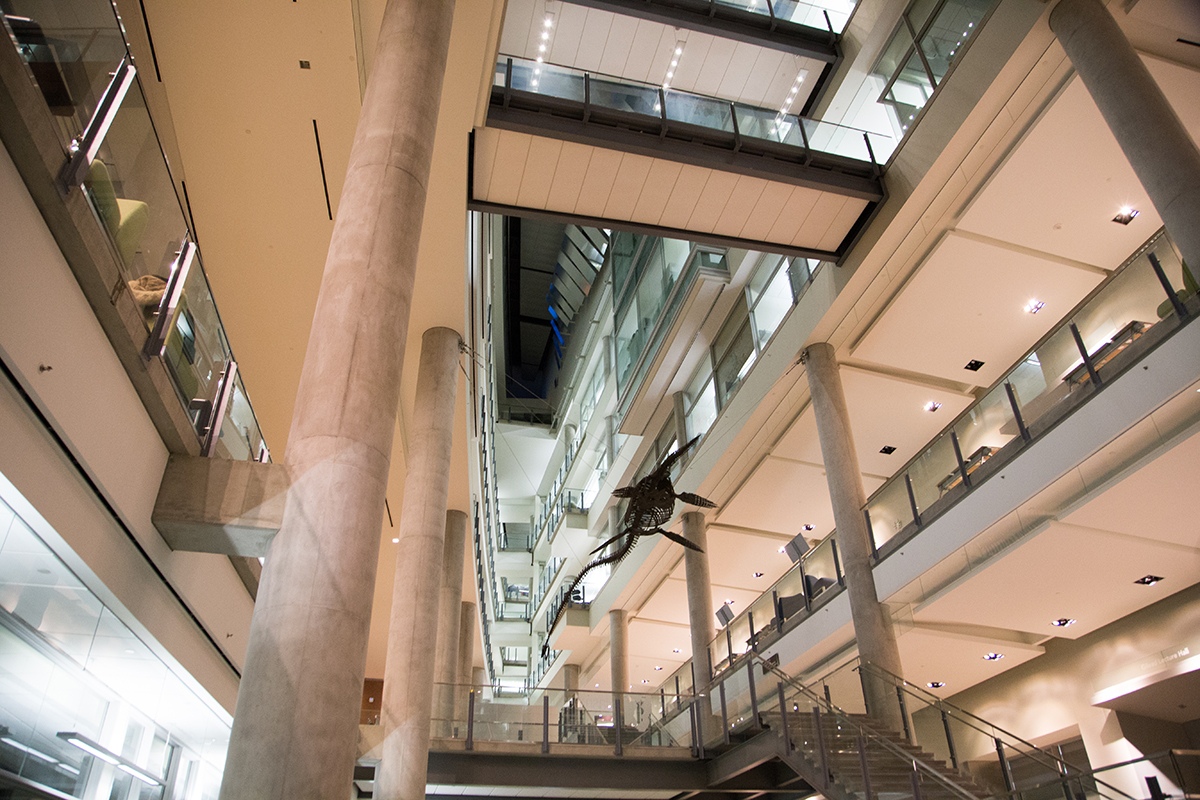 Both undergraduate and graduate-level urban planning programs at the University of Alberta have now been brought together under the new "School of Urban and Regional Planning" designation.
In the past, the urban planning courses and degrees were listed as part of many others offered through the department of earth and atmospheric sciences, including geology and human geography. However, the new "School of Urban and Regional Planning" designation will gather the programs' undergraduate and graduate courses and degrees under the same academic title. The name change was approved on October 10 at a General Faculties Council Academic Planning Committee meeting and is effective immediately.
To better separate human geography courses from urban planning ones, undergraduate urban planning courses, originally part of the HGP (human geography and planning) designation, will also receive a name change to PLAN in the 2019-2020 academic year.  
The school will continue to operate under the department of earth and atmospheric sciences and the name changes will not alter the degrees offered within the program or their requirements. Instead, the name change focuses primarily on improving organization and increasing the urban planning program's visibility within the university community.
Sandeep Agrawal, an urban planning professor and director of the school said the changes will strengthen the program's overall "identity" and "cohesiveness."
"This was a natural evolution for the program but we're still very excited about the change," Agrawal said. "Becoming a school is a big milestone and will now put us in the same league as some of the other top planning programs in Canada."
Agrawal said that of the 16 post-secondary planning programs across the country, most are identified as "schools" or "departments." The title provides recognition and makes it easy for existing and prospective students to identify the program as a cohesive unit.
"The name change is largely symbolic, but symbolism matters," Agrawal said.
The program's lack of visibility was questioned in a recent accreditation review from the Canadian Institute of Planners and the Alberta Professional Planners Institute: the national and provincial regulatory bodies of the planning profession. The reviewers recommended the name change to distinguish the program from other disciplines within the department.
"Even at the undergraduate level many students don't know about the program until they take our 100 and 200 level urban planning courses," Agrawal added. "Then in their second or third year, they transfer over."
Agrawal said the change has been well supported by both urban planning students from the Geography and Planning Students' Society and from the program's industry collaborators including engineering company, Stantec, and land developer, Brookfield Residential.
With the new designation, Agrawal said it'll be easier to market the school's programs to prospective students.
"We will focus [our student engagement] both externally and internally," Agrawal said. "A lot of students in our undergraduate [urban planning program] don't know about our MSc and PhD streams."