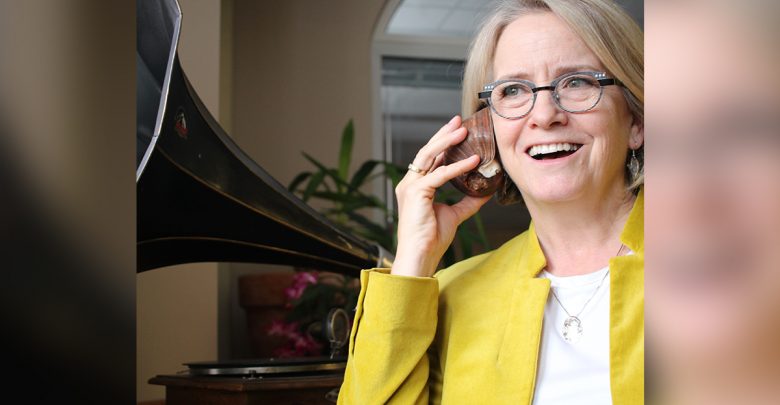 Hear that? An institute based on interdisciplinary sound research at the University of Alberta was formally established last month.
On October 10, the General Faculties Council Academic Planning Committee approved the Sound Studies Initiative to become an institute after meeting various targets required by the university. Located in the Old Arts Building, the initiative started in 2015 and broadly researches how different aspects of sounds work, as well as hosts presentations for students.
"The university has a focus on interdisciplinary sound and research, but sound itself has many components to it," said Mary Ingraham, the institute's director. "How it's generated, produced, heard, what the sound impacts; there are many ways of thinking and interacting with sound, and they come across disciplines."
The institute has research projects involving the community, with Ingraham highlighting a collaboration with the Aboriginal Multi-Media Society of Alberta to transfer and transcribe old records into a digital archive. It is also part of the Cultures of Sound Network, an international collaboration involving Memorial University of Newfoundland, the Canadian Museum of History, and Smithsonian Folkways Recordings to promote and preserve music and culture.
The Sound Studies Institute will be holding events throughout the term including the Winter Roots Roundup festival in February, and Sound Sessions where workshops or traditional research on sound are presented.  As the successor to another sound-based partnership with Smithsonian Folkways called folkwaysAlive!, the institute holds the Asch collection: a diverse, global catalogue of recordings ranging from folk to ethnic performance traditions.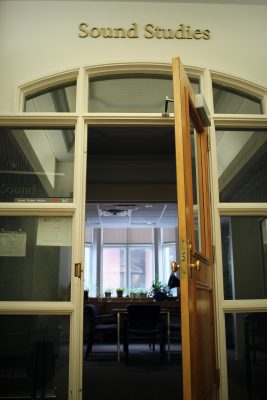 "Some of it's practical, some of it's performance, and some of it's what we might call pure research," Ingraham said. "People are welcome to come and see what's going on. If you're just passing by, don't be afraid to walk in."
In order to become an institute, the university required various governing structures to be established, and one of their current challenges is their ability to raise funds. Although this took a few years to develop, Ingraham said they were buoyed by the excitement of their graduate students and researchers.
"We found no resistance from researchers or graduate students," Ingraham said. "In fact, they were very enthusiastic about the need for this cross-disciplinary base where a computing science student could talk to a composer in music."
For now, Ingraham is focusing on improving the institute's research capacity, finding funding, and promoting awareness within the community of their projects.
"We are all engaged with sound, and I think it is an important part of how we recognize ourselves in the world," she said. "I think it's something that brings us all together that results in communities of people in particular areas. There are so many different ways that we can explore it, and all of them come back to the fact that we are humans in this space."