Arts & Culture
Campus & City
Stix and Stones: How Filistix became a campus staple
It's been 10 years since Filistix's humble beginnings, and it all started with two cousins and a food truck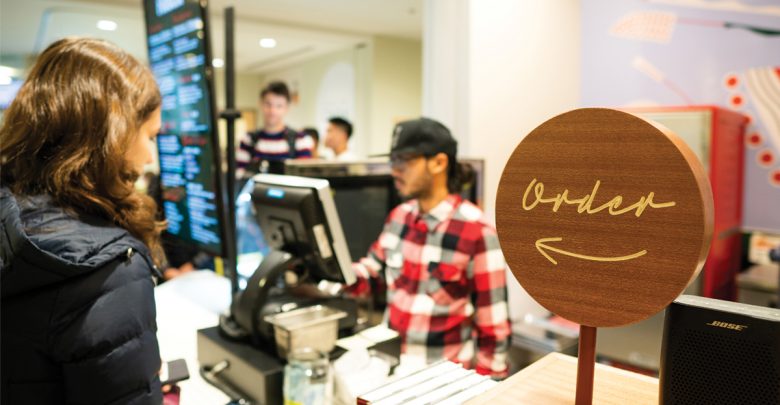 I finally sit down with my Filistix chicken adobo rice bowl after a long day of classes. SUB becomes quiet around me as I go in for my first bite. The perfect combination of rice, chicken, and signature slaw hits me and I keep eating until there's nothing but a single grain of rice left at the bottom of my bowl.
Some students may wonder about the creators of the beloved campus restaurant, the people responsible for the rice bowls that fuel many endless study sessions. It's been 10 years since Filistix's humble beginnings, and it all started with two cousins and a food truck on Rice Howard Way.
Before opening Filistix, Ariel Del Rosario and Roel Canafranca worked in restaurants and as DJs, and lived and travelled around the world. "We've been getting each other in trouble a lot from an early age," Del Rosario joked. The two were constantly brainstorming their next creative endeavour and had always had one foot in the food industry, so opening something of their own was a natural transition. In 2008 they decided to start a street food business, and Filistix was born.
It started off as a nondescript white truck on Rice Howard Way selling Filipino barbecue. Their staple was meat on a stick, hence the name: Filistix. "Street food is a very inherent part of a city's culture, and we recognized there was nothing like that here," Del Rosario explained.
The first two seasons of the food truck operation were rough. Many people would end up walking by them, opting for something familiar — the hot dog stand or the indoor food court nearby.
"People were definitely scared to try something out of their comfort zone," Del Rosario said.

In their third year, Del Rosario and Canafranca started doing more special events like music festivals and farmers' markets. It helped grow their brand and develop a small clientele base. In 2011, the cousins participated in the "What the Truck?!" food truck festival. Serendipitously, the University of Alberta and Aramark, the university's food service provider, sent delegates to the event to look for new vendors for campus. The delegates took note of the long line for the food at the Filistix truck. With that, the cousins were invited to set up shop in Quad once a week in the summer.
After a successful first run, Filistix was offered vacant spots in the Central Academic Building food court and the Edmonton Clinic Health Academy. Afterwards, in January 2012, MacEwan University approached them asking if they wanted to open a location in the Robbins Learning Centre. That was when Del Rosario and Canafranca quit their day jobs to pursue Filistix full-time.
The campus menu was curated with students in mind. They stuck to their Filipino roots and the chicken adobo rice bowl became a staple on the menu, along with their ever-rotating specials.
Filistix became a fixture on campus, so when Aramark decided not to renew their contract in the summer of 2018 — taking away all their locations at the U of A and MacEwan — Del Rosario and Canafranca were a little taken aback. "We were surprised, and shocked, and kind of disappointed when Aramark decided to go in a different direction," Del Rosario said.
In response to the possibility of Filistix leaving campus, more than 1,000 members of the community rallied together and signed a petition to keep Filistix around. While Aramark never reversed their decision, Rosario and Canafranca ended up signing a contract with the Students' Union to open shop in the basement of SUB. This new location has offered the cousins more opportunities. They've been able to expand the menu and have longer hours.
Next, the cousins will be opening a downtown location at 1062 St. and 100 Ave. towards the end of the year, where they'll be experimenting with different menu items.
One day, Del Rosario and Canafranca hope to expand the company into many different branches under the Filistix name. Maybe they'll open a noodle bar and even a bakery, putting their own spin on the Momofuku concept made famous in New York by David Chang.
"Whatever we do in the future, we'll be okay because we know we have a strong bond with our customers," Del Rosario said.