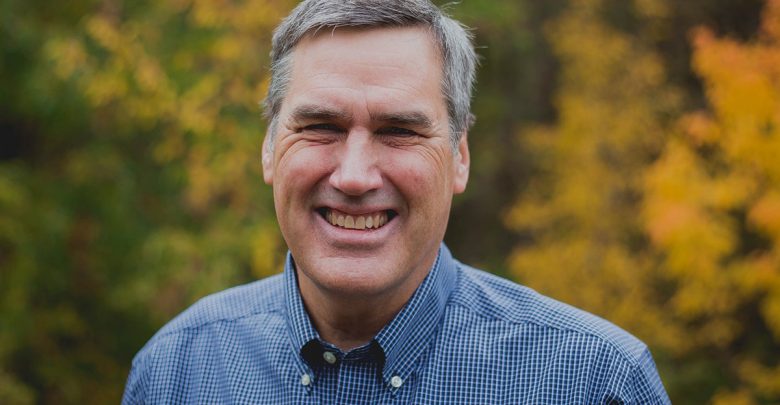 John Shillington didn't think he was qualified to be CEO of the Alberta Machine Intelligence Institute (AMII), but he decided to apply and see what the future would hold.
That risk paid off, and on October 1 Shillington started his appointment as the new CEO of AMII, a not-for-profit organization dedicated to advanced research in artificial intelligence (AI) with researchers at the University of Alberta and helping businesses integrate AI into their work. He said he believes the main goal of the organization is to make Alberta an integral player in the development and commercial applications of AI.
"We want to make sure that the world-class research being done at the U of A can grow," Shillington said. "We can then take this incredible creative energy and share it with the citizens of Alberta."
Shillington and his team are currently working on several projects, one of which is building AMII as an organization. They also have an education program where people of any background can learn how to use AI in their lives and workplace. As a result, people without advanced degrees in computing science can learn the basic technical skills that will allow them to use AI applications.
Through their "Innovation Affiliate Program," AMII works directly with companies in Alberta to incorporate AI into their business in a practical way. As for research, AMII studies various areas of AI application such as legal reasoning, natural language processing, advanced analytics for sports, and medical diagnoses.
Shillington said working on the large number of projects at the institute can feel overwhelming at times, but his colleagues at AMII are there to support him.
"Walking in on the first day was like walking into the control tower of LAX and people saying 'There are one hundred jets out there but we'll help you!'," Shillington said. "There's a lot going on here, but I'm sure glad I have these people to help."
Prior to being AMII's CEO, Shillington knew about the organization because he was the vice-president of technology at Cybera, another technology-based not-for-profit organization whose offices were next to AMII's. Shillington admired AMII for its work but expressed initial doubt when applying to become its CEO. However, he said his colleagues at Cybera encouraged him to apply for the position.
"I didn't think too much about [the CEO job posting] at first, but then the president of Cybera said, 'why don't you let them decide?'" Shillington said. "So, I threw my hat in the ring and here I am."
Shillington said he's had a keen interest in artificial intelligence since his days as an undergraduate student at the U of A. Nevertheless, he didn't know exactly what career to pursue. Initially studying electrical engineering, Shillington transferred to the faculty of science and completed his bachelor's degree in cognitive psychology.
After realizing that he still wasn't pursuing his true passion, Shillington completed a master's degree in computing science and became fascinated with computer problems that couldn't be solved by simple algorithms and required human intelligence.
"I was trying to find the place in the university that could satisfy what I [wanted] to understand," he said. "It was at the intersection of computing and human intelligence."
As for the future of AMII, Shillington has two major goals: sustainability and scalability. He hopes to build AMII into a large and influential organization which can last for a long time. As a result, Shillington hopes to cooperate with municipal, provincial, and federal governments, researchers at the U of A, industries, and other AI research organizations across Canada.
"I think it's really important for AMII, as a not-for-profit and as an energizer for the whole ecosystem, to constantly be thinking about how to cooperatively work with others at every scale," he said. "The idea is how to make a bigger pie rather than fighting over slices of the smaller pie."