Arts & Culture
Campus & City
LitFest: Vivek Shraya's "I'm Afraid of Men" resonates with eager audience
Transgender artist talks diversity, creative process, and commitment in the arts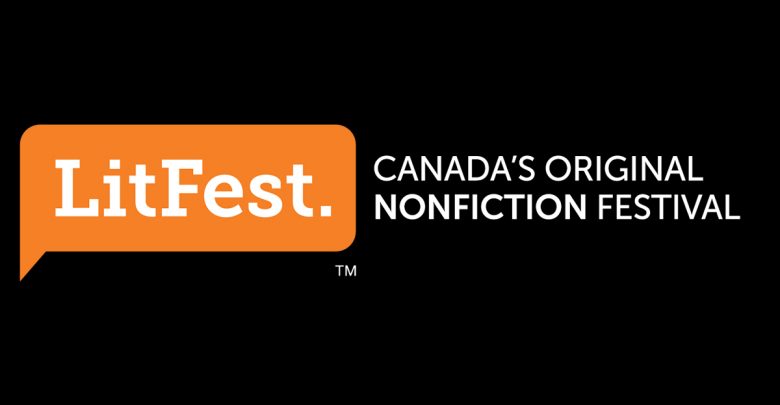 What: LitFest — Vivek Shraya: I'm Afraid of Men
When: October 13, 7:00-8:30 p.m.
Where: Metro Cinema
LitFest is Canada's first and only nonfiction festival. It emerged out of the Alberta Book Fair Society, which held a book fair in 2002 and soon enough, in 2006, hosted a three-day festival. Now, LitFest is held across many Edmonton venues and is spread out over 11 days each October. Each event features a speaker who shares their literary work through panels, readings, performances, or workshops.
---
Vivek Shraya is a transgender artist who works with various mediums, including music, poetry, fiction, and film. She is the author of even this page is white, She of the Mountains, and most recently I'm Afraid of Men. She teaches creative writing at the University of Calgary.
Shraya drew the audience in immediately by opening with an original song, after which she recited an excerpt from her book I'm Afraid of Men, which outlines her fears and anxieties as a transgender woman of colour. Even though Shraya is a transgender person of colour, her work resonates with many white, cisgender women due to its focus on her experiences as a woman.
Her book recital was followed by a dance performance, which proved to be the weakest part of the show. An older man on stage played electric guitar while two women in tight pants performed. This might have visually expressed power imbalances between men and women, but it was unclear and unnecessarily long.
While the dance performance was lacking, the Q&A offered humorous anecdotes about Shraya's life as an artist and insightful advice on diversity in the arts, trusting the creative process, and committing oneself to creating art.
Shraya's show was a success; she received overwhelming applause from the entire audience as well as a line of people interested in buying her books I'm Afraid of Men and She of the Mountains and her vinyl records.