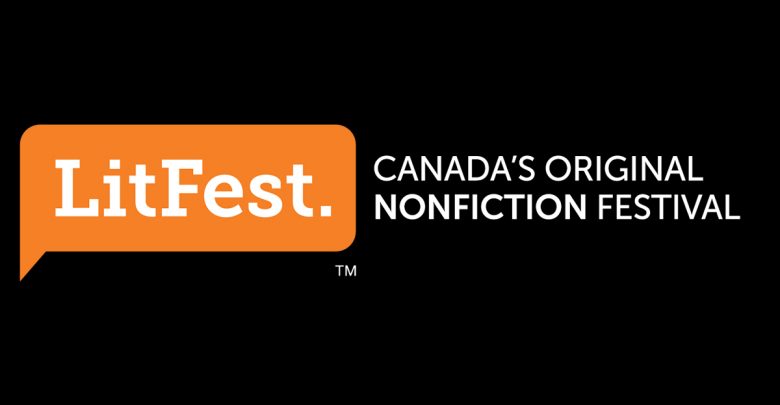 What: LitFest — Mike Barnes: "Writing Raw: How to Explore Personal Material That Is Touchy, Dark, Intimate, Tangled, Problematic, Risky, Taboo or Downright Radioactive"
When: October 20, 9:00-10:30 a.m.
Where: Matrix Hotel
LitFest is Canada's first and only nonfiction festival. It emerged out of the Alberta Book Fair Society, which held a book fair in 2002 and soon enough, in 2006, hosted a three-day festival. Now, LitFest is held across many Edmonton venues and is spread out over 11 days each October. Each event features a speaker who shares their literary work through panels, readings, performances, or workshops.
---
Mike Barnes has written poetry, short fiction, novels, and a memoir. He has received the Danuta Gleed Award and a National Magazine Award Silver Medal for his short fiction, and the Edna Staebler Award for his nonfiction. In his workshop "Writing Raw," Barnes explored how to write about personal and difficult subjects, drawing inspiration from his book Be With, which uncovers his experiences of dealing with his mother who has dementia, as well as The Lily Pond: A Memoir of Madness, Memory, Myth and Metamorphosis, which discusses his experiences living with bipolar disorder.
Barnes's workshop was incredibly insightful and useful for emerging writers. He asked the audience to jot down ideas, and opened a discussion about what "the raw" is, why to write about it, and how to write about it. As the discussion progressed, "the raw" was identified as everything from family issues to health, racism, and trauma. Each individual explored why they want to write about these difficult, personal issues. Barnes then advised the audience to be flexible in genre and shared practical tips on navigating the complicated, often messy writing process.
This workshop was successful because it was informative, inspiring, and practical. Furthermore, Barnes's engagement with the audience, as well as his moving personal story, contributed to this workshop being a wholesome, enriching experience.