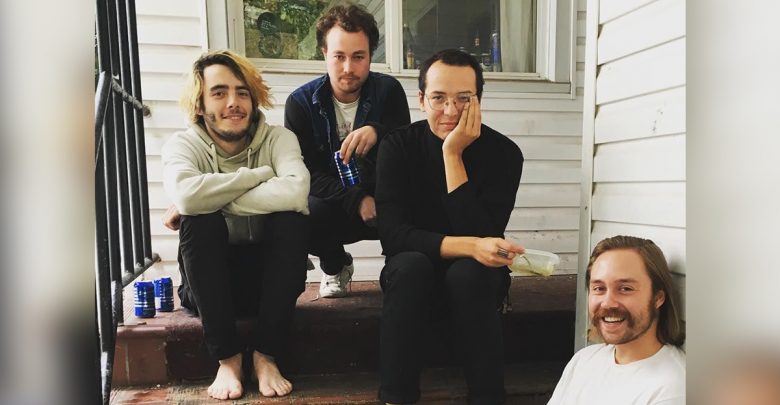 Baby Jey
Someday Cowboy
Maintenance Records
https://babyjey.bandcamp.com/album/someday-cowboy
---
If you're planning a road trip down south anytime soon, let me propose a CD to take with you (that is, if you still use such artifacts).
Baby Jey, an Edmonton band formed by Dean Kheroufi and U of A BA Music graduate Jeremy Witten, released their debut LP, Someday Cowboy, on October 4th, 2018.
With every twang of its lap-steel guitar, this indie rock album with a "cowboy" concept somehow evokes nostalgia for a farmland on which I never grew up.
The nine-track album feels as turbulent as a year of Alberta weather, but without the pain of freezing winds. Singing of cacti and toboggans — and sometimes spaceships — Baby Jey's heart is split between the romanticized images of the American South and the Canadian prairies.
Each song offers something a little unusual and very brand-new. "Hannah Holliday's Son" is a welcoming intro to the LP, its understated lyrics blending into the background of a soothing road trip tune. Jeremy Witten's crisp tone shines here and in "Hundred Percent," an endearing love song that marries the simplicity of Carole King with the flavour of a '90s ballad. I was grinning five seconds into the song. In the same vein, "Bernice Kentner" is bouncy fun that layers decades of musical styles underneath a memorable melody.
"Someday My Space Cowboy Will Come" will take you to a retro-futuristic (oxymoron, I know) Wild West, and brings a certain kind of serenity to mind. Indeed, while playing with expectations in more ways than one, the song encapsulates how well Someday Cowboy uses classic country style without fully adopting the genre label.
"Toboggan" captures the essence of playing in December snow, oddly, with a bluegrass sound. On the flipside, "Teach Me 2 Forget" is the soundtrack of a dusty saloon where you'd knock back a few whiskies 2 forget your lover. The worlds of desert and snow disappear for a moment in "Every Thing," in which Baby Jey dives into a more personal realm. This break-up song is modest but not simple, and its piano-led instrumental breaks might be the highlight of the album. Like all of Someday Cowboy, these breaks keep you suspended in uncertainty and delight, not knowing what will happen next but thrilled nonetheless. There are surprises waiting at every corner.
It's obvious from first listen that these guys not only know music, but appreciate a wide variety of it. You'll find diversity in their soundscape: romantic pop synths, soulful piano, and plenty of cowboy music. If you think it's insane to have that much going on at once, then you're absolutely right. Yet these genre-bending virtuosos pull it off like pros.
"Colour me a season, colour me a song, colour me a reason to watch the clouds all the day long," Witten sings in "Bernice Kentner." And that's just what this band does with their insane attention to detail. Baby Jey may be the Bob Ross of indie rock, masterfully mixing familiar pigments of sound and poetry to paint us seasons — and making it look easy, no less.
This band's debut is marked by two impressive creations: a concept album and a distinct indie sound. I'm excited to hear where Baby Jey takes this sound next, and I'm certain they don't need a high-level concept to make great music.
For now, I'll just listen to Someday Cowboy and watch the clouds all the day long.