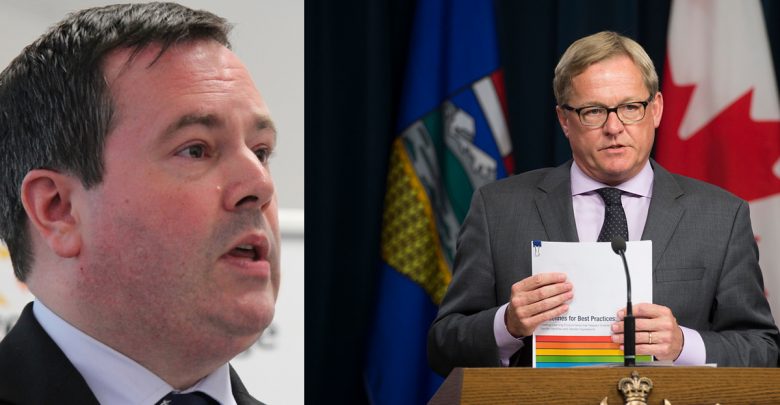 Despite accusations by the United Conservative Party (UCP) that the curriculum revision process has been opaque, in a clear act of a transparency, the updated Alberta K-4 curriculum has been released, and it's wonderful.
My only fear is that it might get caught up in the partisan game of politics, a possibility highlighted by the fact that Jason Kenney, has committed to "shredding" the new curriculum if it "smuggles more (NDP) politics in." While I certainly don't think the new curriculum is smuggling in any politics, it does do more to couch what students learn in the context of modern social realities and understandings than the old one, something the UCP may claim is just as bad. It does try, however, to make those changes as palatable as possible. For example, the draft contains no explicit references to consent (it's seemingly still seen as an inappropriate thing to tell children about) or to LGBTQ2S+ identities (despite the fact that kids can know their sexual orientation as early as 10 and form a sense of gender identity as early as two or three).  
The world around us, as you may have noticed, is constantly changing. Look at the predominance of computers in every aspect of life. Knowing how to open a PDF file is now a basic necessity (looking at you, baby boomers) and being able to have a grasp on how computers function and how to use them is extremely important. That's why a shift to add computational thinking early on in children's educational careers is an essential move the new curriculum makes. Additionally, mathematical concepts such as fractions, decimals, and spatial awareness will be introduced earlier, giving kids more time to master them over the course of their education. This is necessary because of just how much math we do in our day-to-day.
Another significant shift is that for the first time, literacy, numeracy, and skills like critical thinking will be embedded in all subjects. This is huge when it comes to providing a unity between subjects, as skills development will be able to continue outside of just a specific subject. Moreover, it's a step in the direction of treating all subjects as equal learning opportunities and value-adds to a child's education.  
In addition, the new curriculum shows an increase in the value of learning about local historical and social contexts, as well as historic and contemporary impacts of both the indigenous peoples as well as francophone communities in Alberta. These will be discussed in regards to a variety of different topics, particularly those in art and social studies. This matters because those communities have lived here and helped shape and been impacted by the development of Alberta, and should be discussed. It at least seems more worthwhile and applicable than back when I was in elementary and learned about ancient Greece and ancient China.
There's a lot more at risk in the new curriculum than just priming kids to understand consent and queerness. If the UCP wins the election and opts to undo the implementation of this curriculum, they will be actively choosing a worse education for everyone's kids. That's something that no one should stand for.